19th Century Eastlake Iron and Oak Campaign Table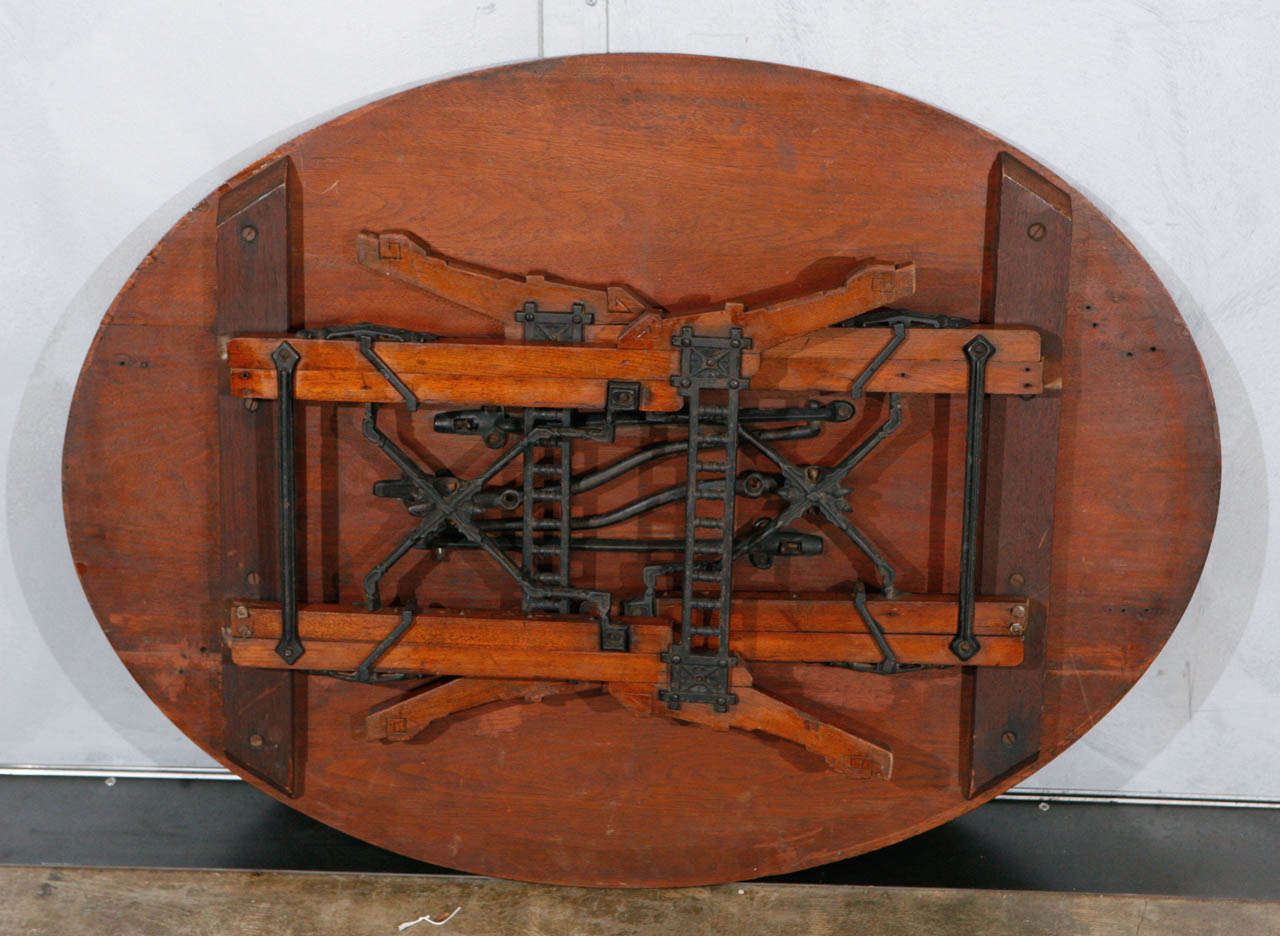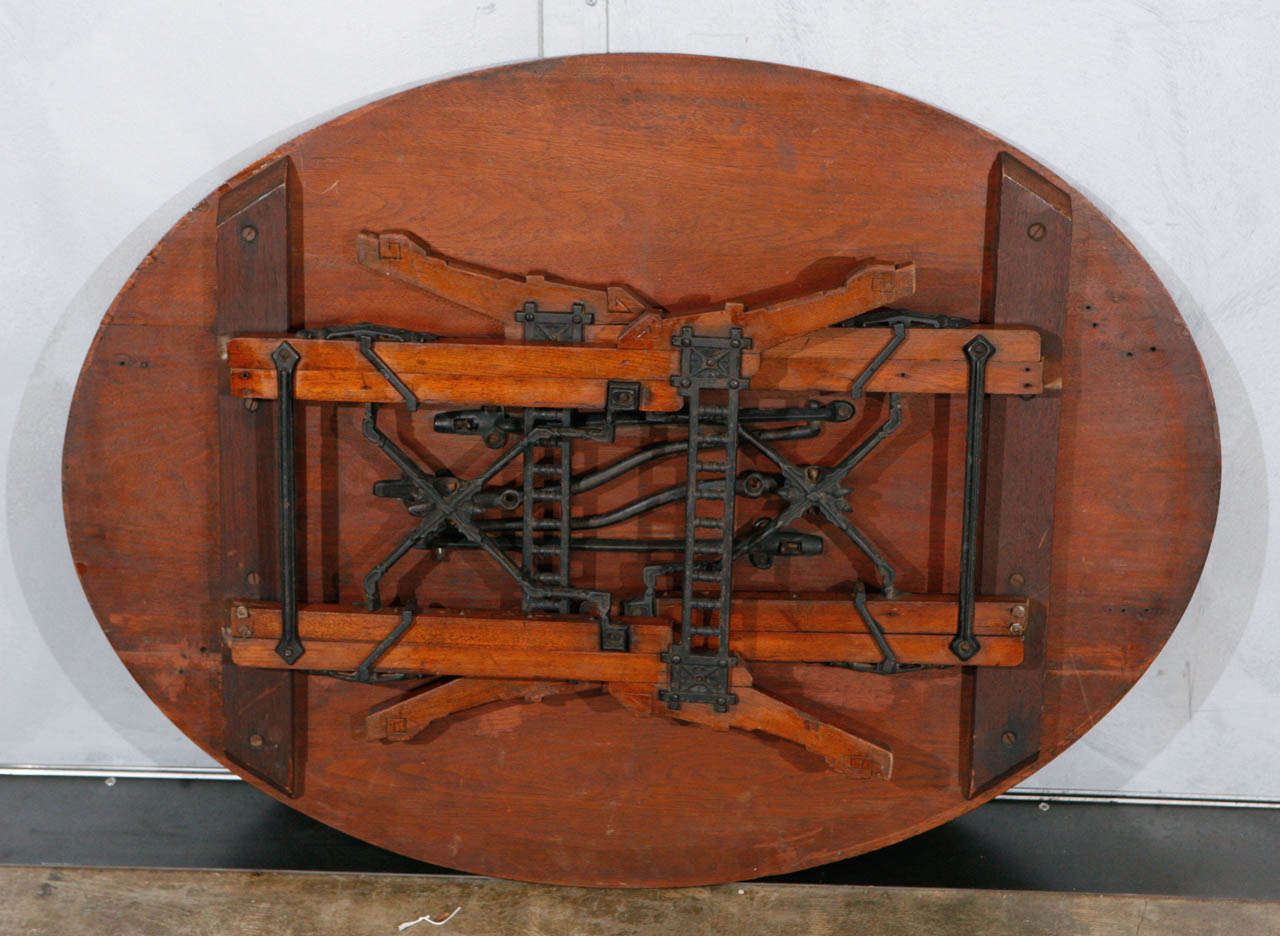 19th Century Eastlake Iron and Oak Campaign Table
This uniquely handsome Eastlake folding oak table with elegant iron work was built to be used in military campaigns. Charles Eastlake designed furniture that was in opposition to the frivolous decorative styles of his victorian contemporary furniture makers. This table is a great example of his ability to balance detail with simplicity and create interest with the geometric designs created in the iron fittings of the legs.
United States, circa 1880's
29.5" H X 37" W X 27.5" D
Materials and Techniques: Iron and Oak.
Condition: This item may have minor: shrinkage, cracking, surface oxidization, rubbing, remnants of old paint, and signs of wear as is normally found with a distressed item of this age.
Reference: GO5050