Chinoiserie Decorated Night Stand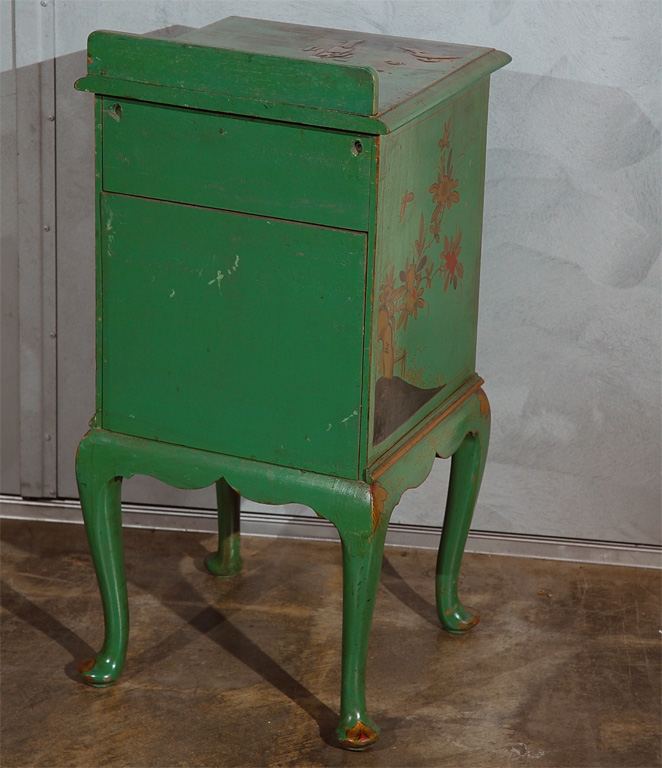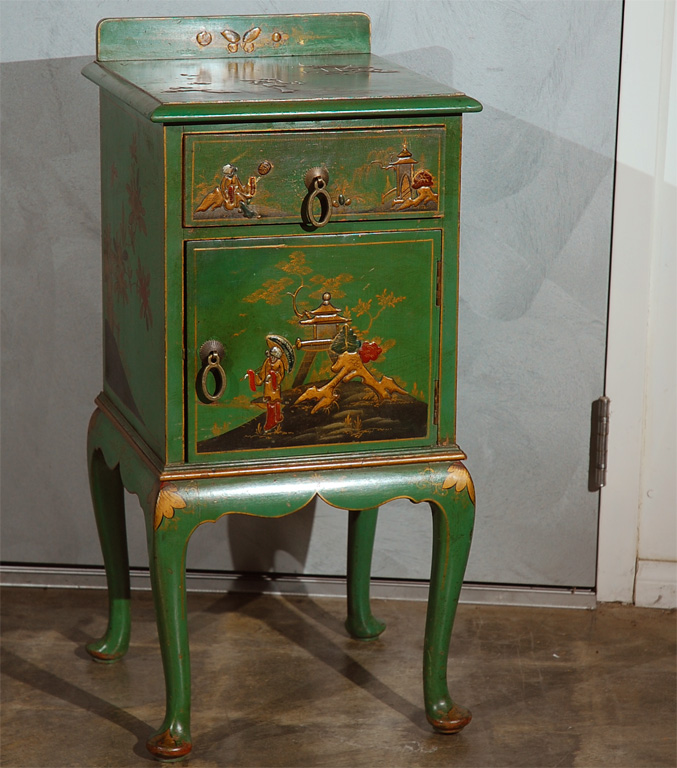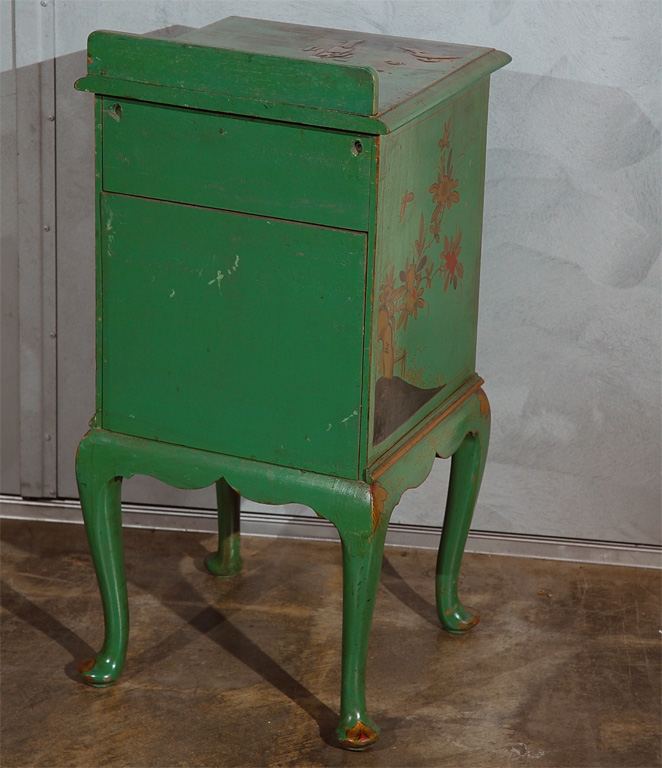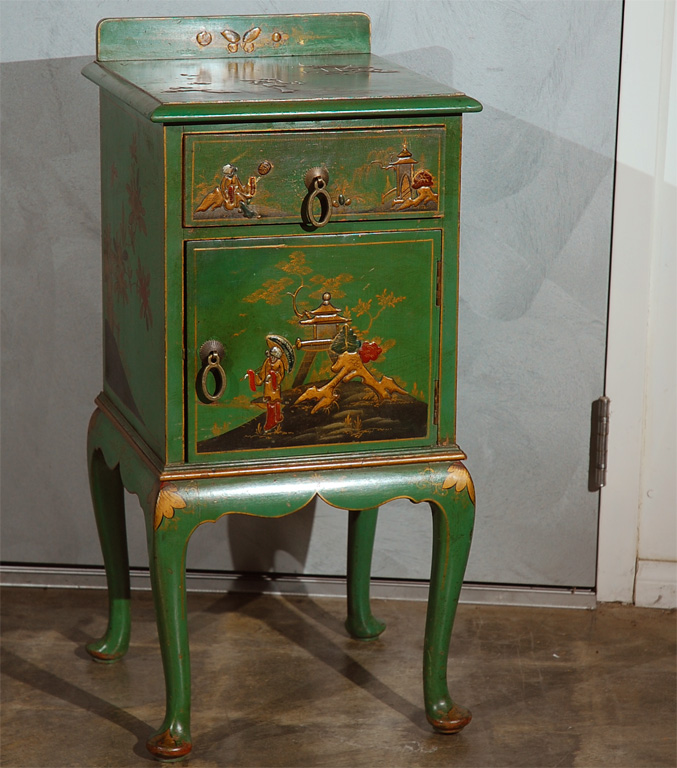 Chinoiserie Decorated Night Stand
This nicely decorated chinoiserie nightstand would be a hit in any number of settings. Purchased in England it appears to be from an earlier part of the last century. It has one drawer and one door, both have oriental style brass handles.
England, early 20th Century
30" H X 14.5" D
Materials and Techniques: Painted Wood, Cabriole legs.
Condition: Good. Usual signs indicating age and wear normal for an older item including minor; shrinkage, marking, rubbing, surface oxidization, etc.. Ready for installation and use.
Reference: 7HG023