Drop Leaf End Table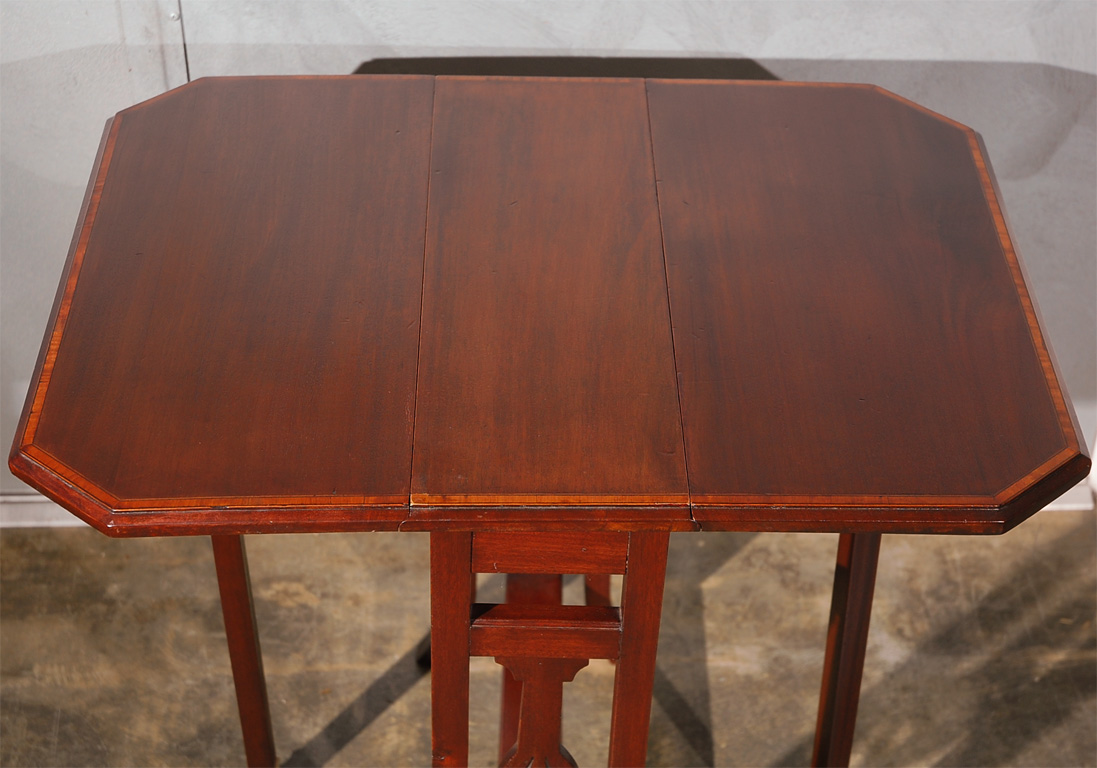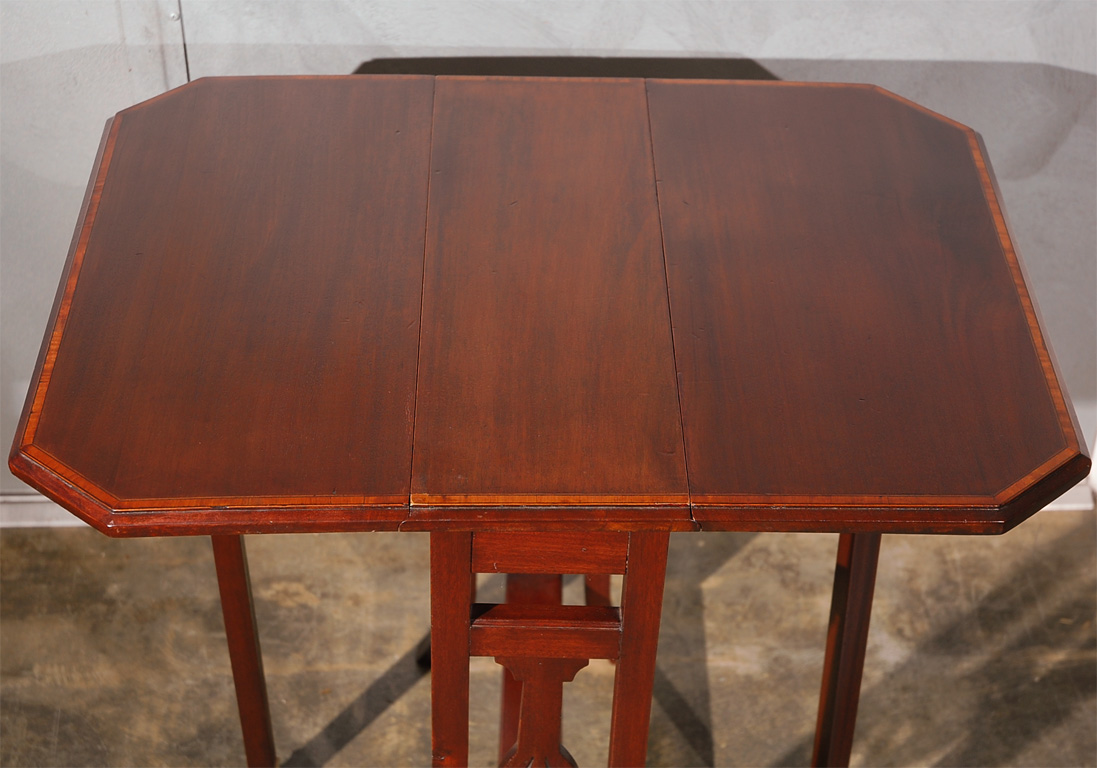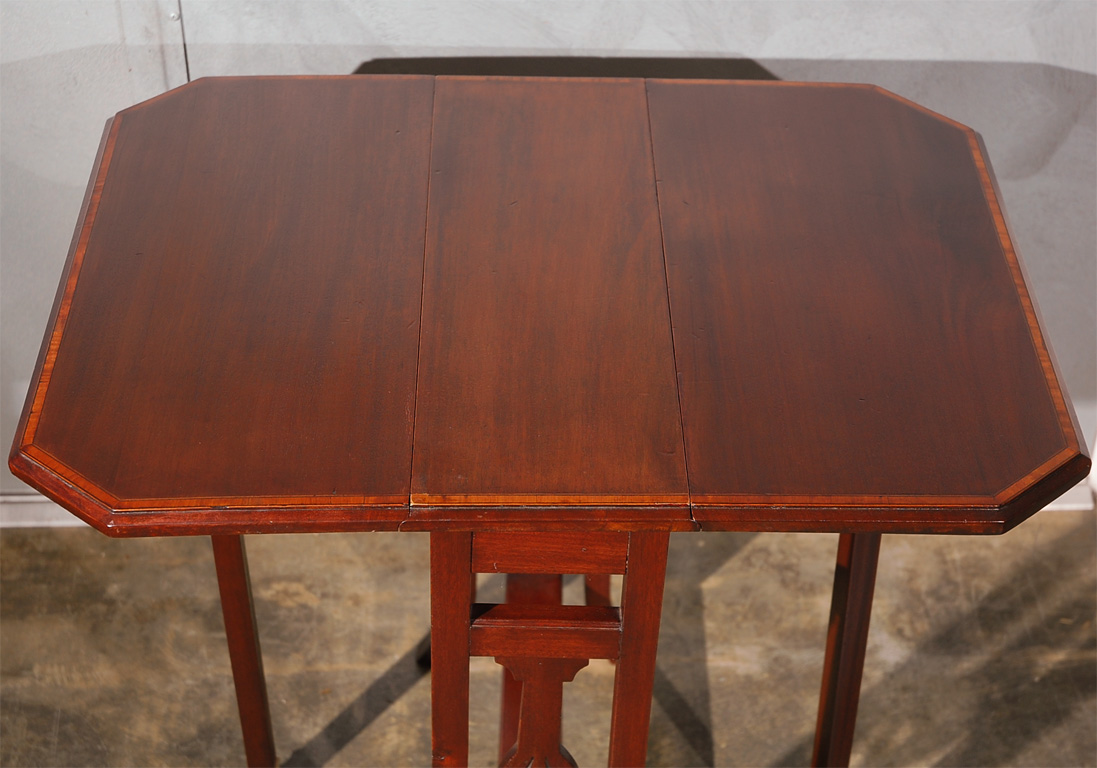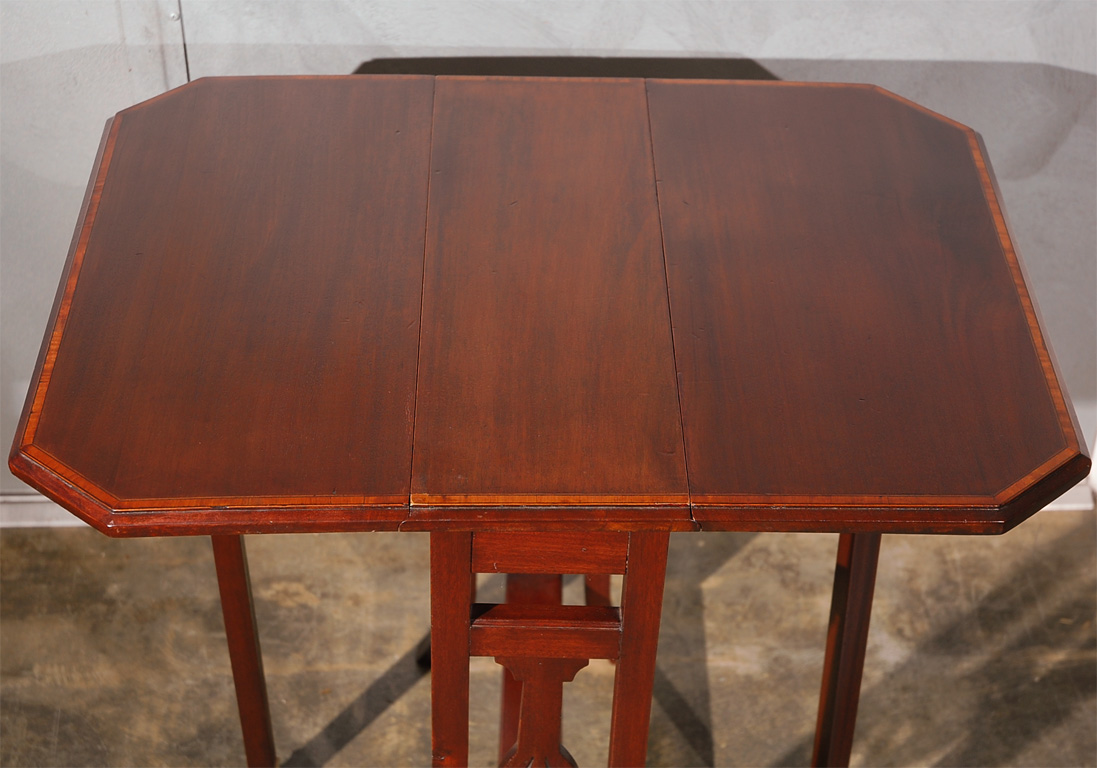 Drop Leaf End Table
An English table in walnut with cross banding, circa 1900, having two 10" flaps that fold up or down as required. A small and convenient table that looks good and is useful.
England, circa 1900, early 20th Century
24" H X 20.75" W x 7.75" D
Materials and Techniques: Walnut
Condition: Good. Usual signs indicating age and wear normal for an older item including minor; shrinkage, rubbing, surface oxidization, etc.. Cleaned, polished, ready for installation and use.
Reference: CE037