English Pine Coffee Table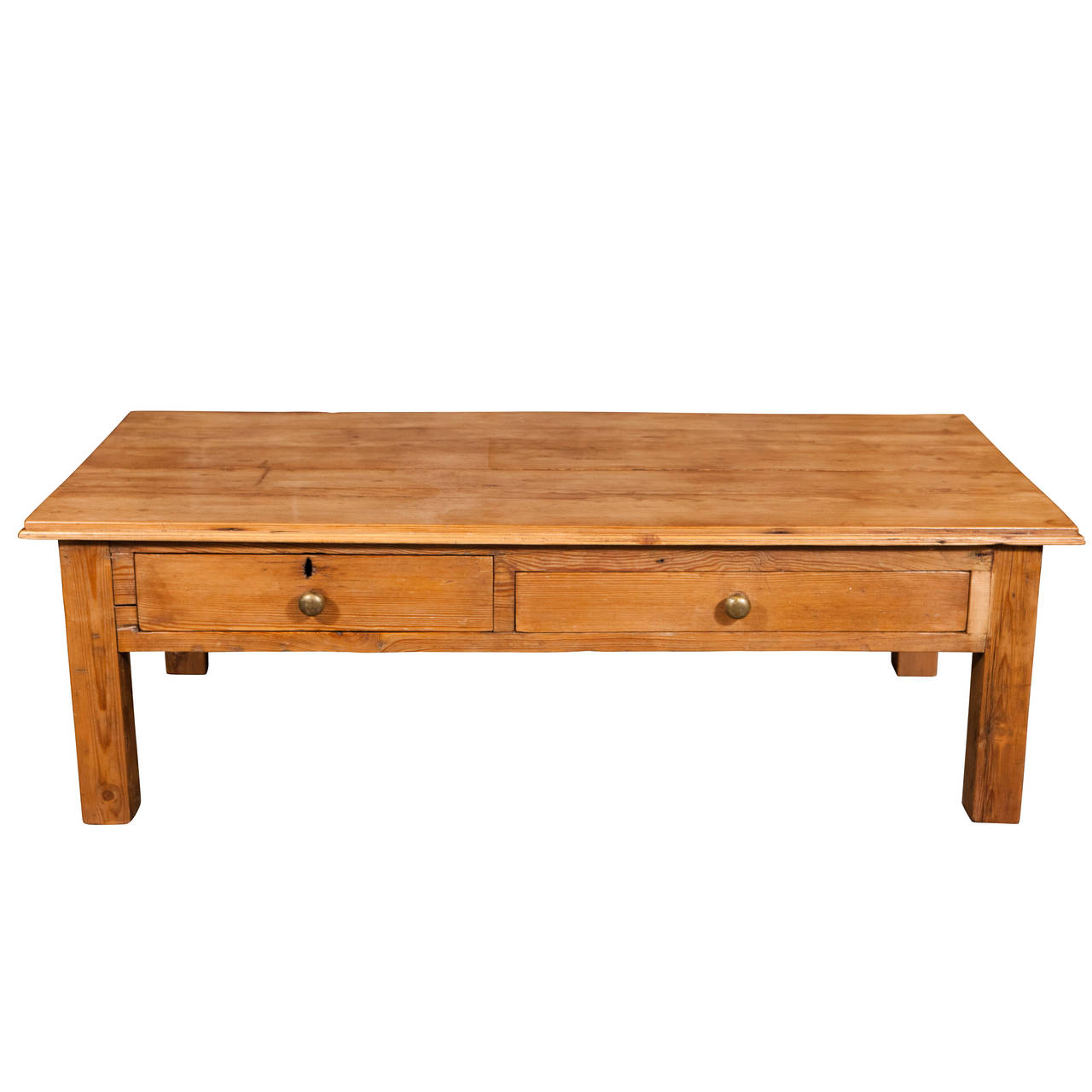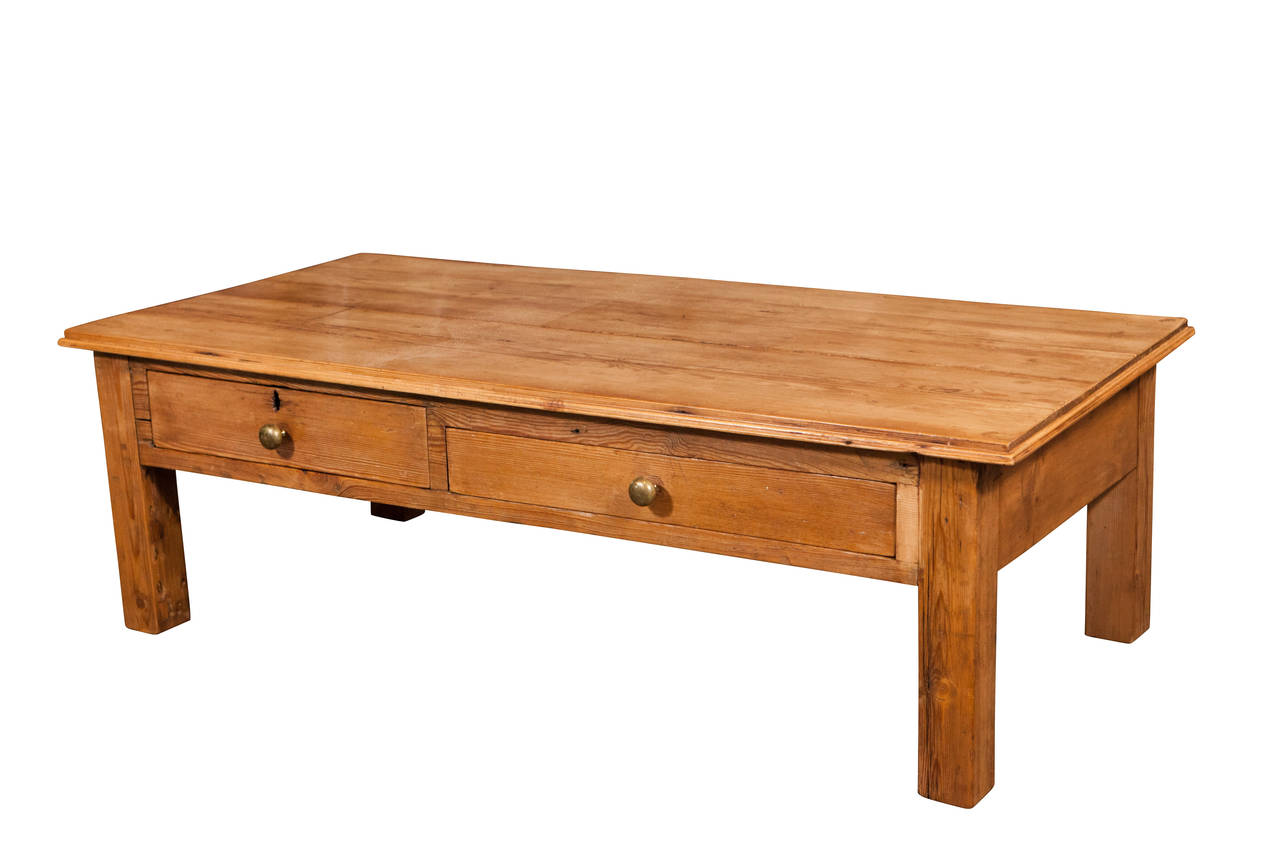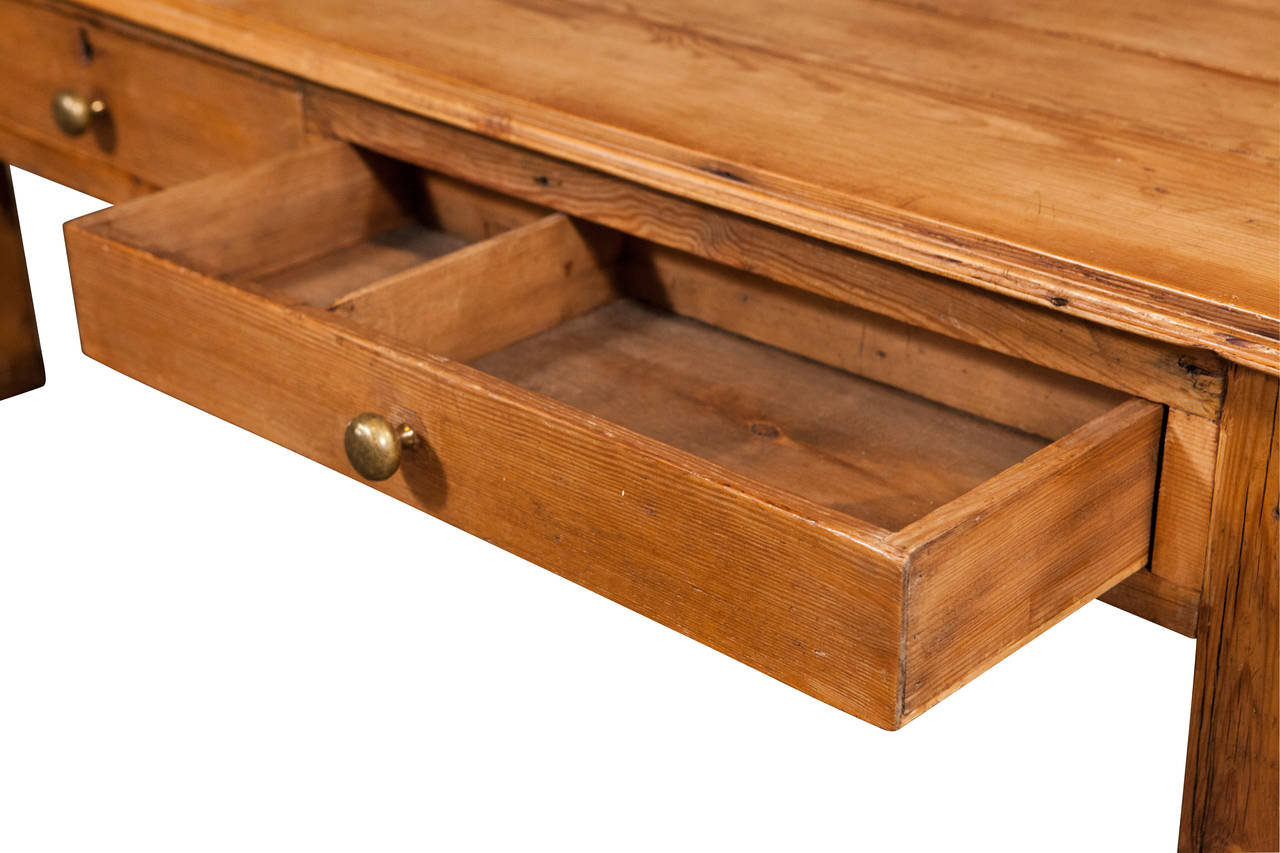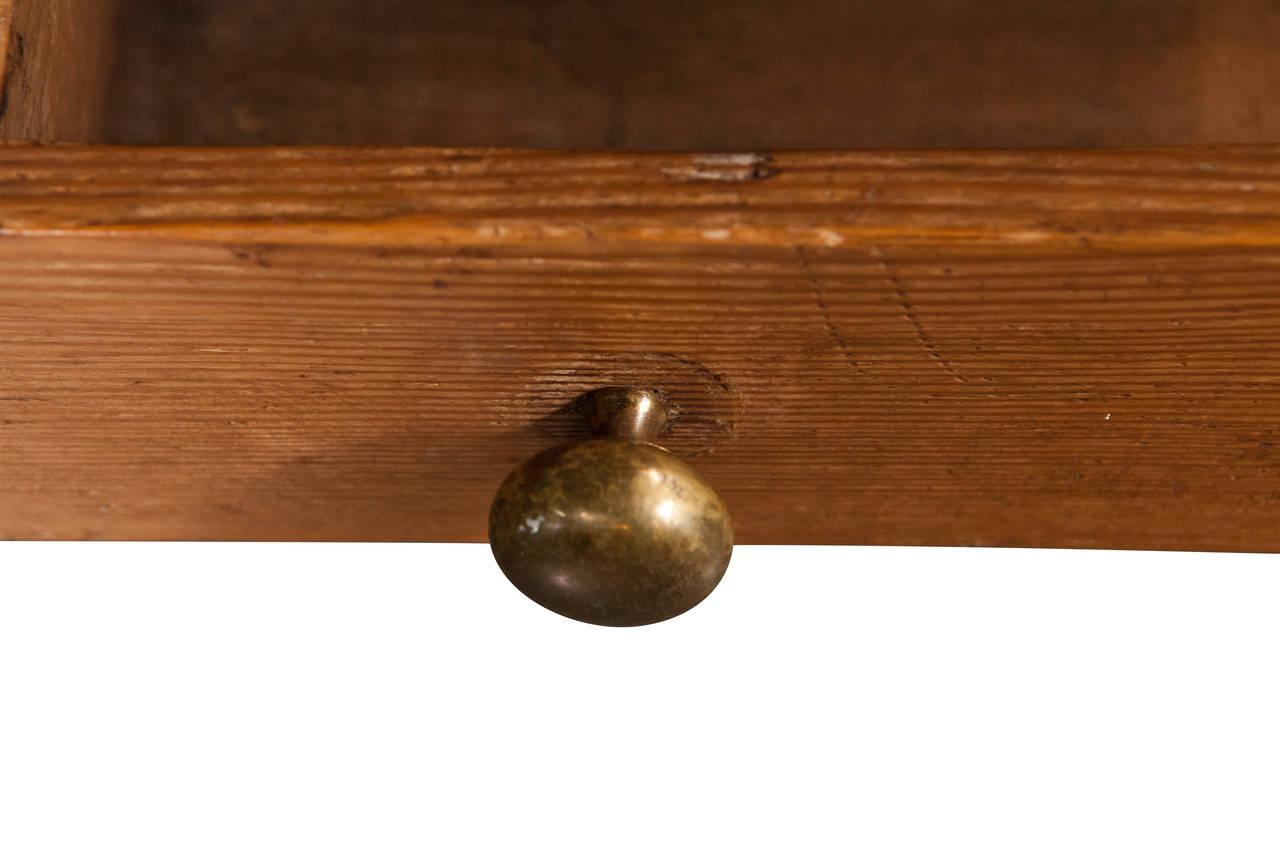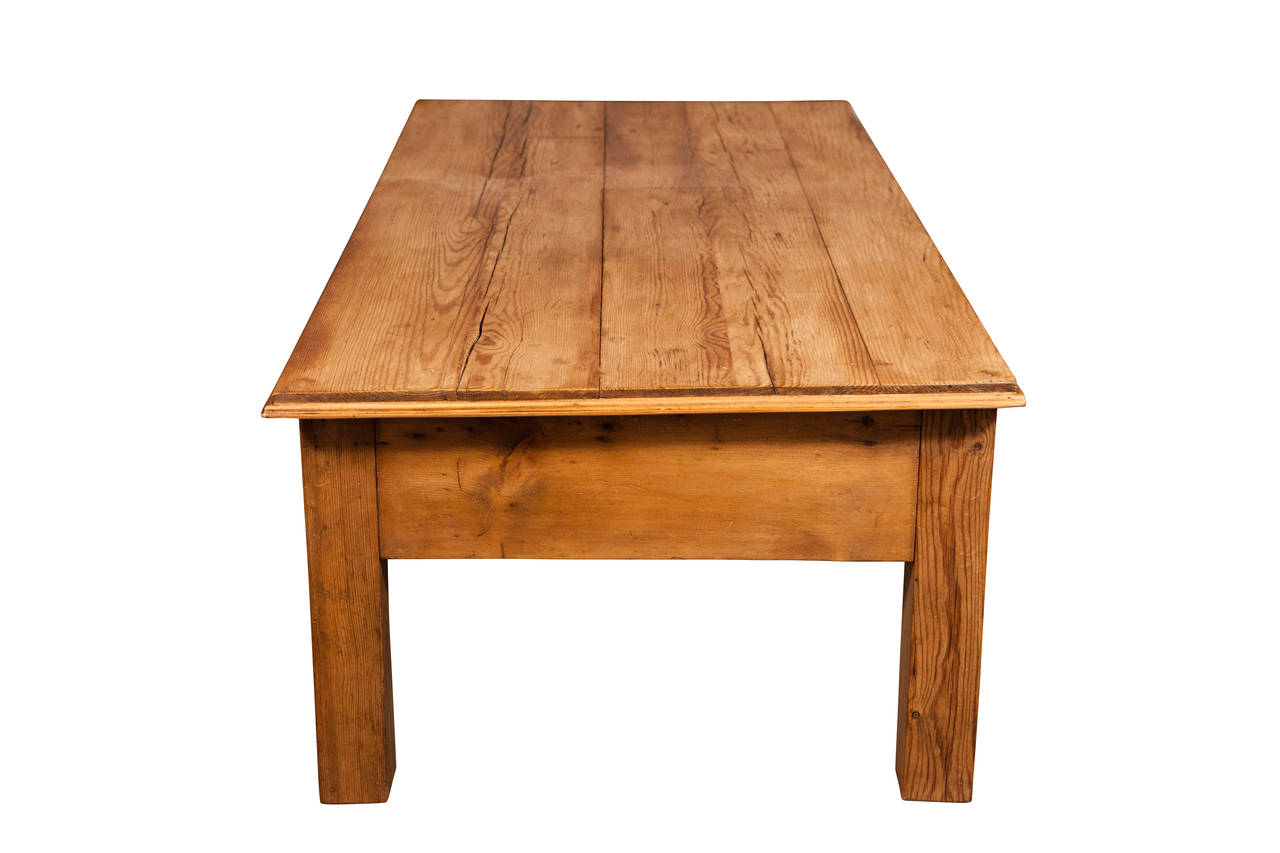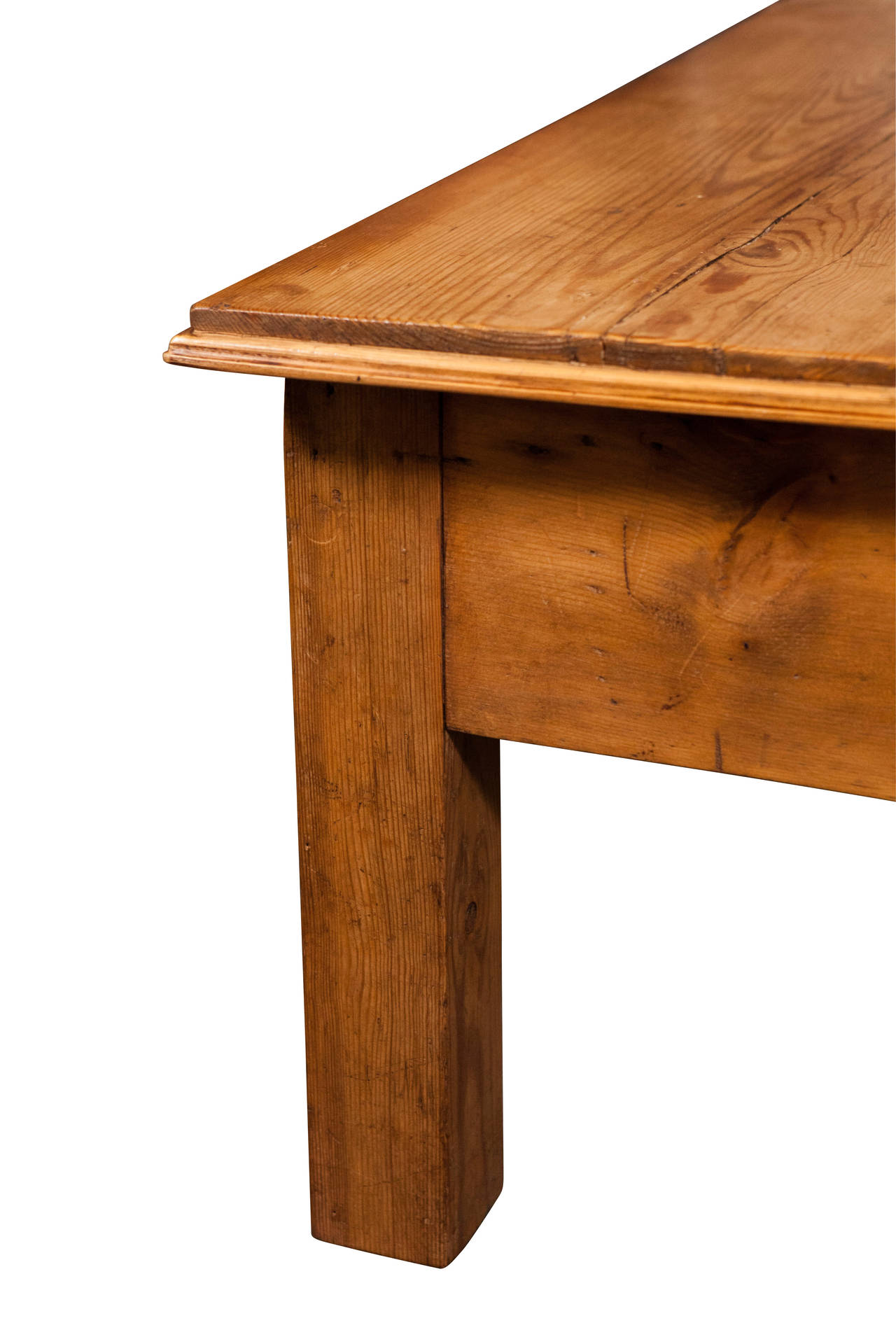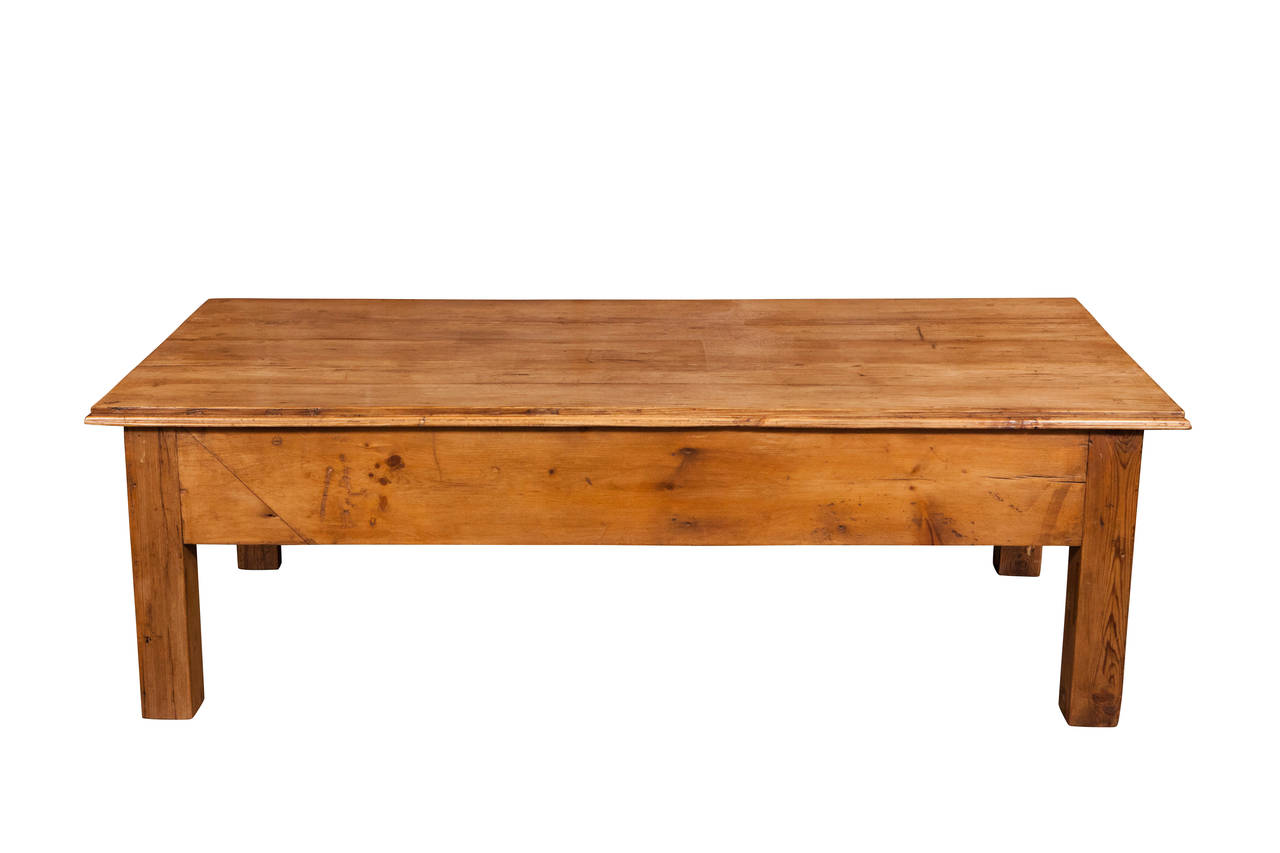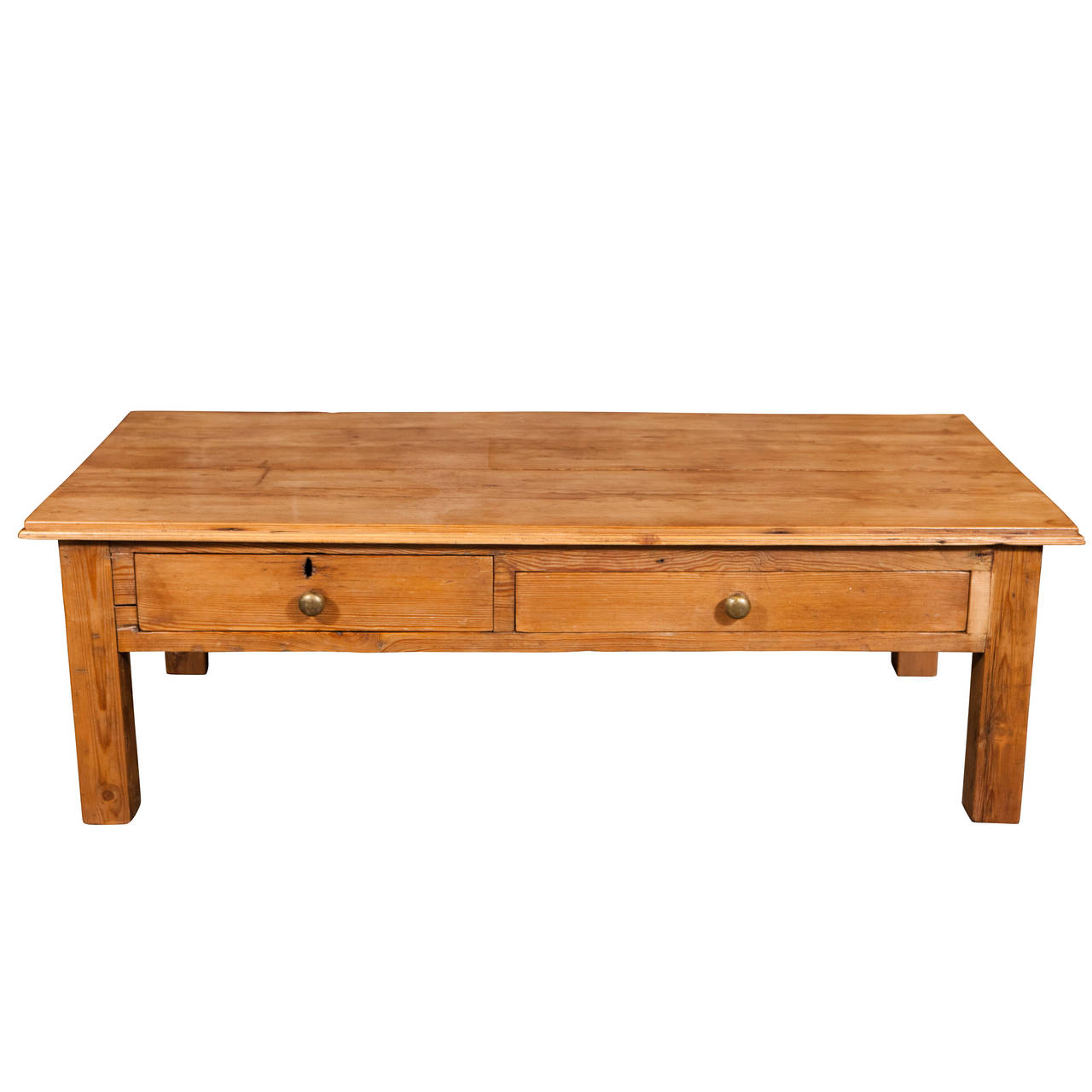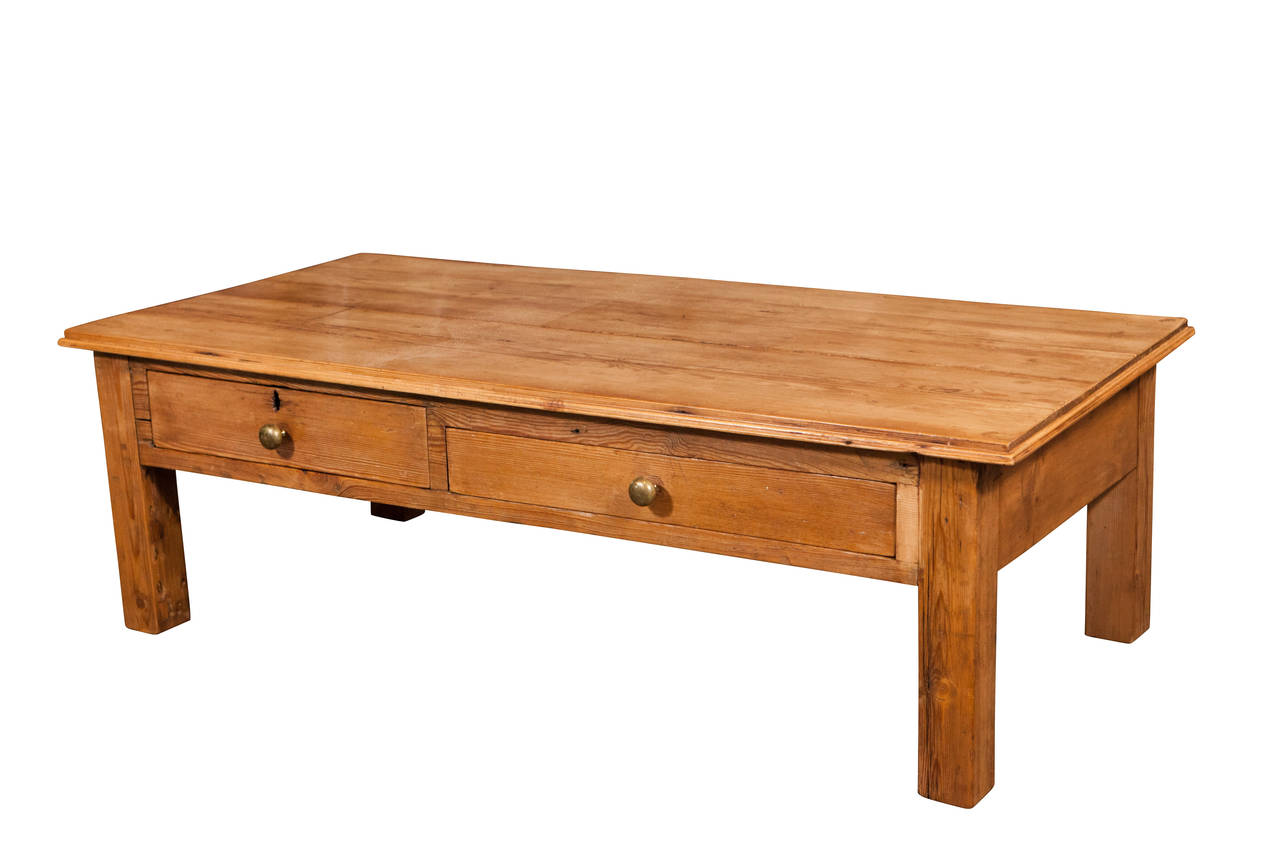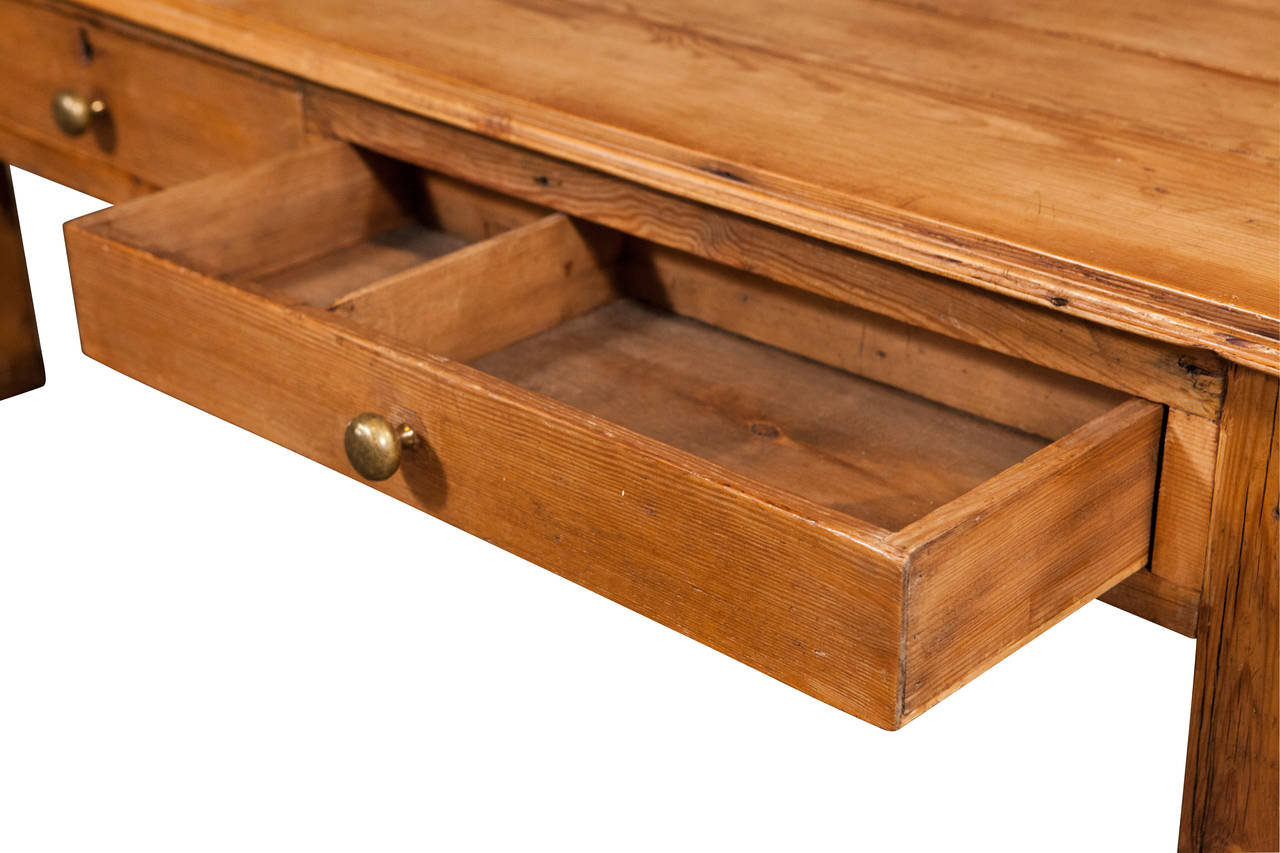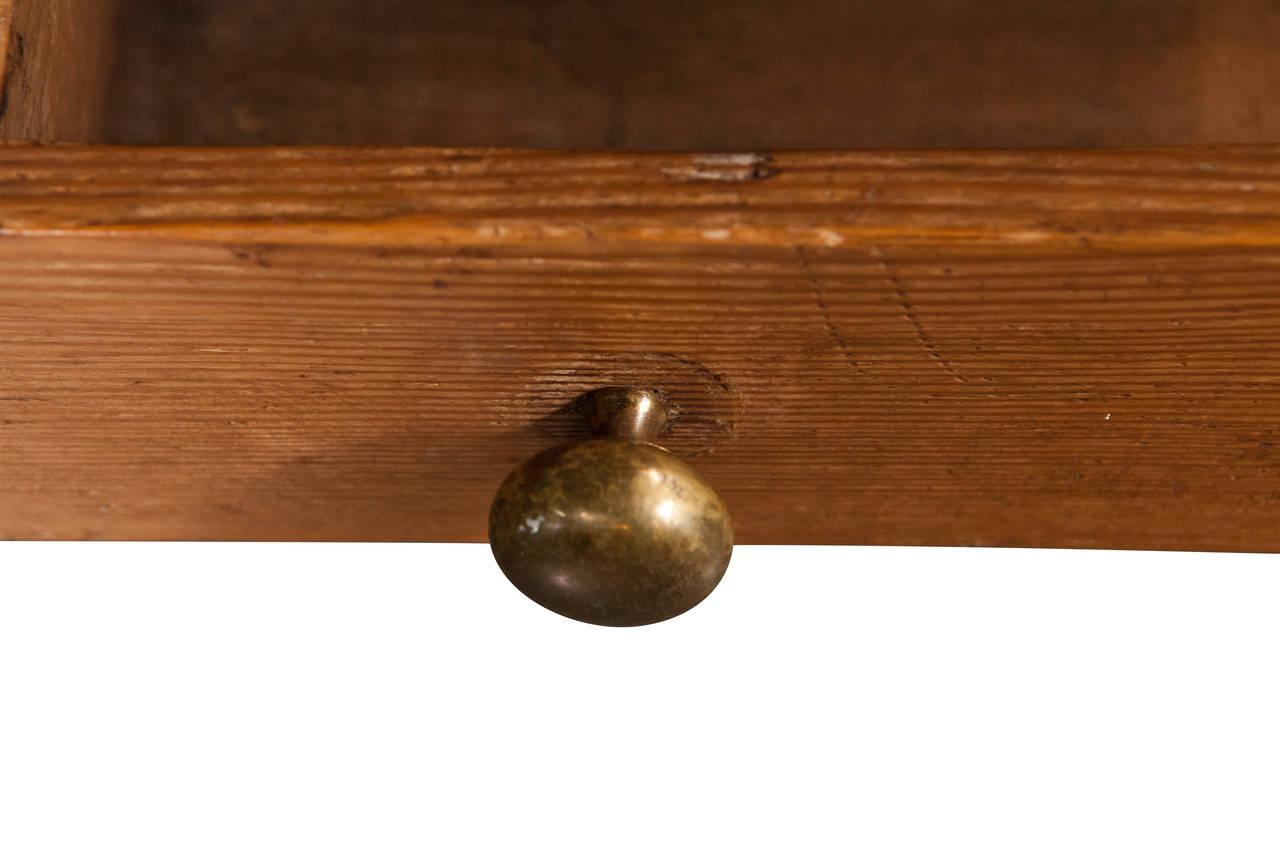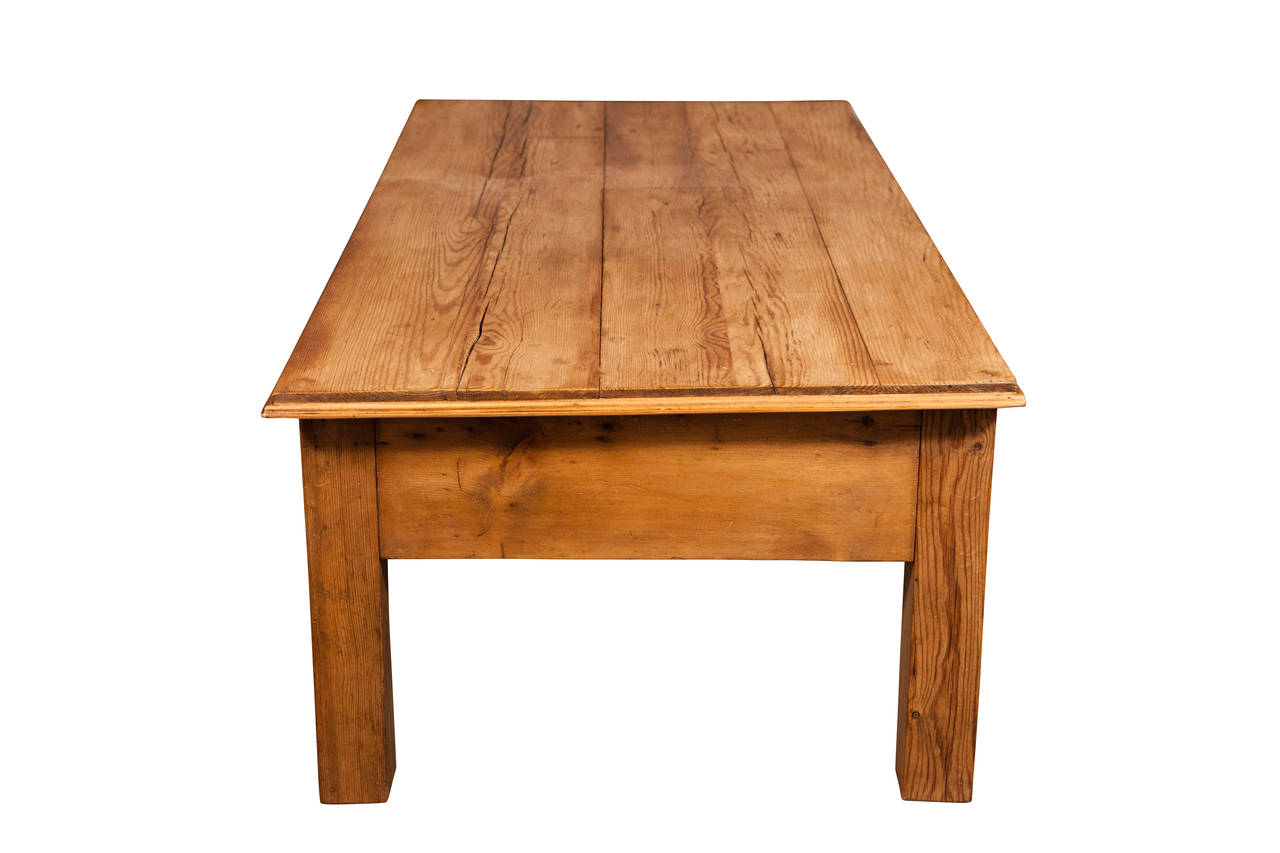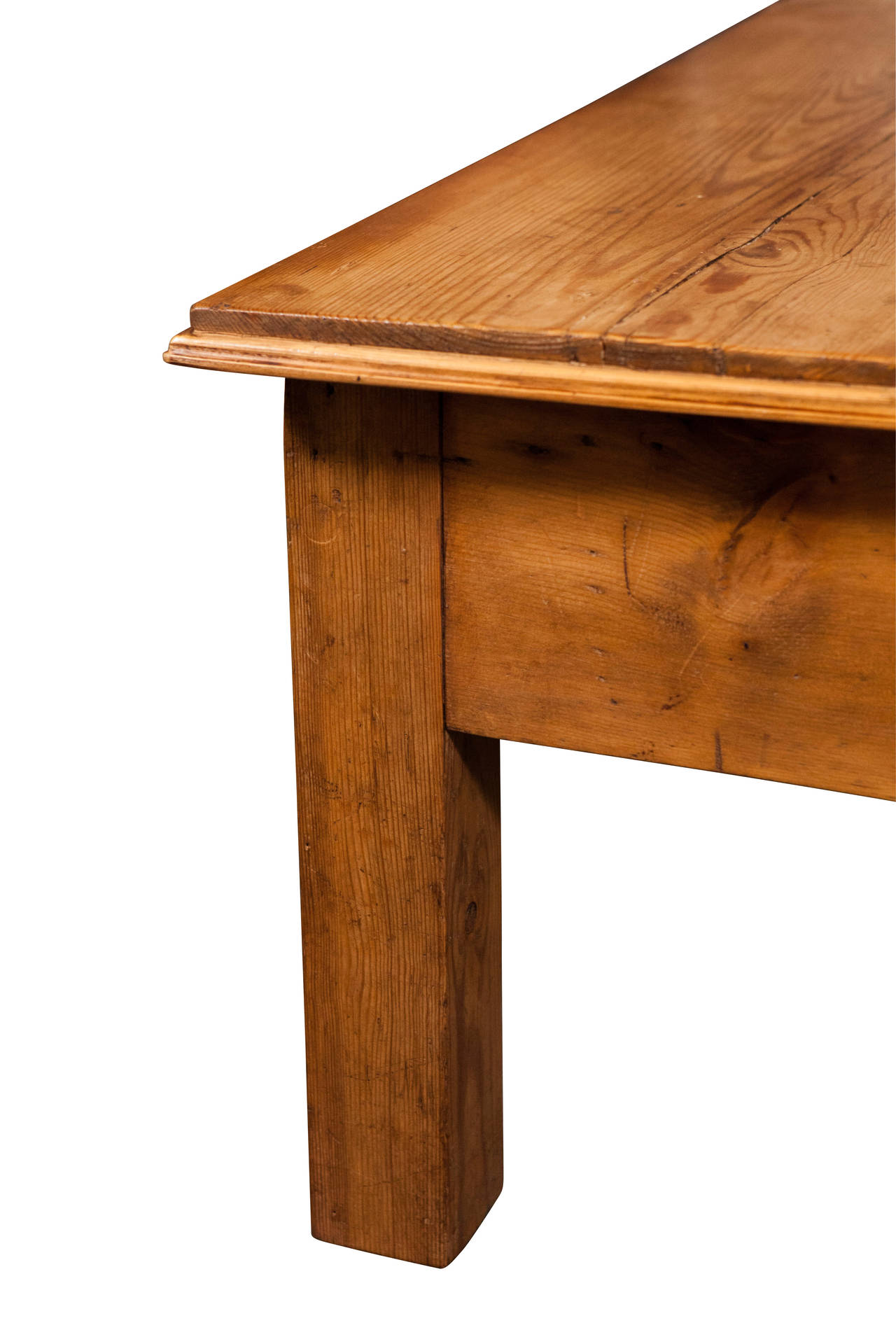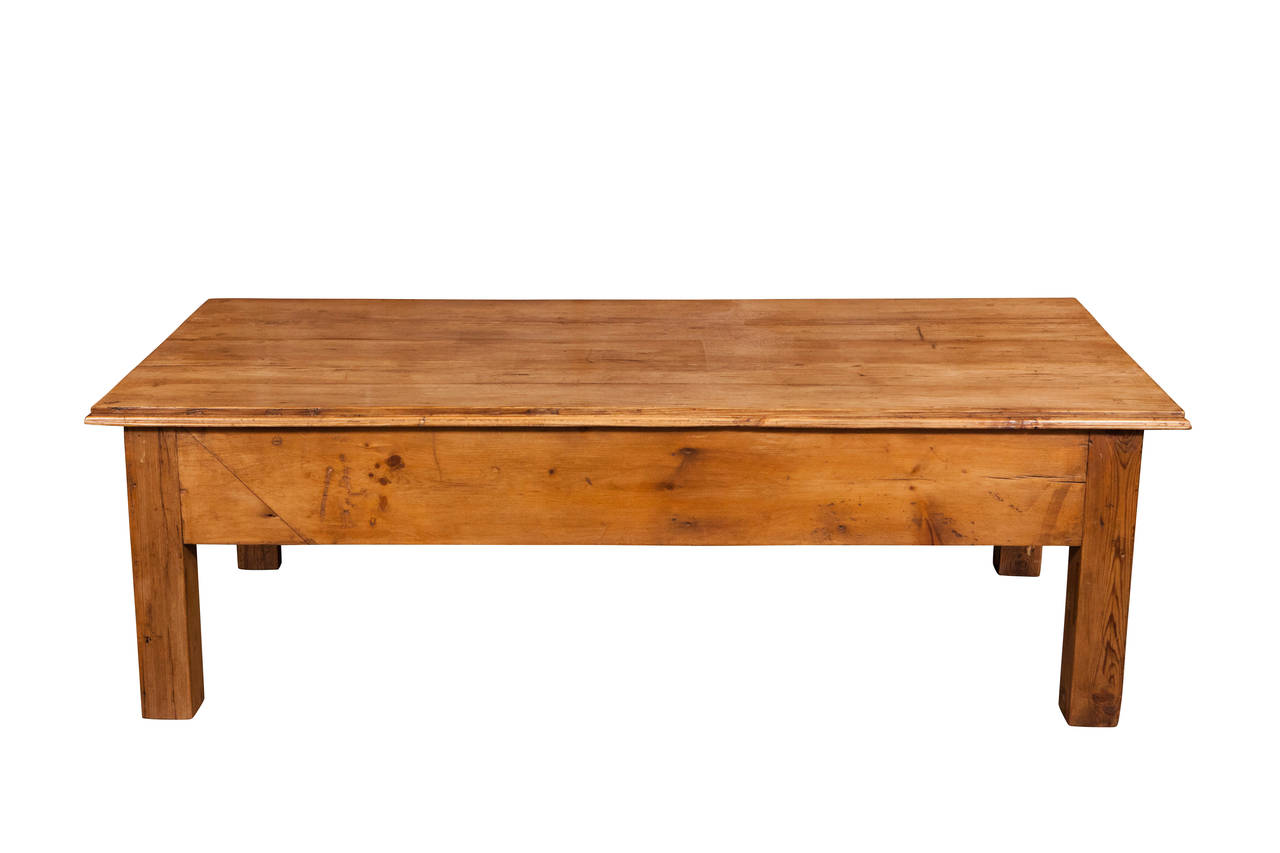 English Pine Coffee Table
This Coffee Table has a great rugged style with large square legs. The table has two drawers with original brass knobs. The drawers are different from each other: one with the remnants of a escutcheon and the other with four compartments.
England, circa 1880's
19" H X 59" W X 28.5" D
Materials and Techniques: Pine, Brass, Woodwork.
Condition: As is the case with an older item it may have minor: signs of old repairs, shrinkage, rubbing and surface oxidization
Reference: J05145