Folk Art Parquetry Side Table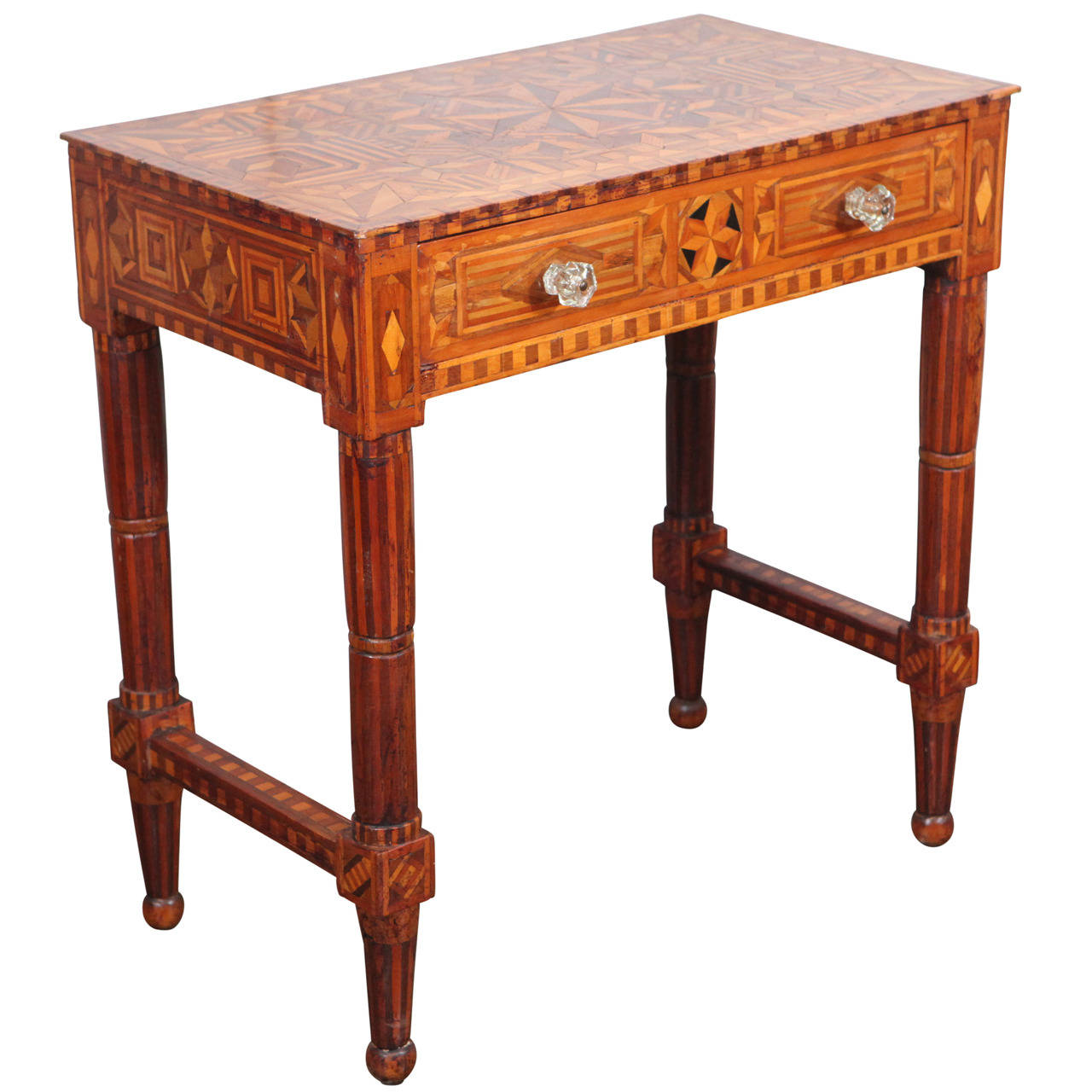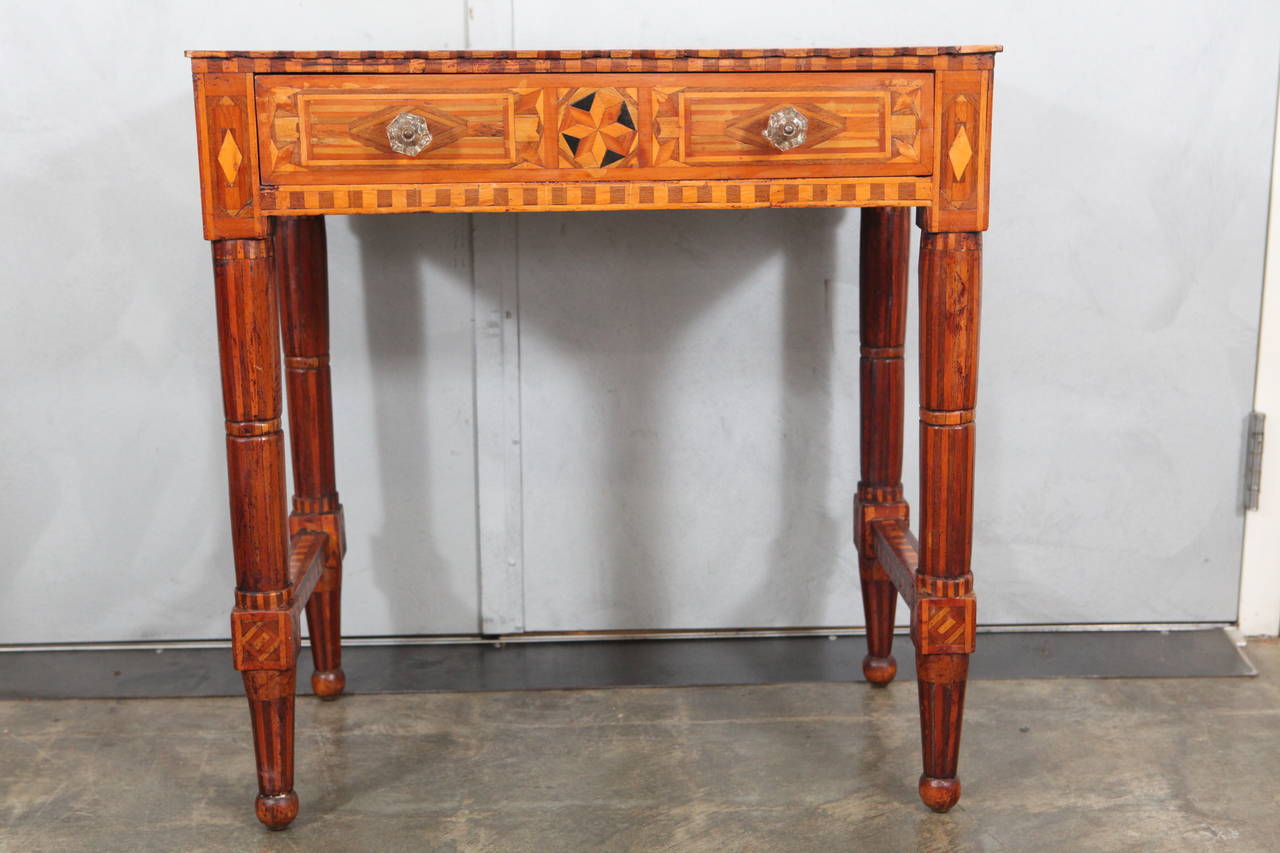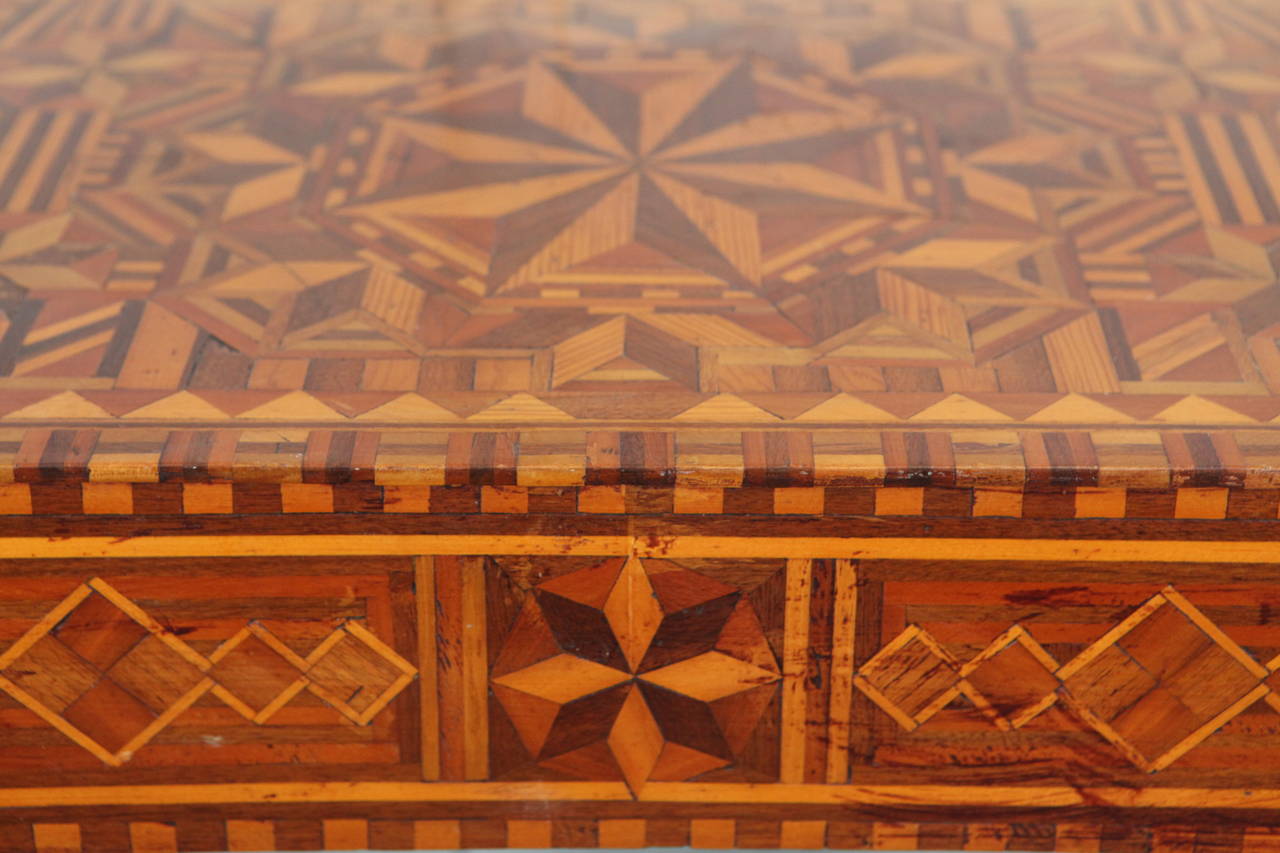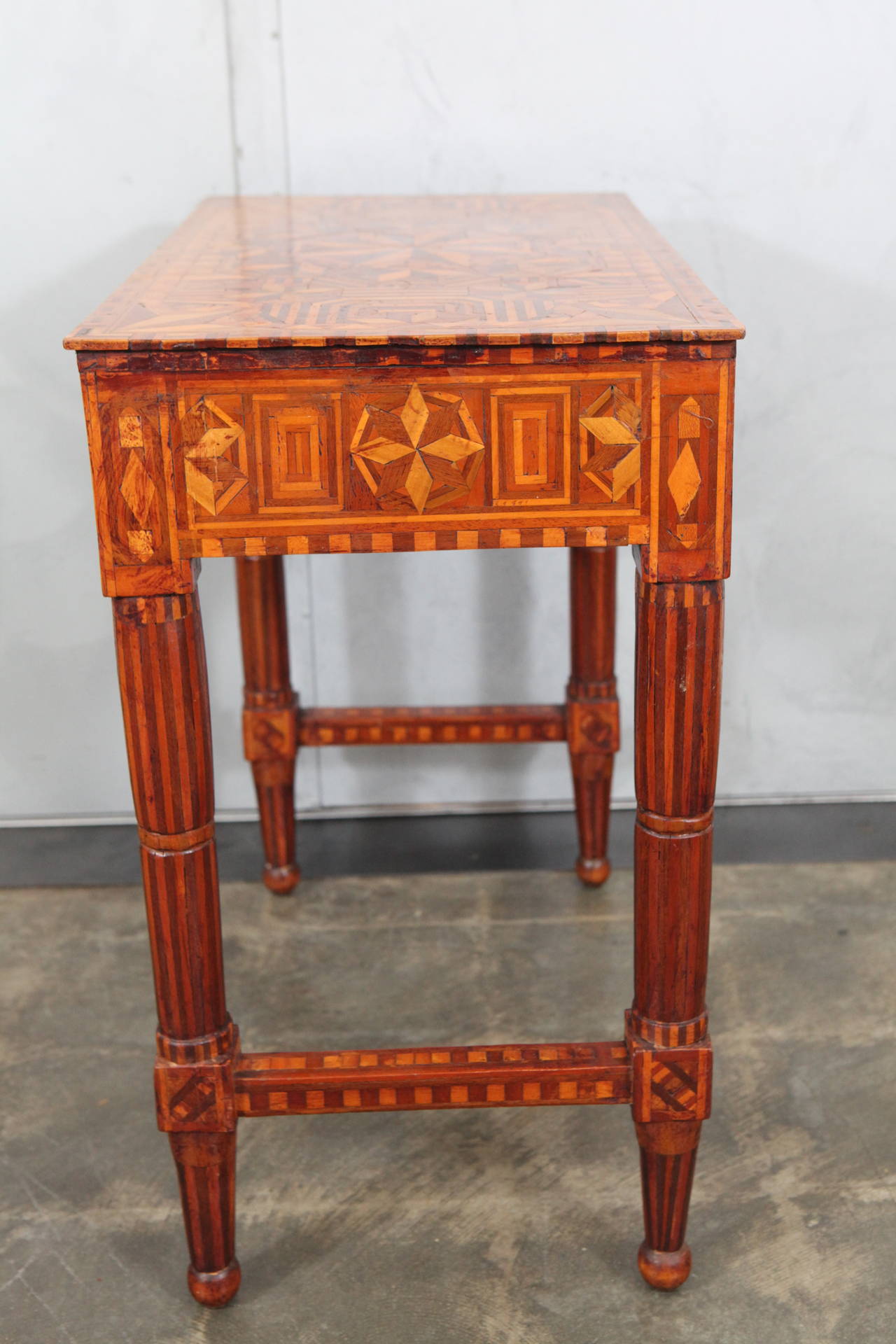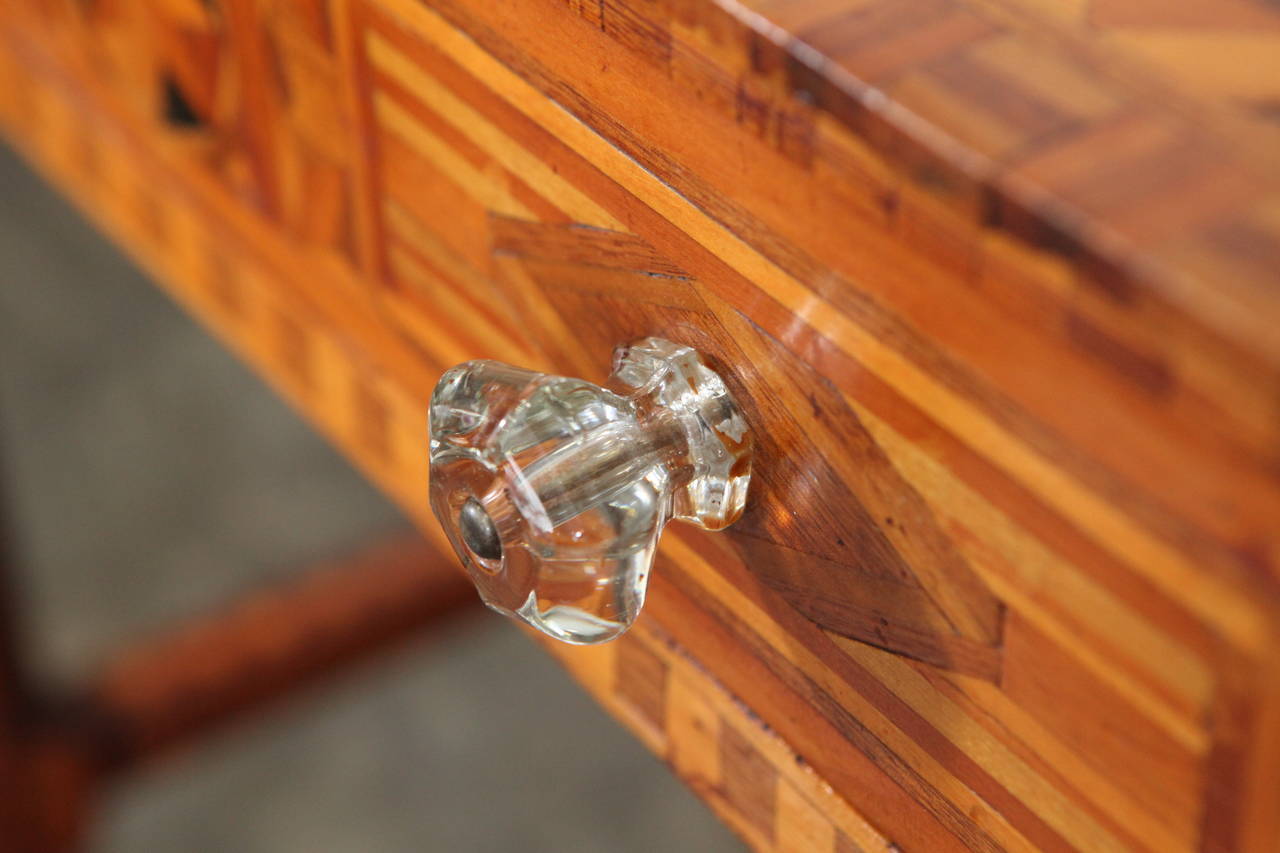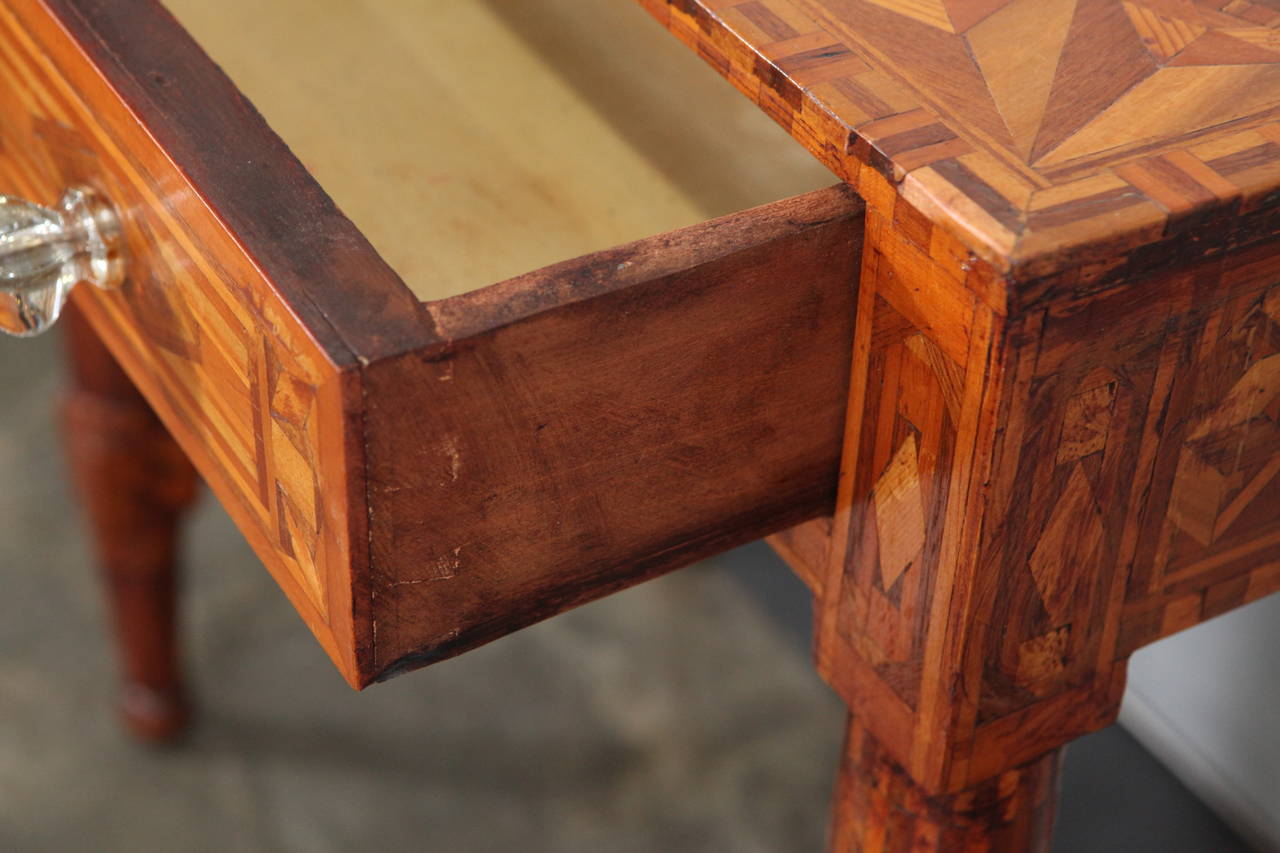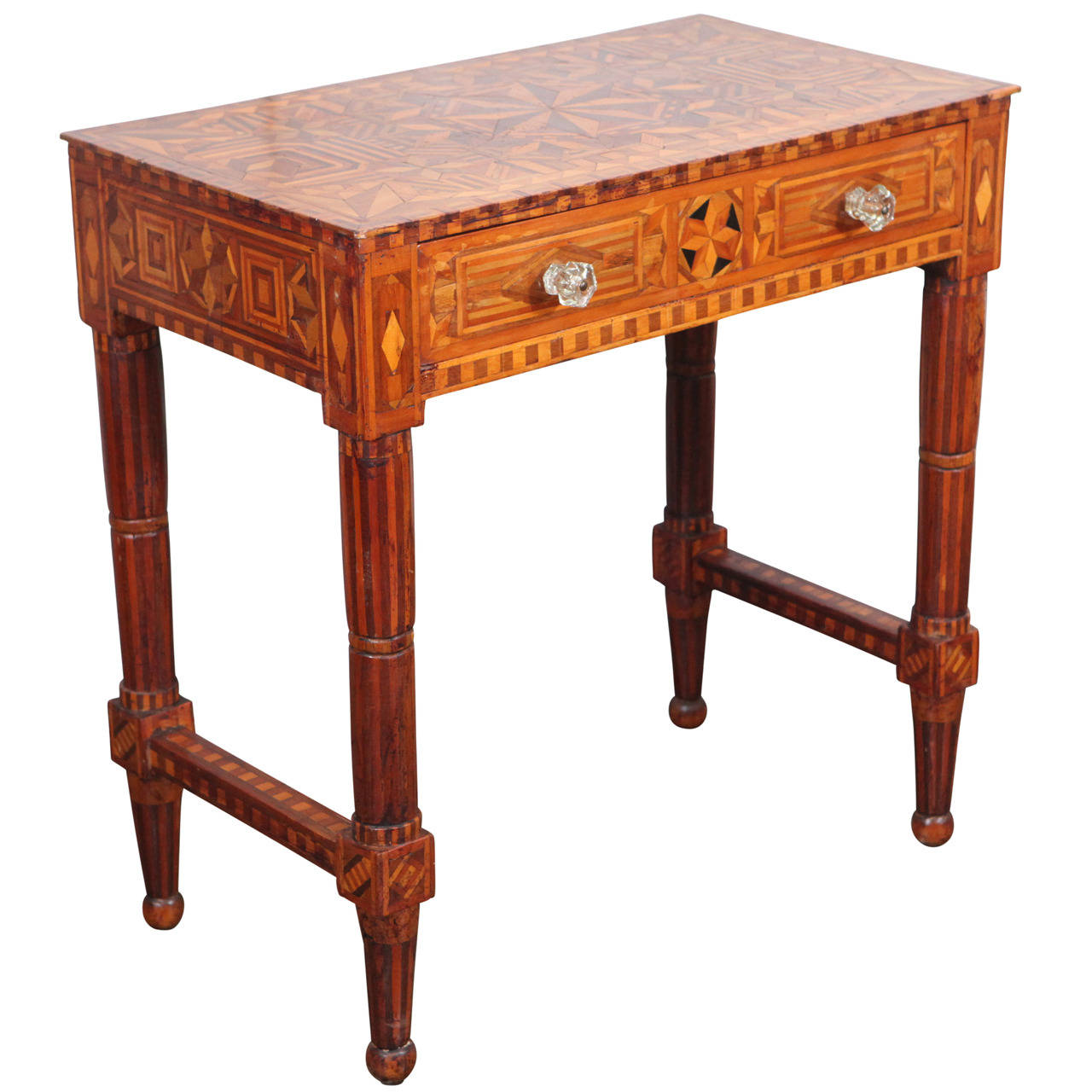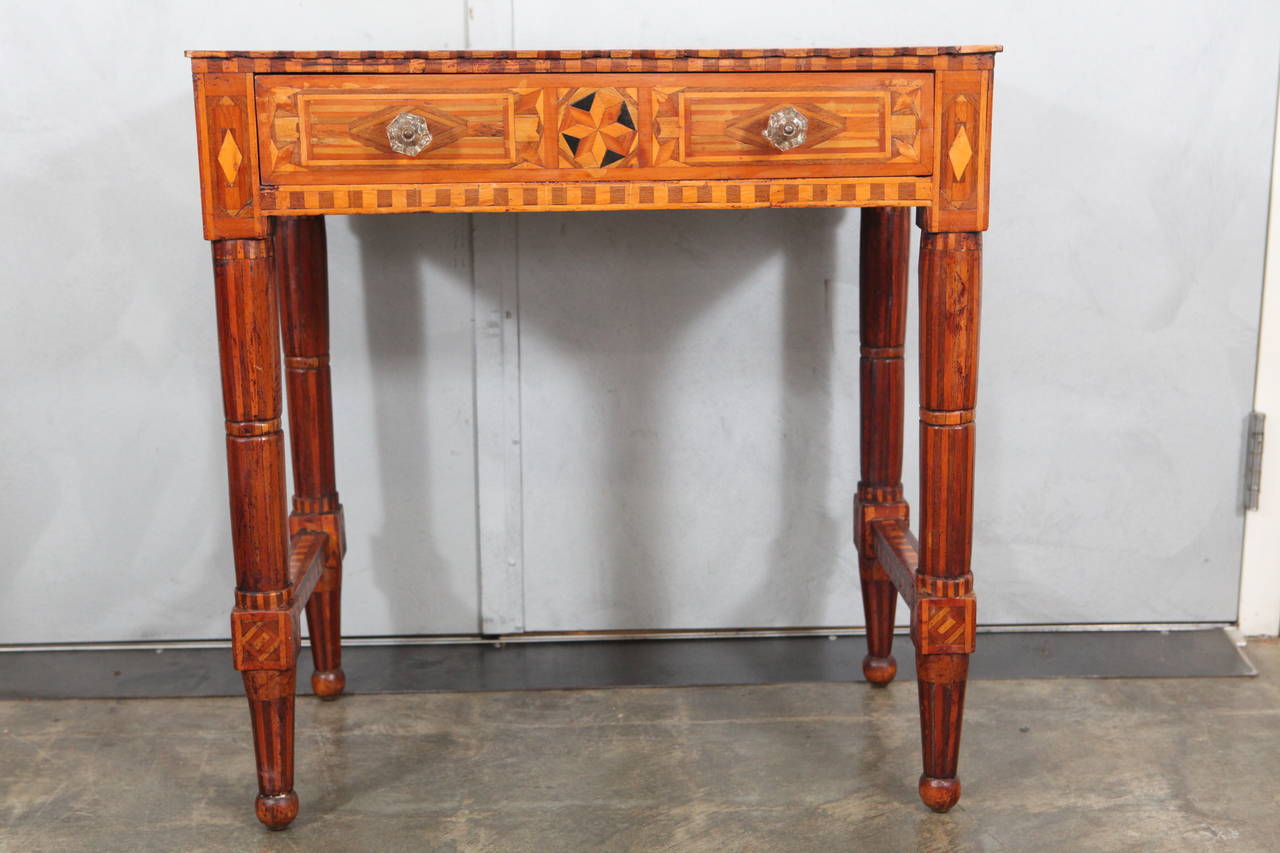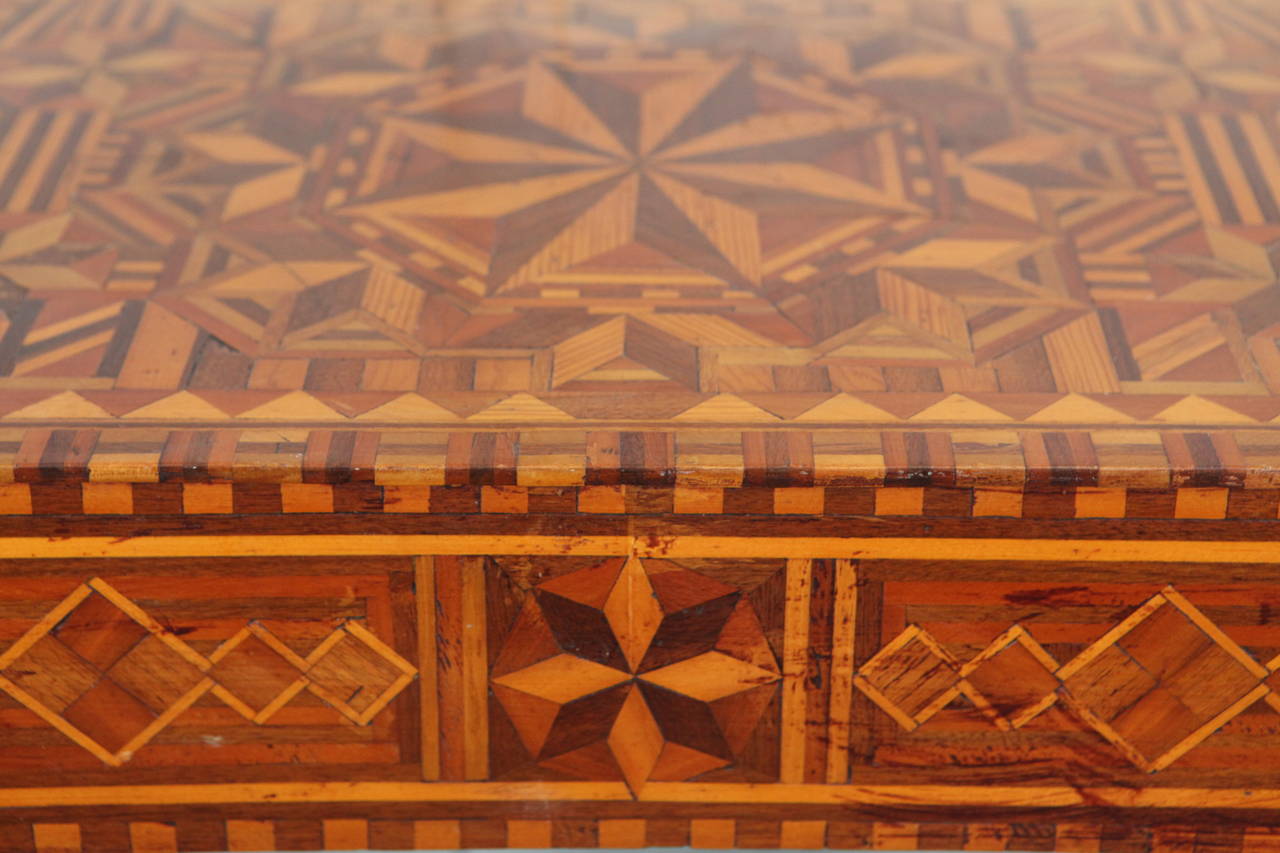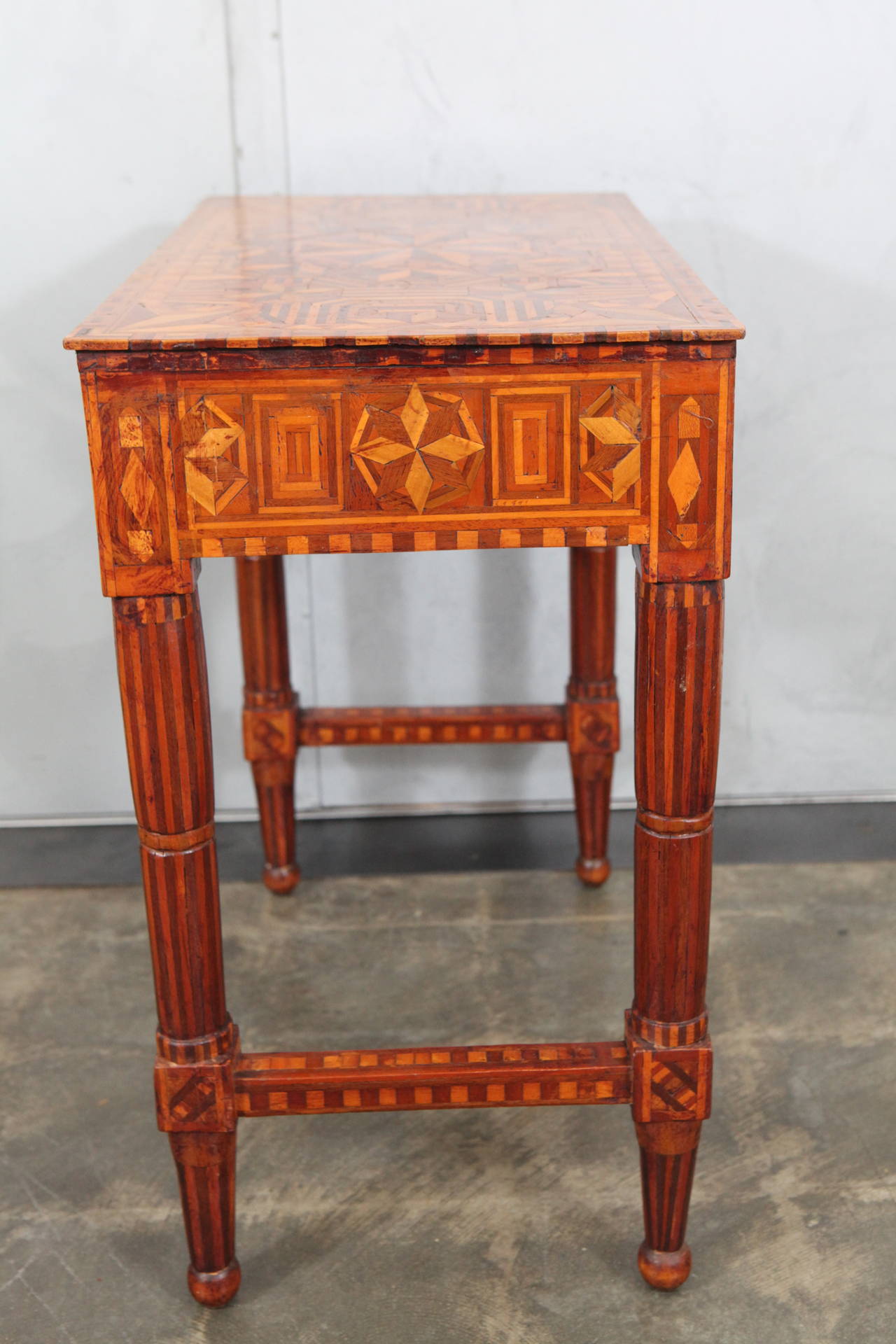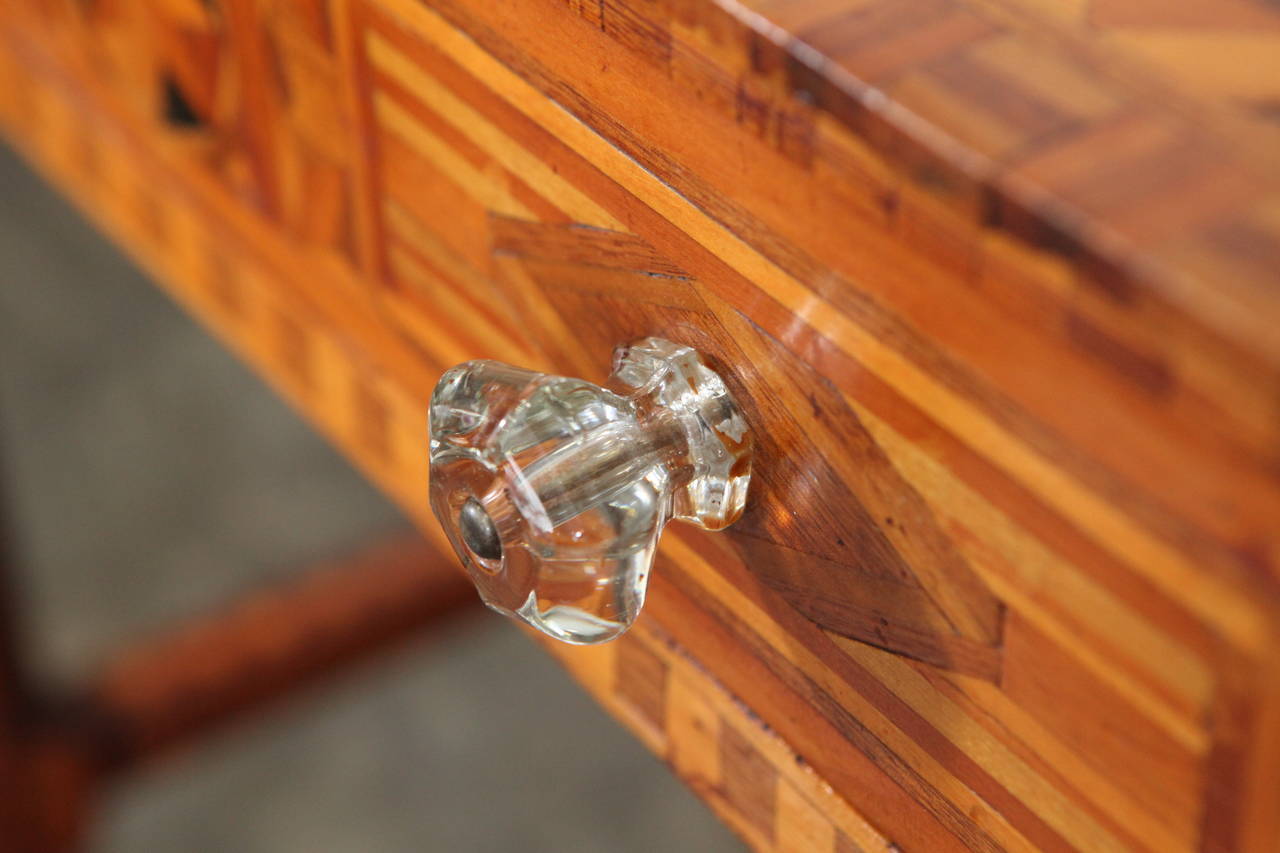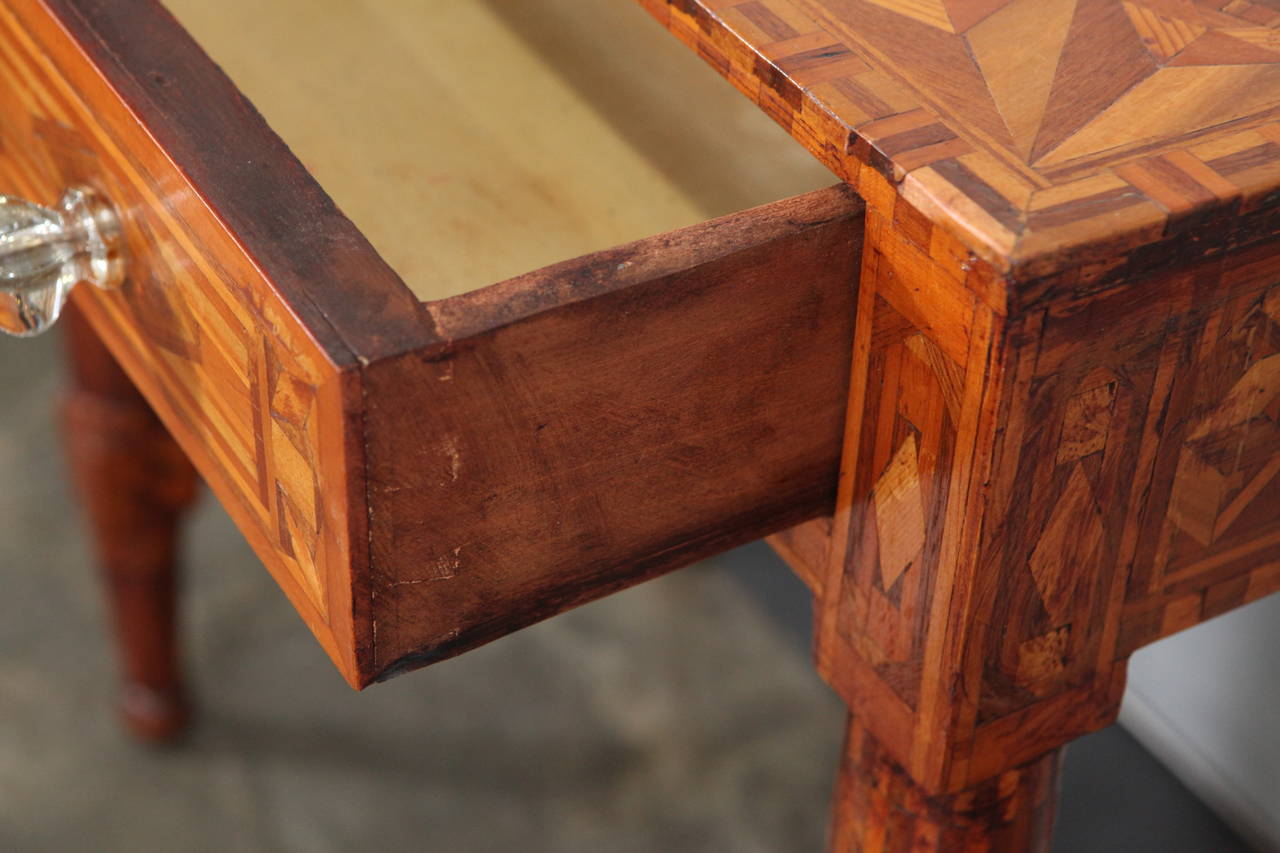 Folk Art Parquetry Side Table
This incredibly rare piece of American Folk Art furniture is inlaid throughout with hand-cut geometric patterns using traditional parquetry techniques. The table has one-drawer with original glass knobs. The turned legs are inlaid with stripes of multiple types of wood, squared stretchers and tapered balled feet.
United States, 19th century
29" H X 28" W X 16" D
Materials and Techniques: Parquetry with various wood types and glass drawer knobs.
Condition:May have minor: shrinkage, cracking, surface oxidization and rubbing as is normal with an item of this age.
Reference: J05063