Wicker Breakfast Table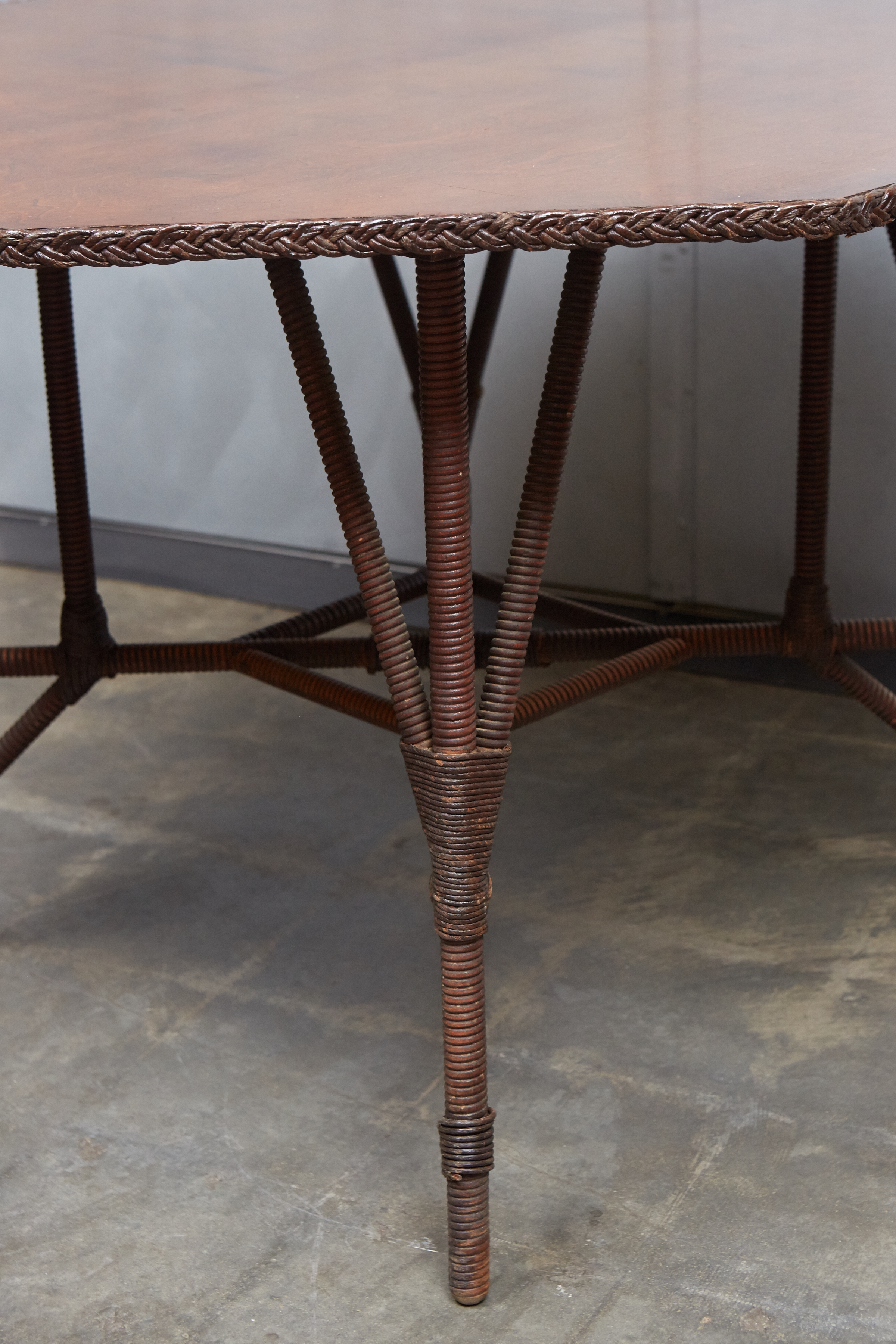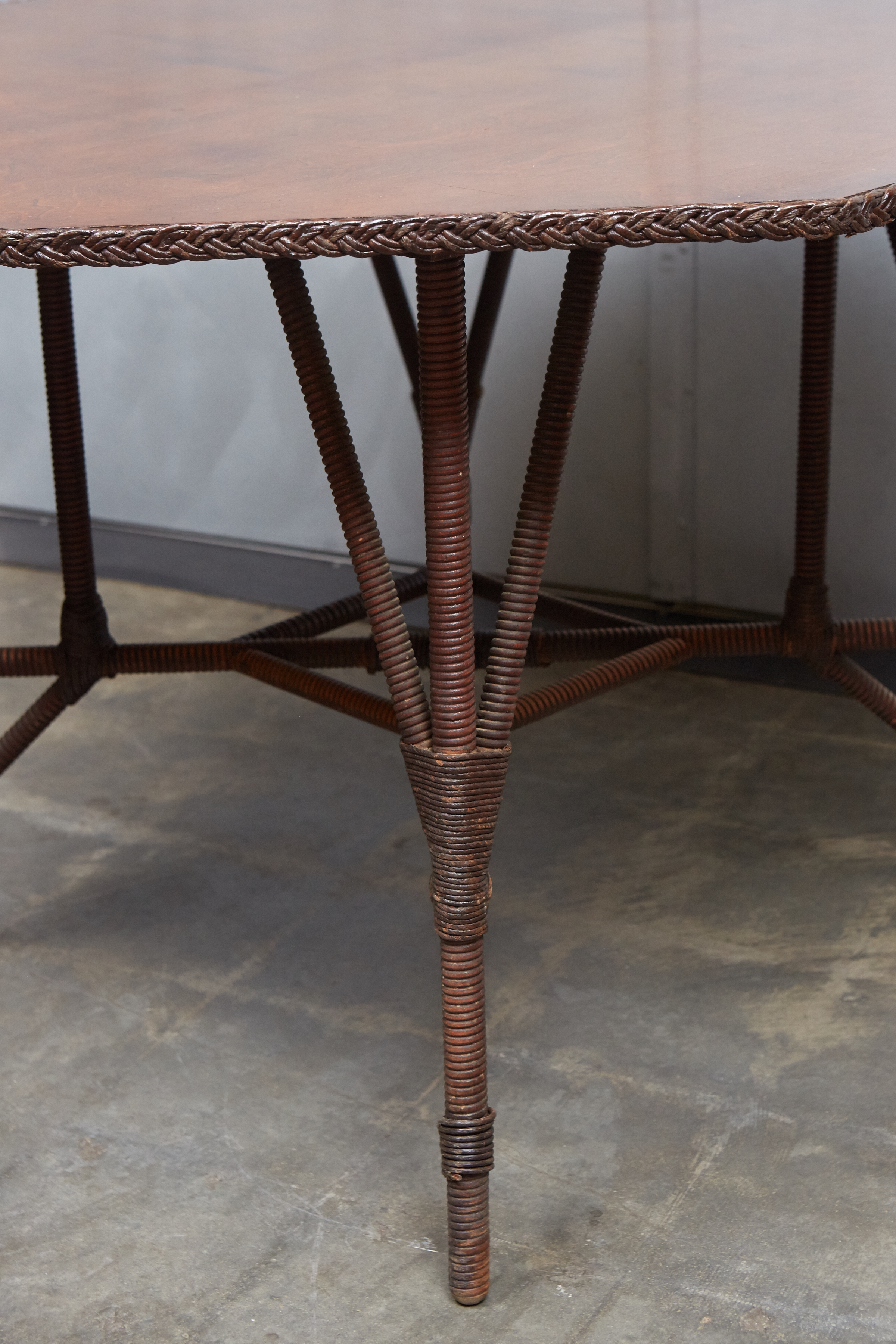 Wicker Breakfast Table
This wicker breakfast table has an intricate pattern of turned stretchers and supports below an octagonal veneered top with a wicker border. We believe it is Hayward Wakefield but it does not have a label.
United States, circa 1930's
29" H X 45.5" Dia.
Materials and Techniques: Wood, Caste Iron.
Condition: Good condition. Usual signs of age and wear including minor rubbing and surface oxidization.
Reference: K07071