1920's Folk Art Mirror-ON HOLD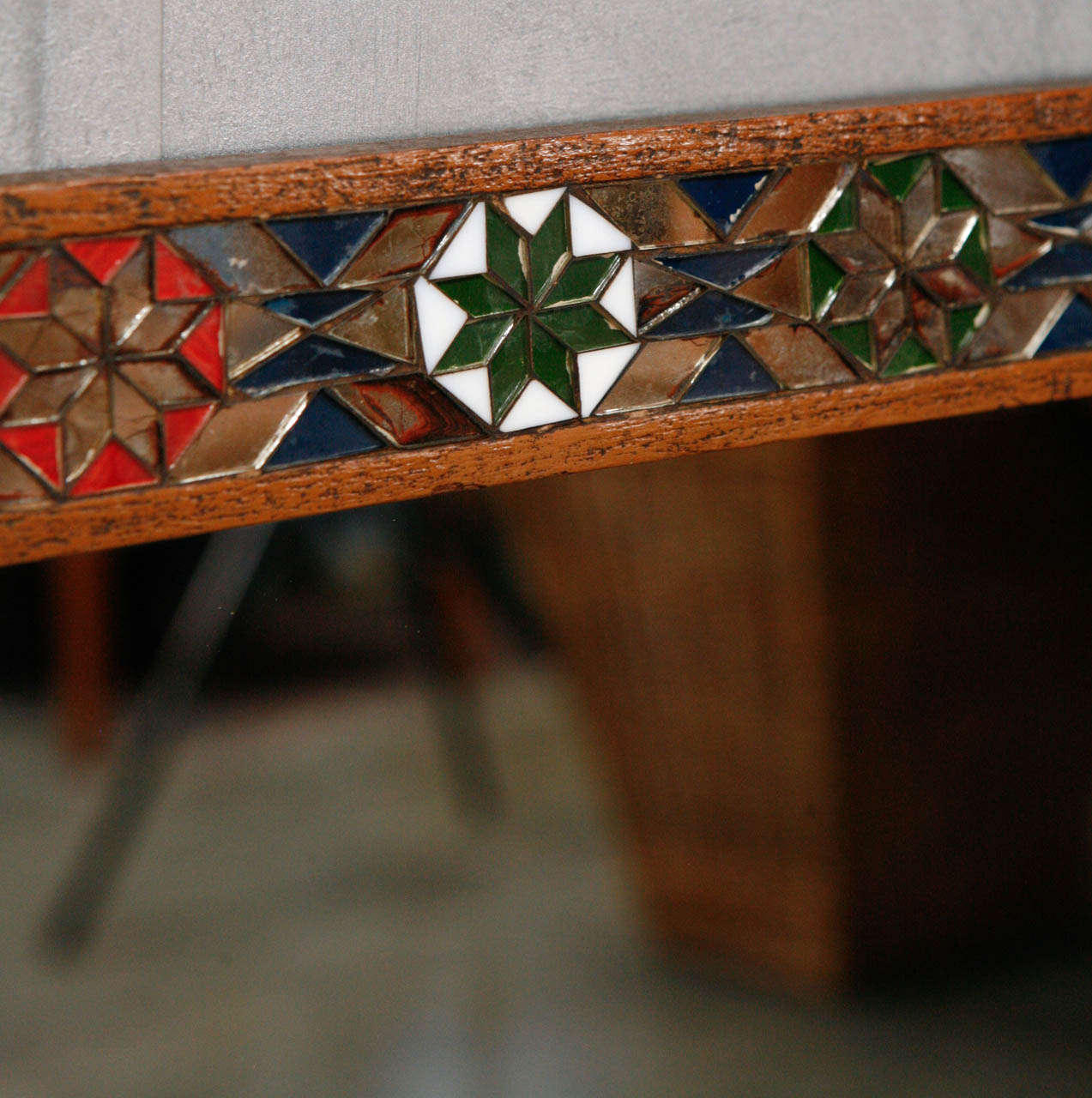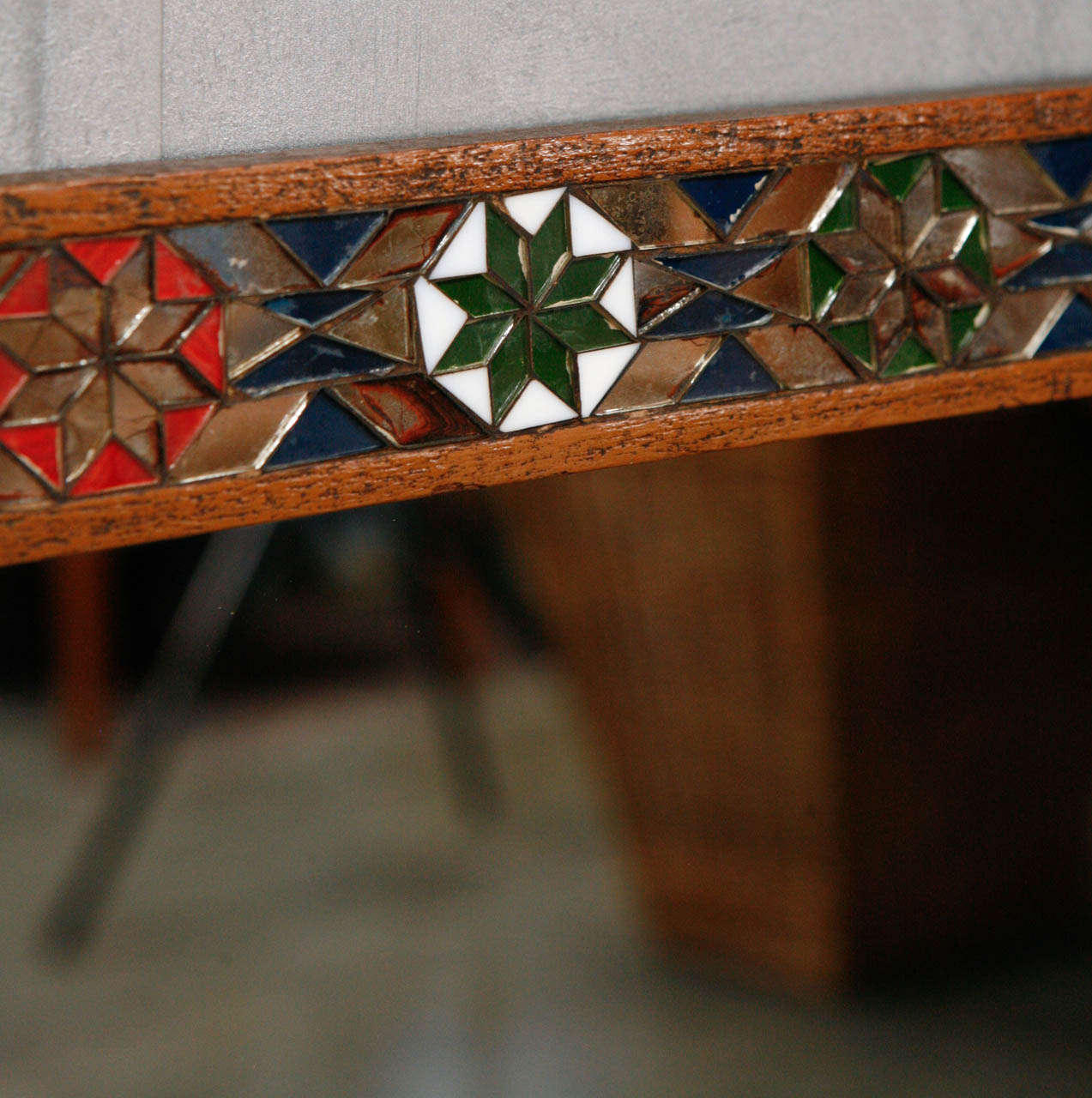 1920's Folk Art Mirror-ON HOLD
This 1920's folk art mirror is framed with geometric pieces of glass and mirror in a mosaic pattern with eight point stars.
United States, circa 1920's
25.5" H X 19.5" W X 1.5" D
Materials and Techniques: Glass, Mirror, Wood. Nails, Back Board, Hooks and Hanging wire.
Condition: This piece has signs of use including: rubbing, surface oxidation, signs of old repairs, shrinkage, as is normal with an item of it's age.
Reference: H09138