Bronze Plaque with Adam & Eve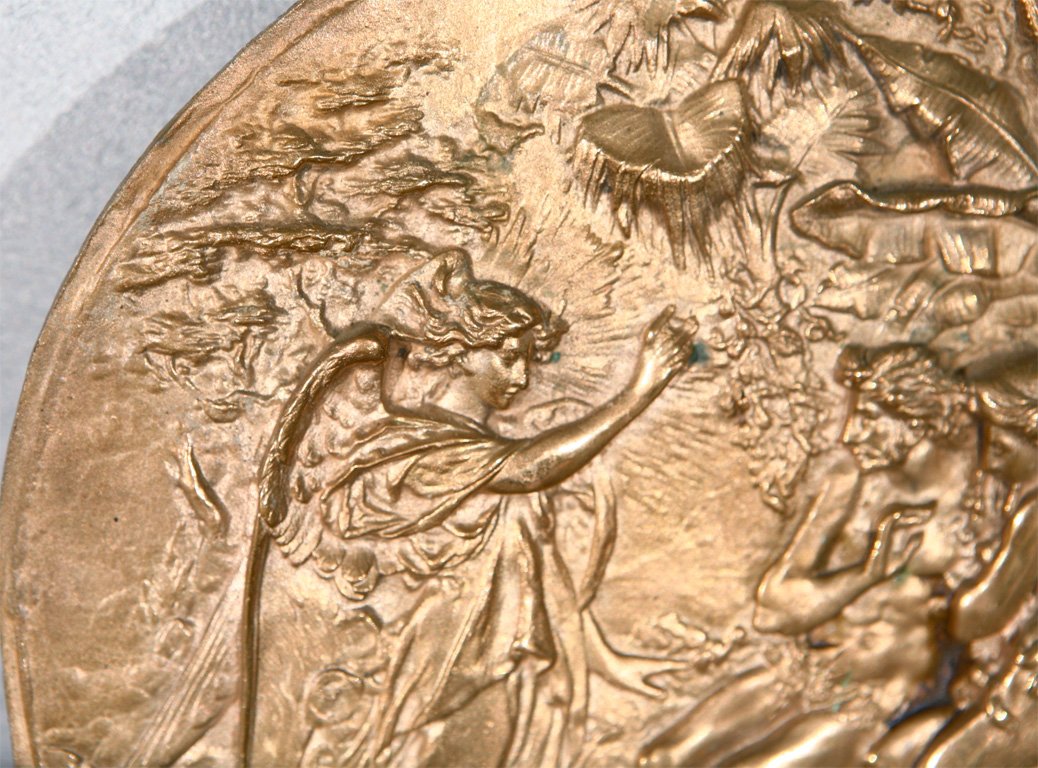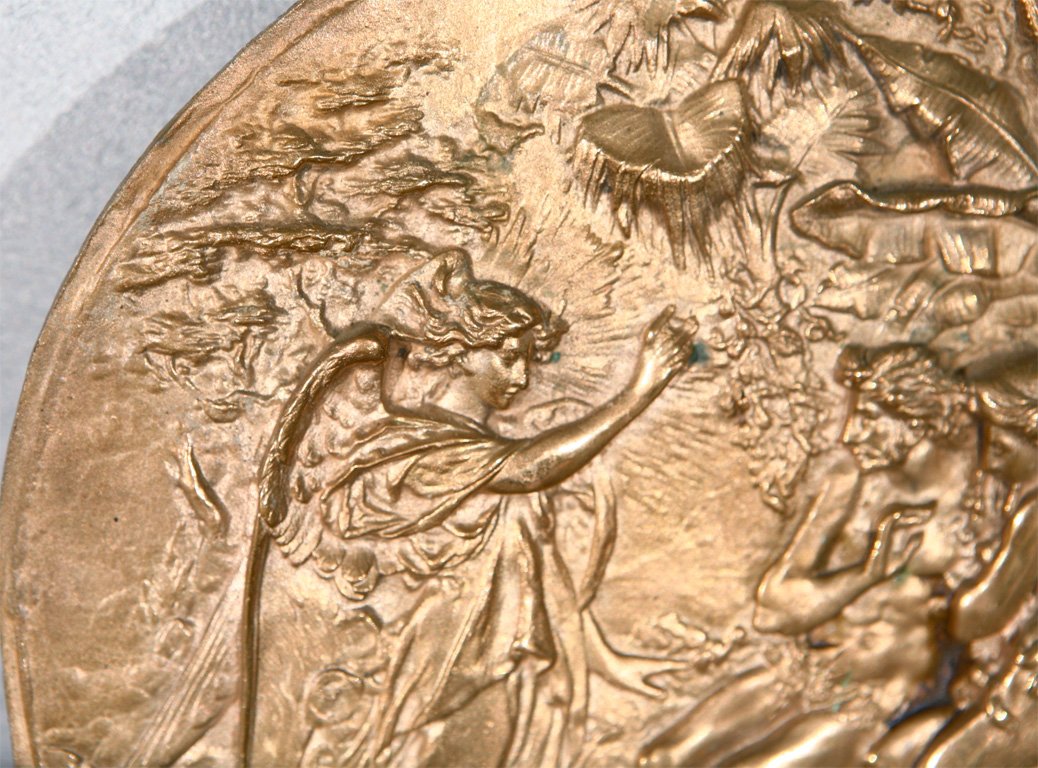 Bronze Plaque with Adam & Eve
A good plaque, in bronze, thought to be American and circa 1900. Adam and Eve are portrayed receiving guidance in the garden of Eden. The piece is cast in high relief with rich detail.
United States, circa early 1900's
9.25" D
Materials and Techniques: Bronze
Condition: Excellent. Usual signs indicating age and wear normal for an older item including minor; surface oxidization, etc.. Ready for installation and use.
Reference: 6A060802