Carved and Gilded Wall Mirror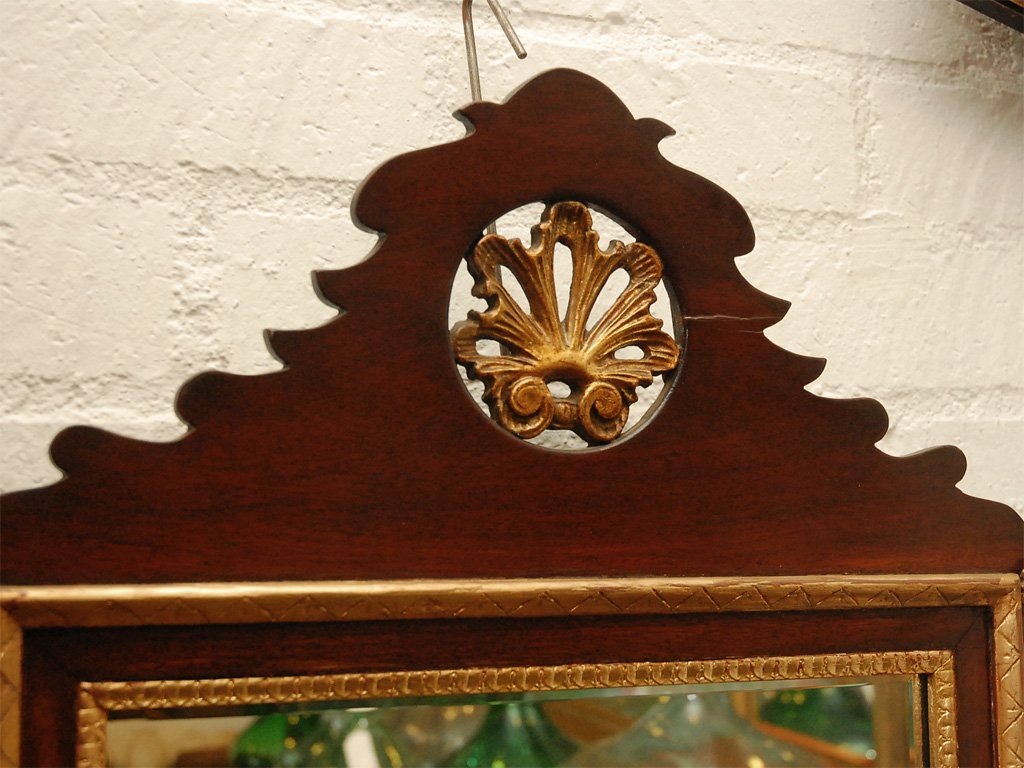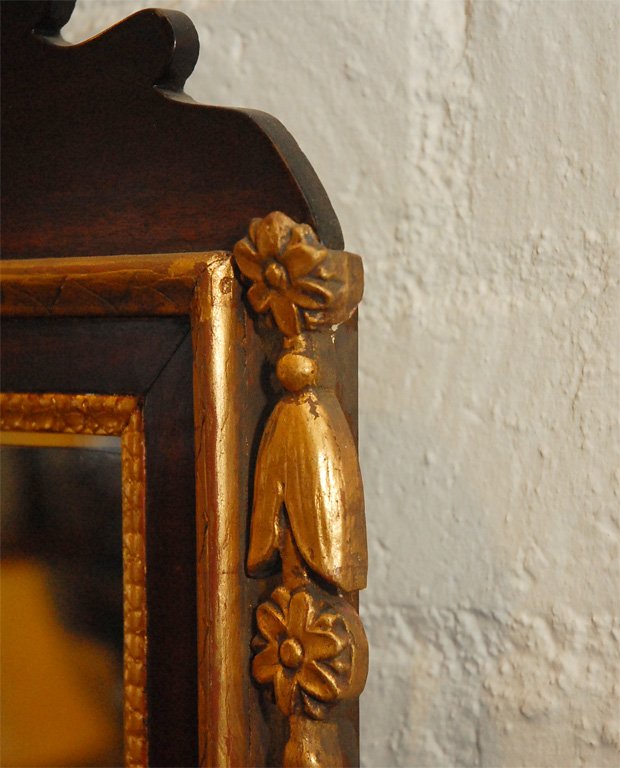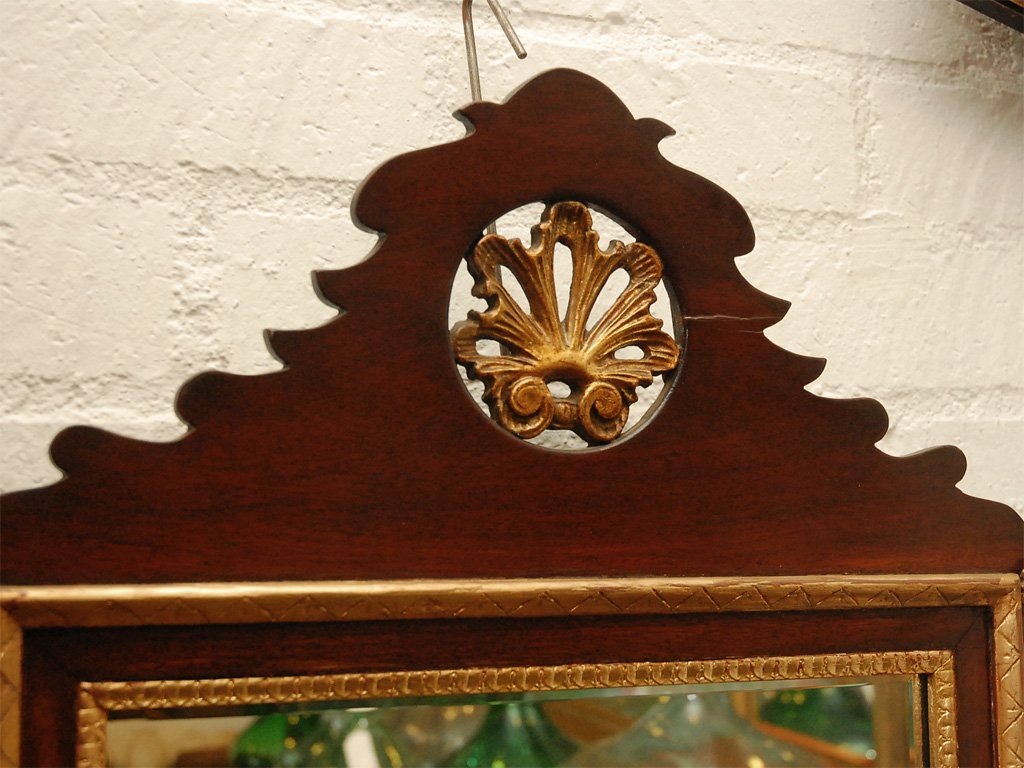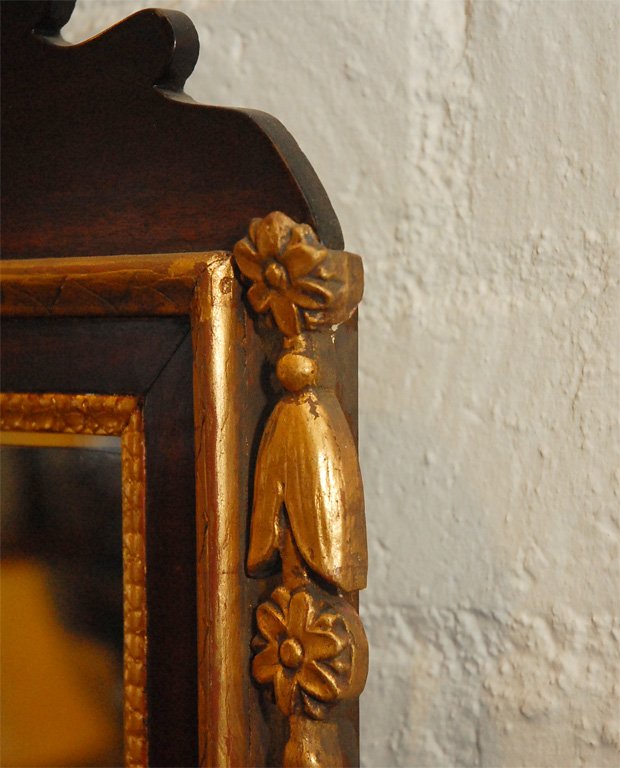 Carved and Gilded Wall Mirror
This mirror is considered to be a 19th century piece made in the Georgian style. The frame shows good surface oxidization on the back and appears to be carved mahogany having gilt elements. Undulating and symmetrical the shape proves to be very pleasing.
United States, circa 19th Century
40" H X 21.5" W X 1.75" D
Materials and Techniques: Mahogany, Gold Leaf, Mirror
Condition: Good. Very good condition. Minor signs of age and wear which may include slight; marking, rubbing, gilt losses, surface oxidization, etc.. Cleaned, ready for installation and use.
Reference: 40803002