Carved Frame with Shell Floral Display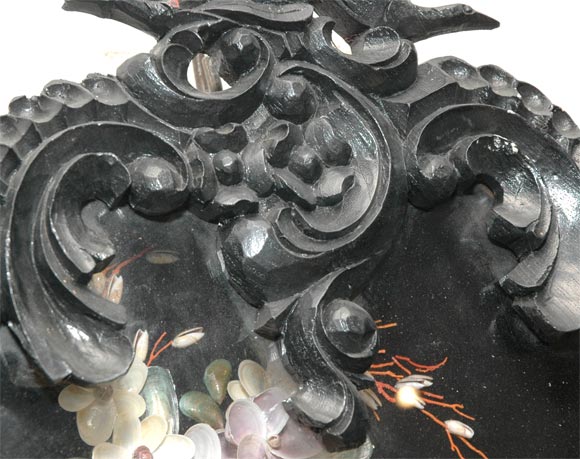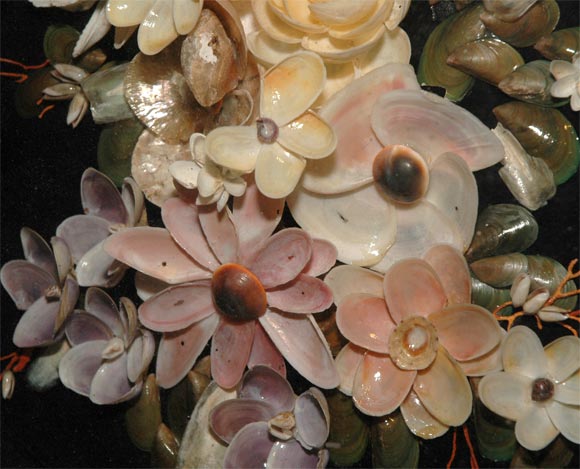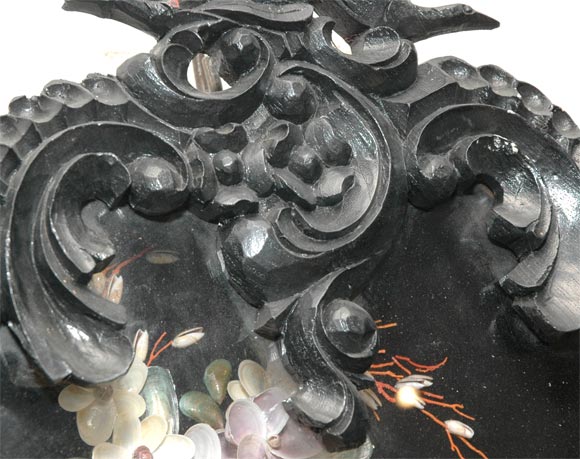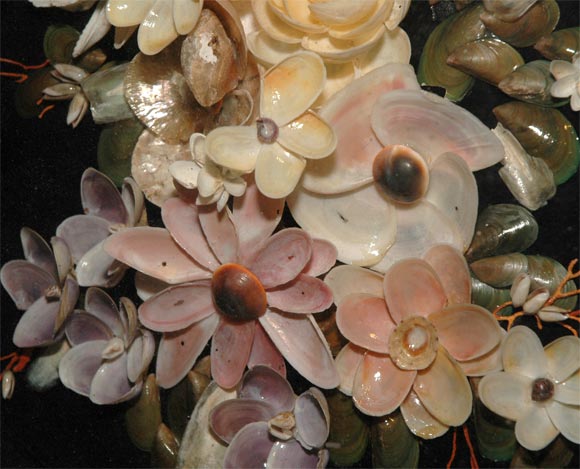 Carved Frame with Shell Floral Display
This heavenly carved and shaped black lacquered frame has birds at the top and various scrolls and pierced carvings. Behind the glass, the interior is also black and has a multitude of various colored shells formed into a bouquet of flowers. An unusual, interesting and attractive item.
Japan, circa 1920
33" H X 15" W X 4" D
Materials and Techniques: Variety of shells. Wire. Wood.
Condition: Good condition. Usual signs indicating age and wear normal for an older item which may include minor; rubbing, marking, distressing, surface oxidization, etc.. Cleaned, refurbished, ready for installation and use.
Reference 6H4204