Colored Dog Print c. 1900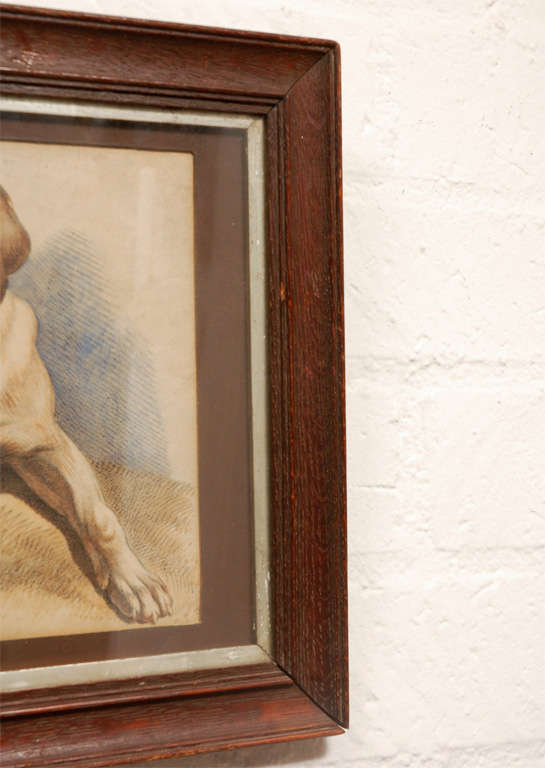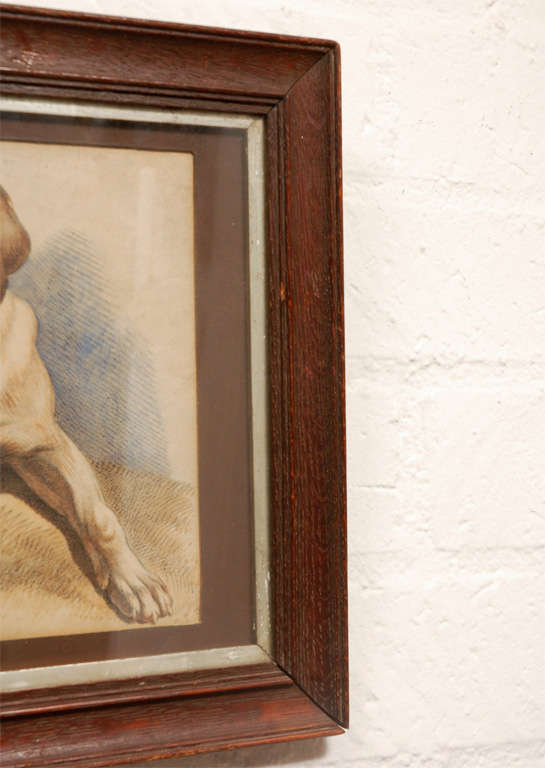 Colored Dog Print c. 1900
This pleasant colorful print of a dog at rest will make a nice addition to a variety of settings.
United States, circa 1900
13" H X 18" W
Materials and Techniques: Hand Colored Print on paper, Molded oak frame with silver gilt inner frame. Matting, glass and hanging elements.
Condition: Good. very minor rubbing and surface oxidization for an item of this age.
Reference: CONGP002