Crown of Thorns Frame with Mirror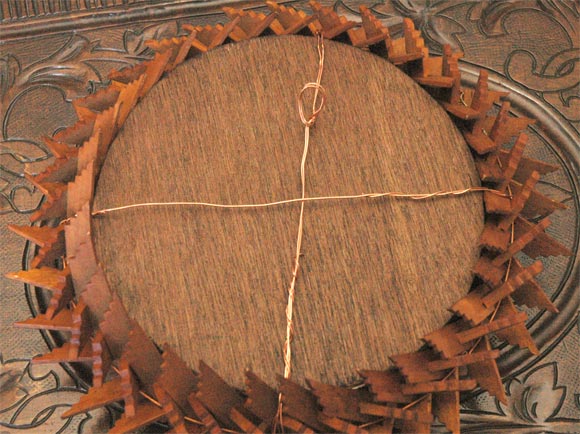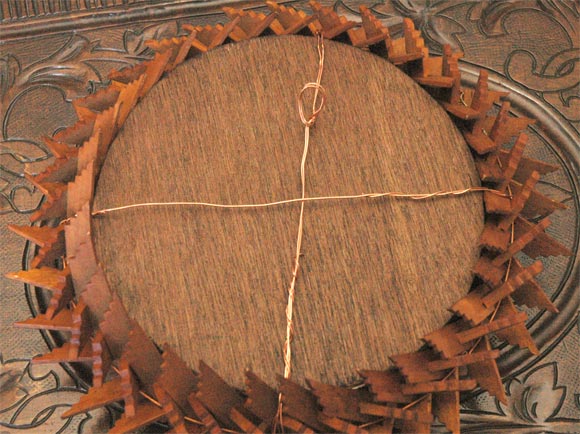 Crown of Thorns Frame with Mirror
Believed to have been made just prior to WWII and as a later example this frame shows traditional folk art elements. The frame is well crafted and intricately designed which aids in making this an attractive & decorative mirror.
United States, circa 1930's
10" D X 2.5"
Mirror 7" D
Materials and Techniques: Wood, Mirror
Condition: Good condition. New mirror, backing and wire.
Reference: B0129001