Deco Electric Wall Clock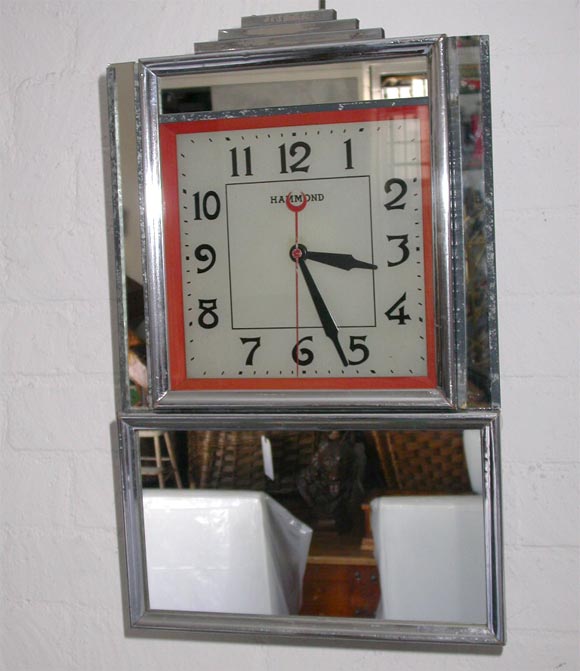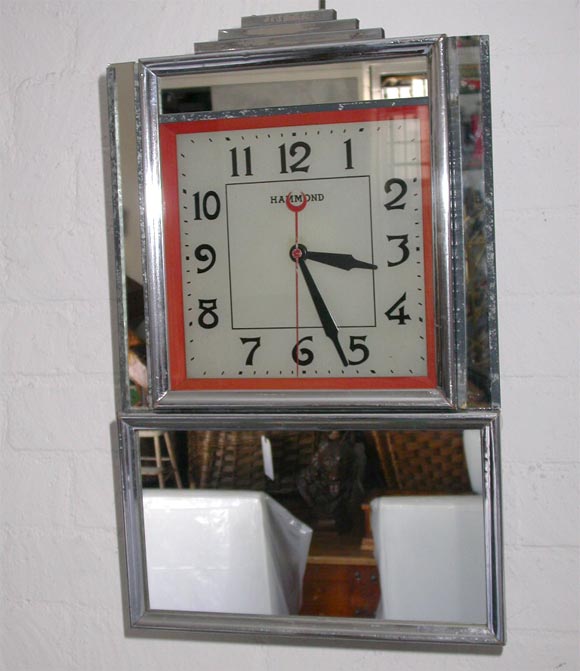 Deco Electric Wall Clock
This electric wall clock has a sweep second hand and the word "Hammond" on the dial which is lighted from a bulb inside the clock case. A nice clock well suited for home or office. This clock has plated metal formed over wood molding. The metal case has a galvanized metal frame with side, top and a central mirror at the bottom. The clock has Electric movement with Electrical cord & plug.
United States, circa 1930's
26.38" H X 16.88" W X6" D
Materials and Techniques:
Plated metal formed over wood molding. Metal case. Galvanized metal frame to side mirrors. Glass. Painted wood. Electric movement. Light switch. Air vents to case. Central, top & side mirrors. Electrical cord & plug. Screws, rivets & brazing used in construction.
Condition: This piece is in good condition showing signs of wear consistent with age and use including: shrinkage, rubbing and surface oxidization. Cleaned, polished, repaired, ready for installation and use. Pieces have hanging elements attached.
Reference: D0905002