Decorative Oval Wall Mirror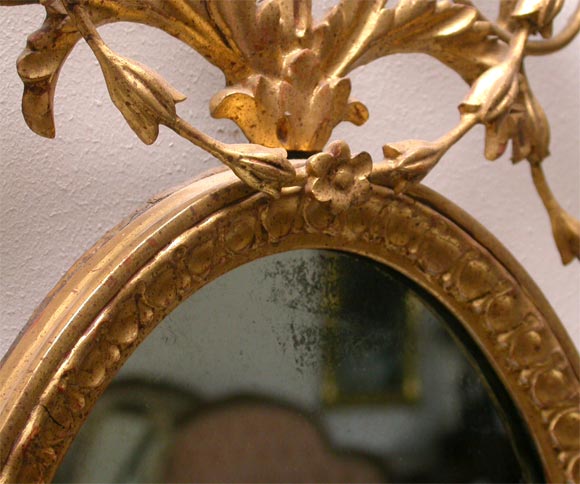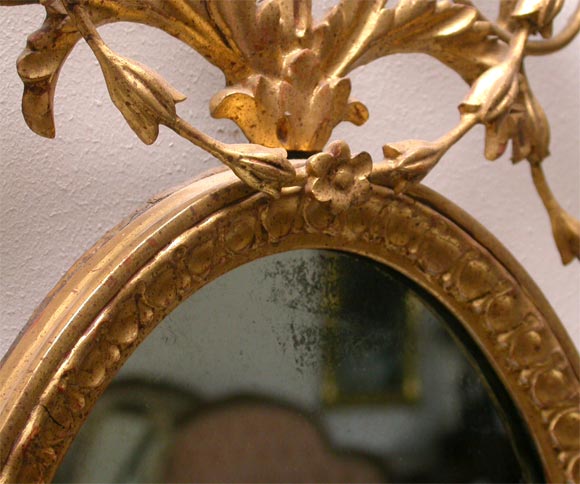 Decorative Oval Wall Mirror
Petite in form but yet bold in size. This wall mirror (thought to be Italian) has a wealth of flowers, leaves, scrolls and pendants all formed and gilded in plaster over sub-surfaces. True the mirror and gilding show their age but the overall impression of grace and harmony is paramount.
Europe, circa 1930's
48" H X 22" W
Materials and Techniques: Mirror, Metal, Wood, Plaster, Gilt
Condition: Mirror is slightly spotted with age. Gilt plaster over metal shows color changes from age. Minor restoration.
Reference: 8060504