Fish Trophy (Plaque) and Certificate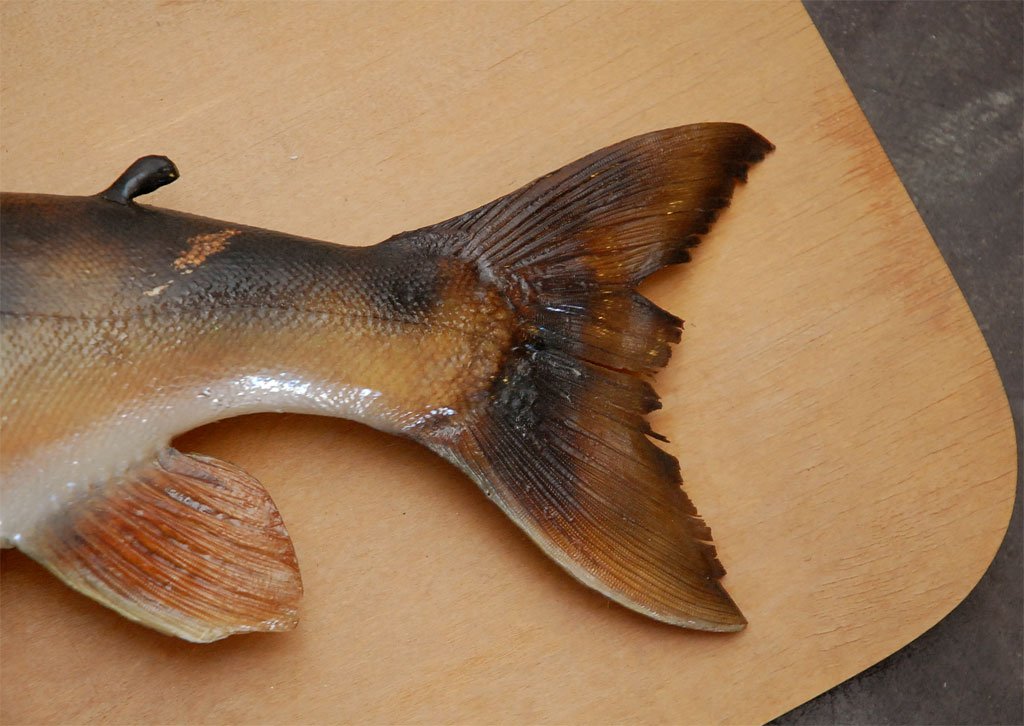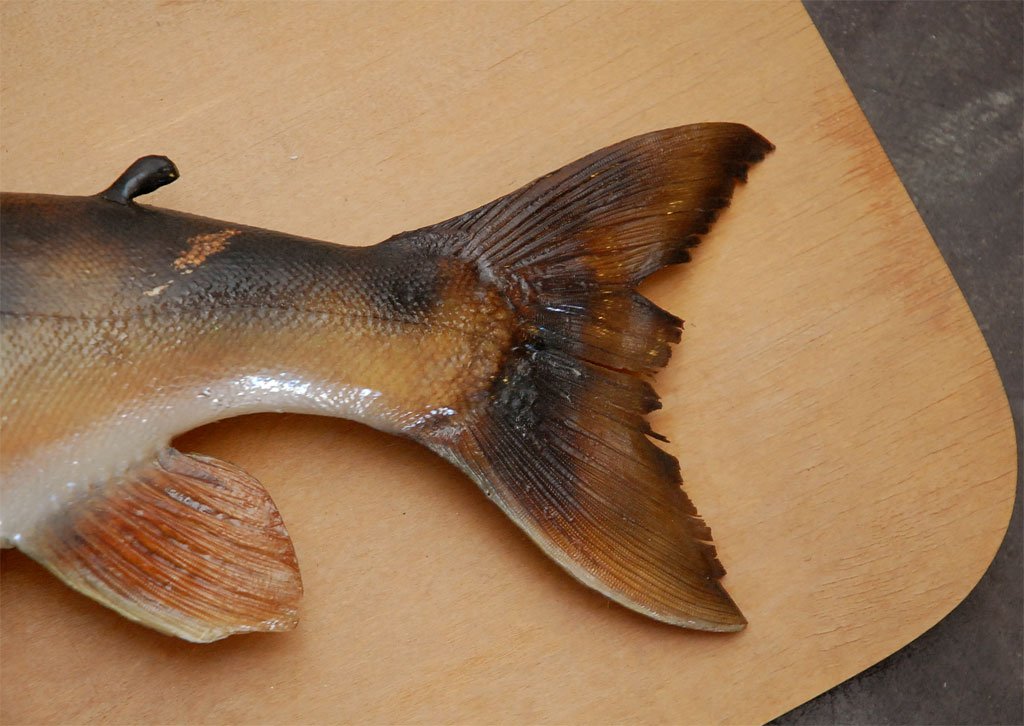 Fish Trophy (Plaque) and Certificate
This trophy is from the "State of Maine, The One That Didn't Get Away Club". This is one of those fishing stories about, "The one that didn't get away". According to the certificate that accompanies this fishing trophy, one, "Alfred G. Anderson of Waterbury, Conn. on May 10 1954 caught a TOGUE, at First Roach Pond, WT 15 LBS 2 OZ, Length 34 INS, and is hereby awarded this Certificate of Merit by the Maine Development Commission. signed Burton M. Cross, Governor of Maine". We believe what we see and are passing this trophy on for safe keeping. Just what one needs in that mountain retreat.
United States, circa 1954
16" H X 36" W X 6" D
Materials and Techniques: Wood frame, Fish, Glass, Paper.
Condition: Good condition. Usual signs of age and wear normal for an older item including; surface oxidization, rubbing, marking, etc. Ready for installation and use.
Reference: B0603040