Large Oval Wall Mirror in Painted Frame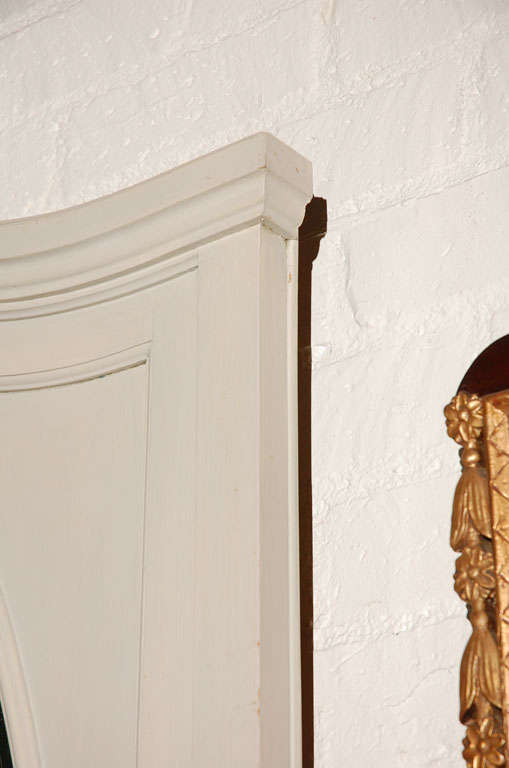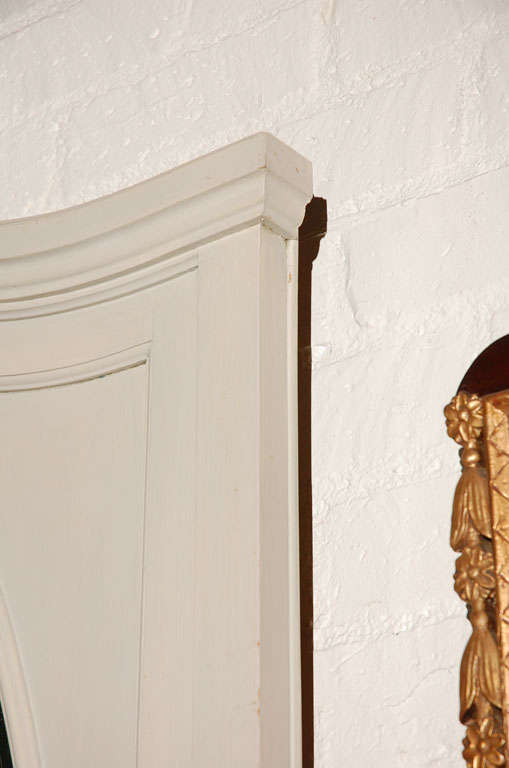 Large Oval Wall Mirror in Painted Frame
A beveled mirror, probably French, circa 1900's, in a large gray painted wood frame. Fogged silvering on the mirror shows age and adds character.
France, circa 1900's
5'8" H X 2'9" W
Mirror Size 20.25" at the widest point
Materials and Techniques: Beveled Mirror, Wood, Paint.
Condition: Good condition. Usual signs indicating and wear normal for an older item which may include various; marking, rubbing, distressing, dents, scratches, flaking paint, surface oxidization, fogged silvering, etc. Cleaned, polished, ready for installation and use.
Reference: DF19