Napoleon Wall Clock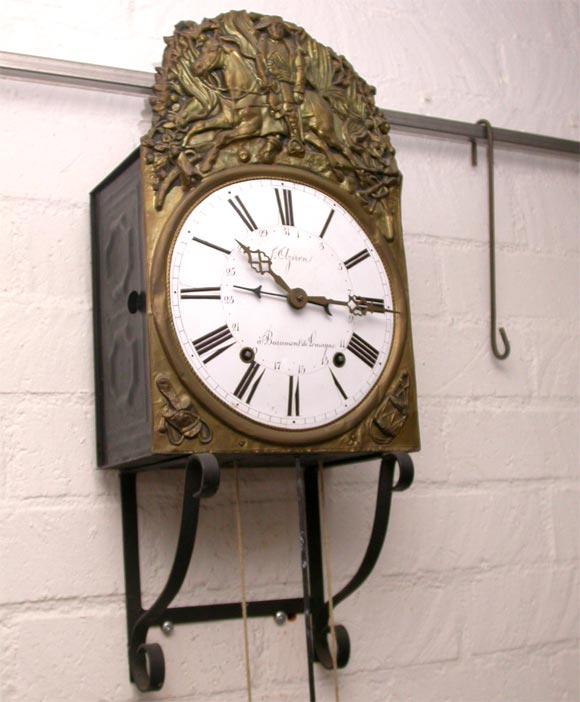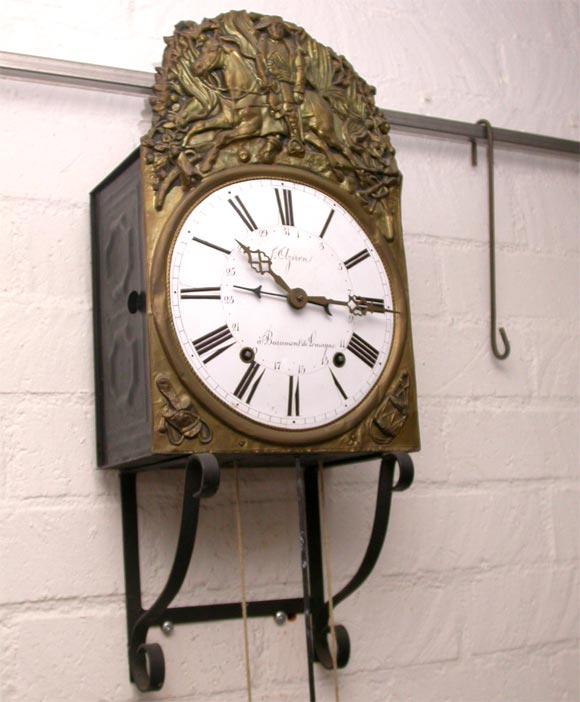 Napoleon Wall Clock
This french wall/bracket clock has Napoleon astride his steed. The clock rests on a later iron bracket (8.5") and is powered by two iron weights. Decorative embossed brass with drums etc. surrounds the porcelain dial showing roman numerals. The clock strikes a bell five minutes before the hour and then repeats on the hour. This clock runs for seven days when rewound. Two pierced brass hands indicate the hour and minute, a further hand indicates the day of the month. There are hinged access points on two sides. The dial is signed as indicated in the pictures.
France, circa 1830's
56"H X 11" W X 7 "D
Materials and Techniques: Embossed brass. Pressed metal. Porcelain Dial. Cast iron weights. Brass & metal pendulum. Brass and Metal clock works, screws, etc.
Condition: Good
Reference: 3CH457