Wall Clock with Bird and Floral Decoration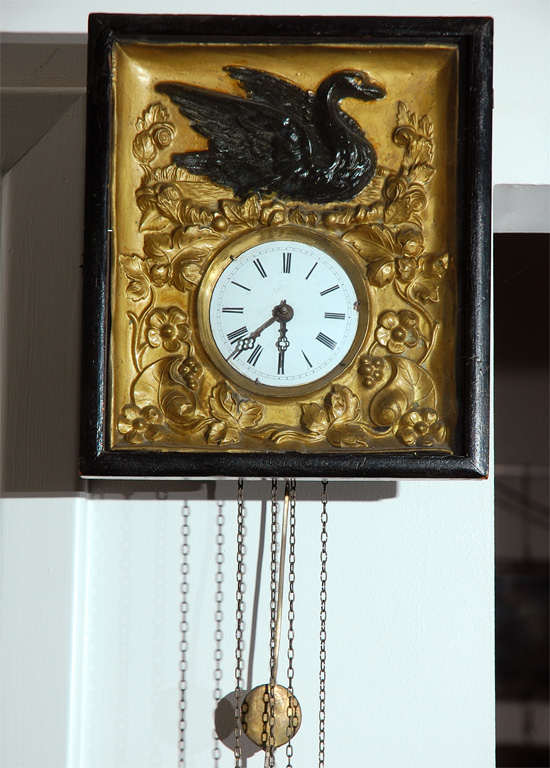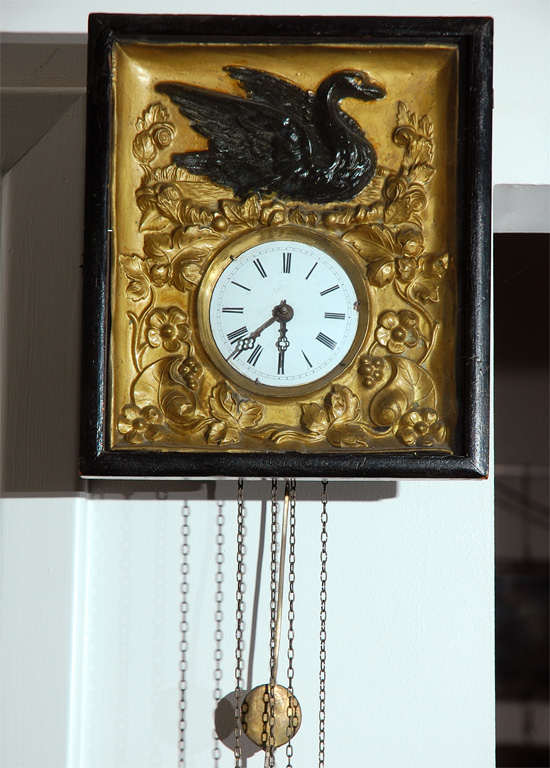 Wall Clock with Bird and Floral Decoration
An attractive wall clock from Germany or central Europe, circa 1880's, having an enameled dial which is set into an embossed face plate. A game bird is picked out in black and sits atop flora and fauna which surrounds the clock. The clock has a visible pendulum and two weights on chains which give the clock power for the time and strike movement. A nice period piece that will add interest to your setting.
Germany, circa 19th Century
11.25" H X 9.75" W X 5.25 "D
Materials and Techniques: Brass, wood, porcelain, glass, metal pendulum, chain
Condition: Good condition. Usual signs indicating age and wear normal for an older item including minor; shrinkage, marking, rubbing, surface oxidization and etc.. Runs well, keeps good time. Ready for installation and use.
Reference: 3CH379