Antique English Shell Decorated Box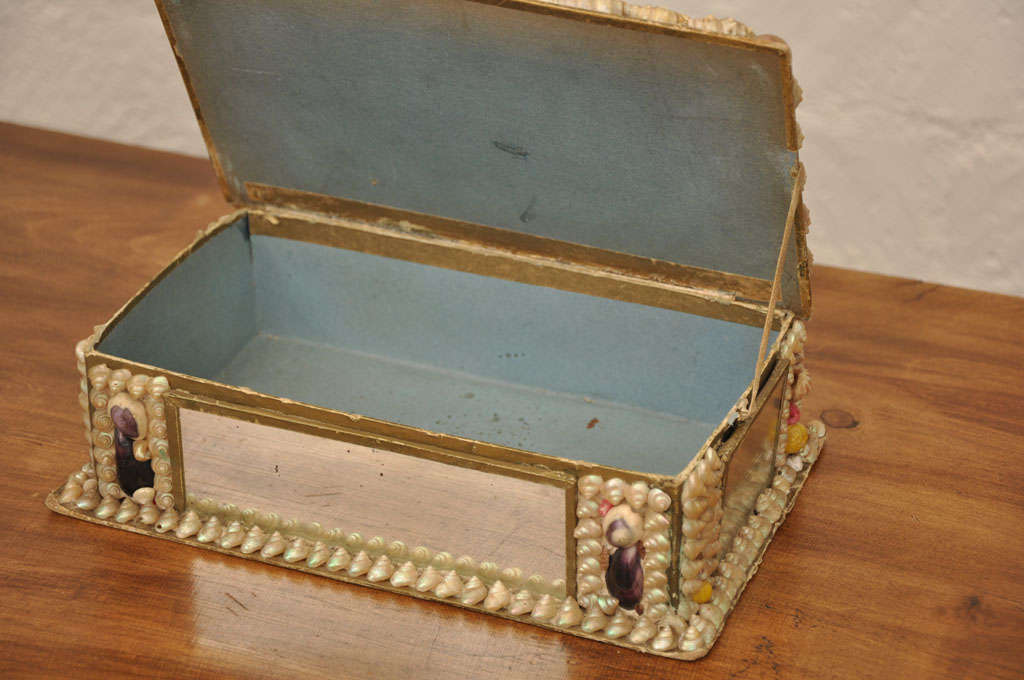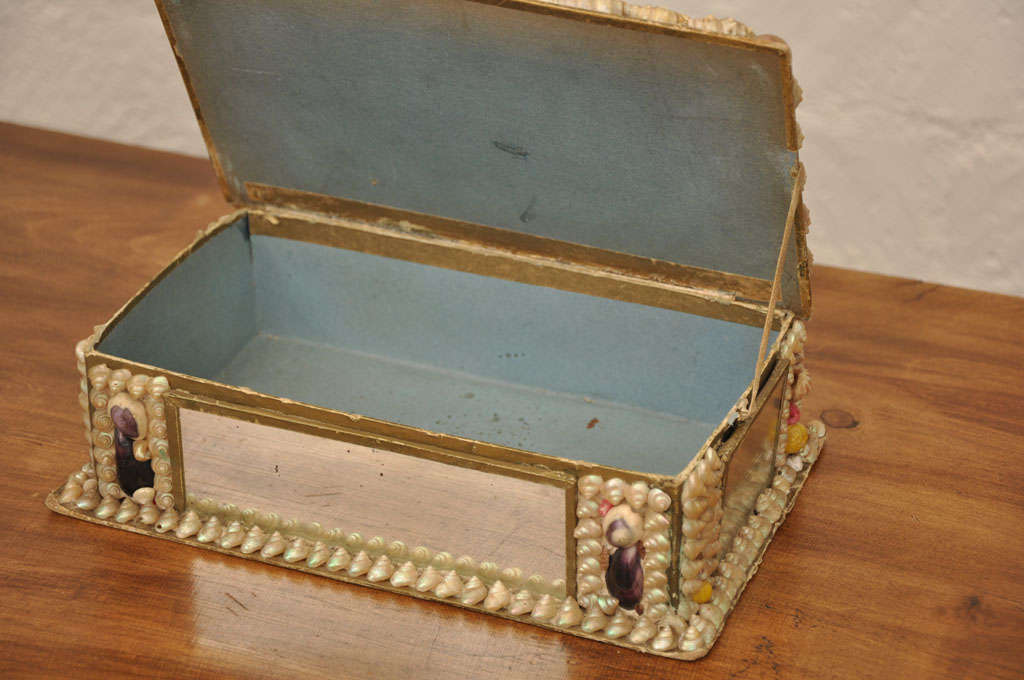 Antique English Shell Decorated Box
This English box has applied shell and mirror decorative elements. At one time it was "A Present From Hayling Island" which is on the south coast of Hampshire near South Hampton.
England, circa 1880's
4.5" H X 10.25" W X6.25" D
Materials and Techniques: Shells, Mirror, Paper, Ribbon
Condition: Good.
Reference:E0607001