American Oak "Syracuse" Cabinet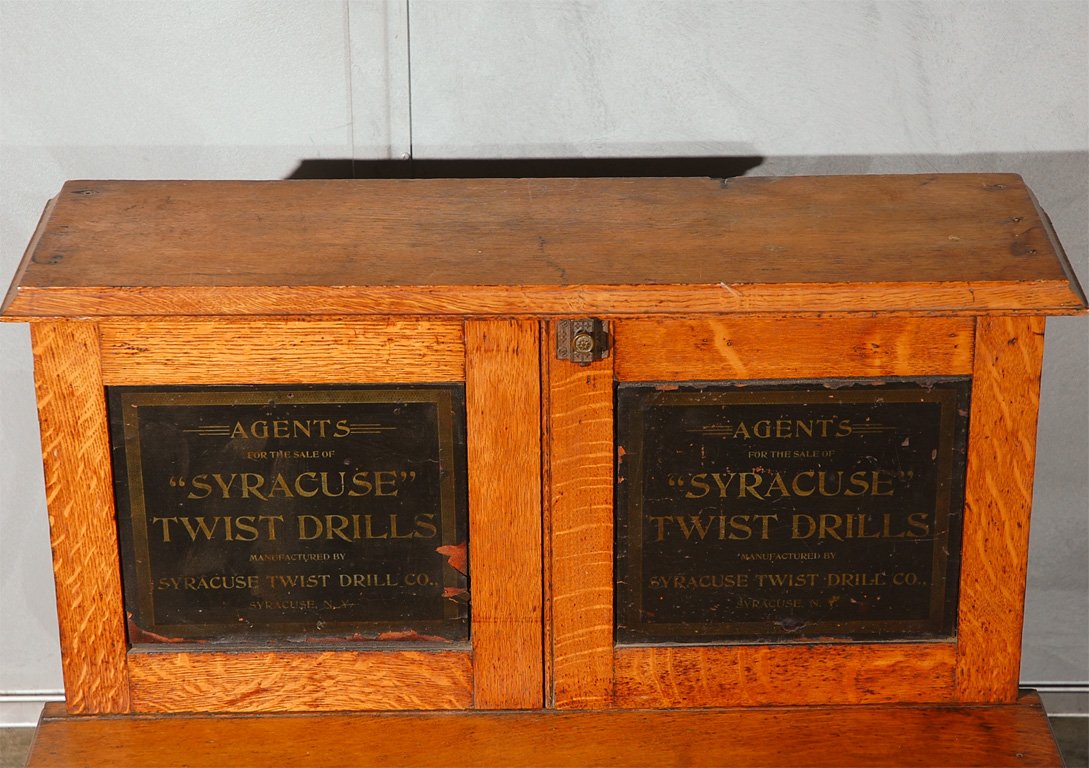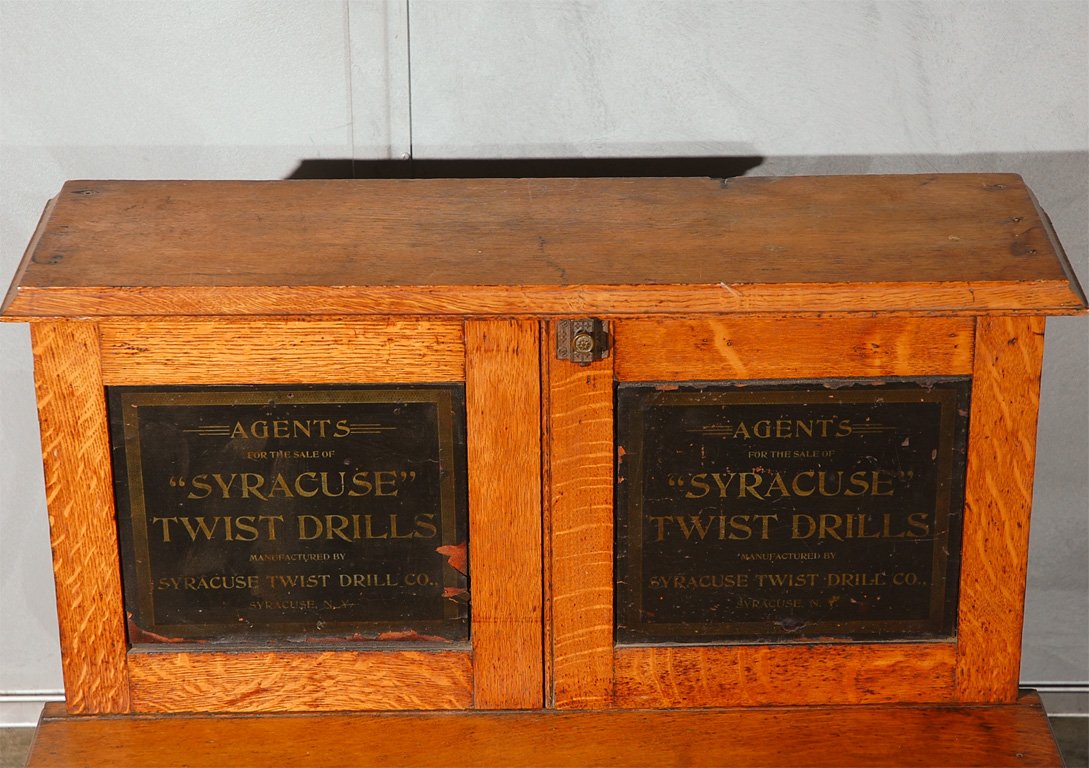 American Oak "Syracuse" Cabinet
This American oak Syracuse cabinet, circa 1880, will add interest to any setting. The size is just right to fit a number of places and the cabinet would be accommodating to a collector.
United States, Late 19th Century
27" H X 29" W X 12.5" D
Materials and Techniques: Oak, Metal
Condition: Good condition. Usual signs indicating age and wear normal for an older item including minor; shrinkage, marking, rubbing, dings, surface oxidization, etc.. Cleaned, polished, ready for installation and use. Paper trade signs and trays are worn.
Reference: 380905016