19th c. Louis XV Style Grey Painted Table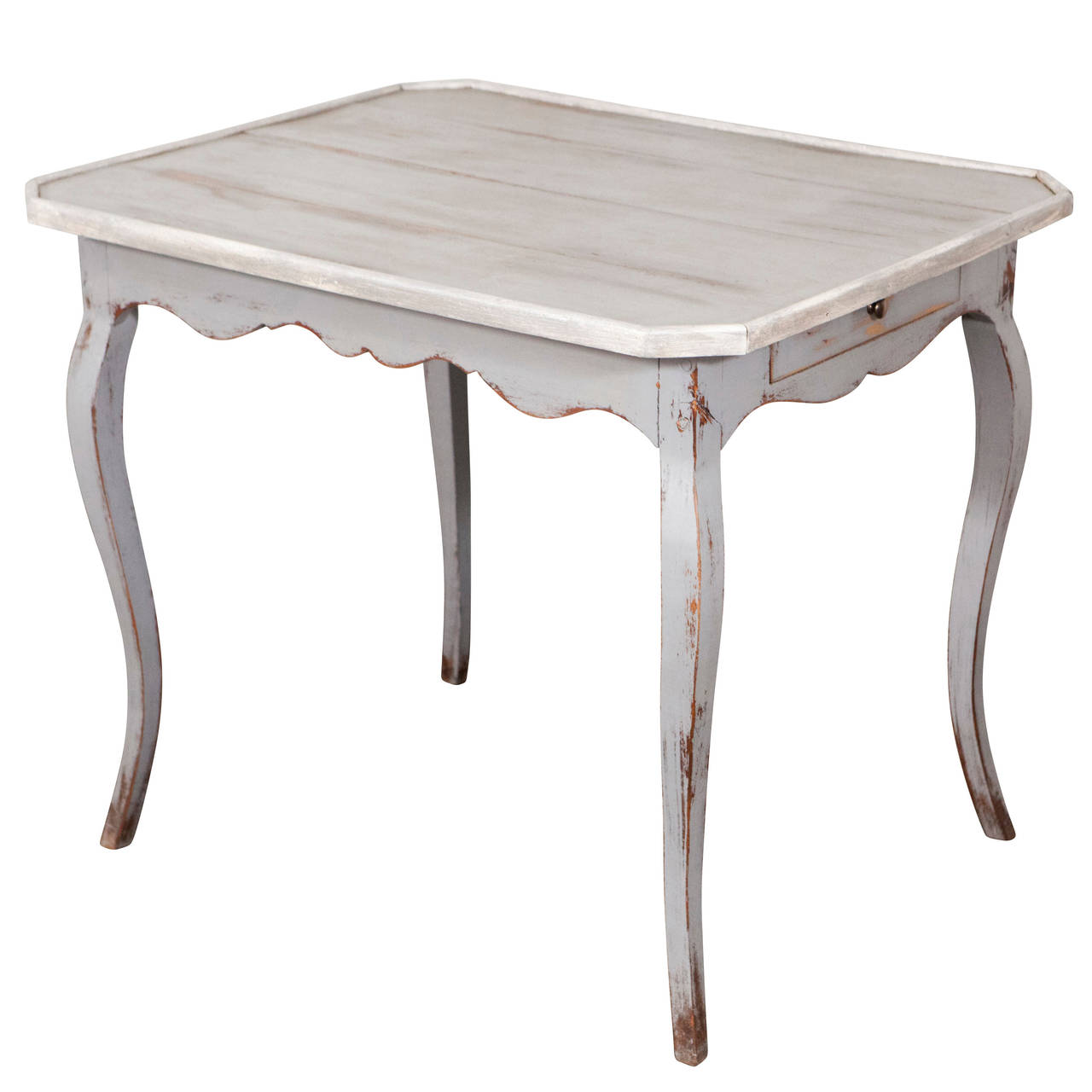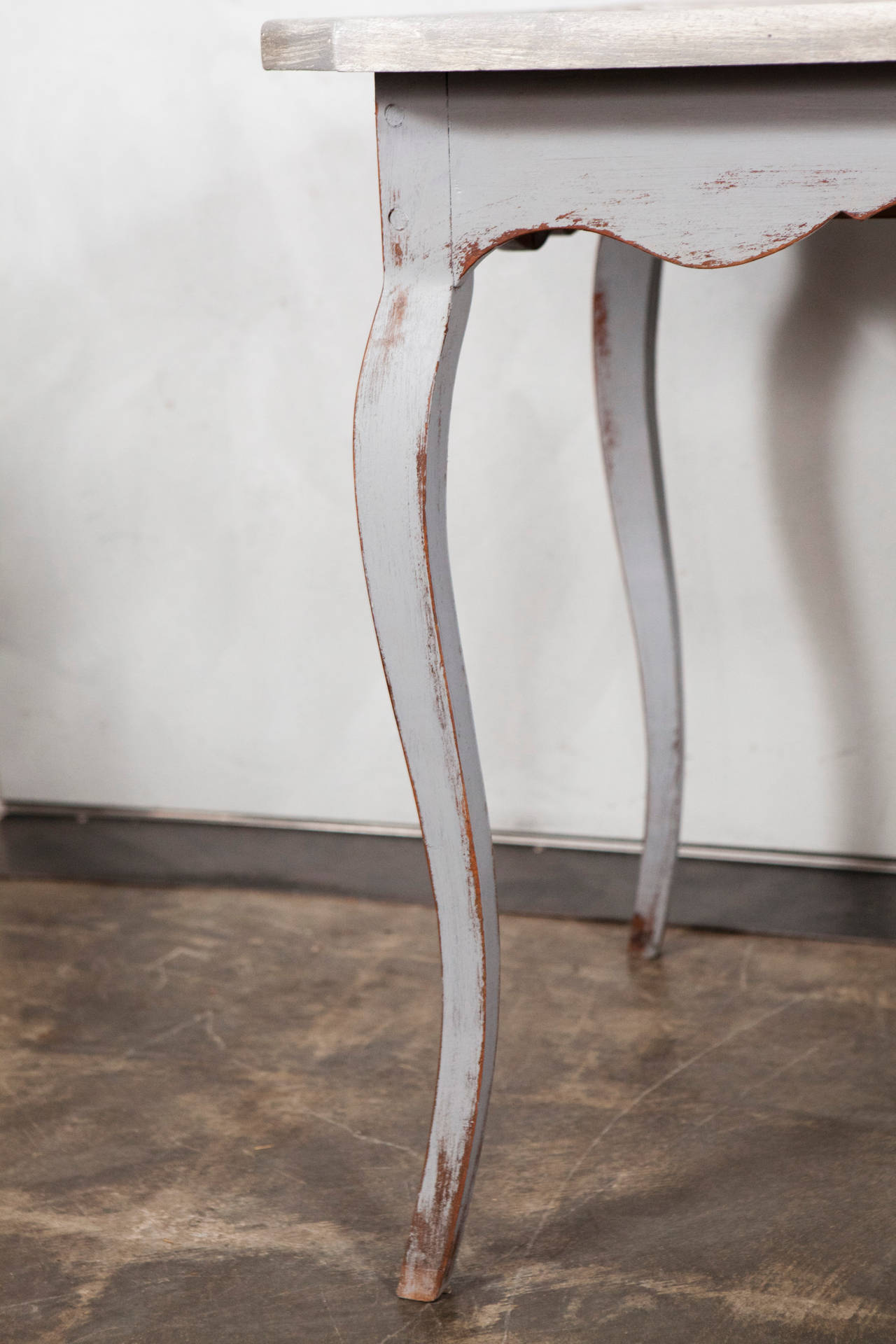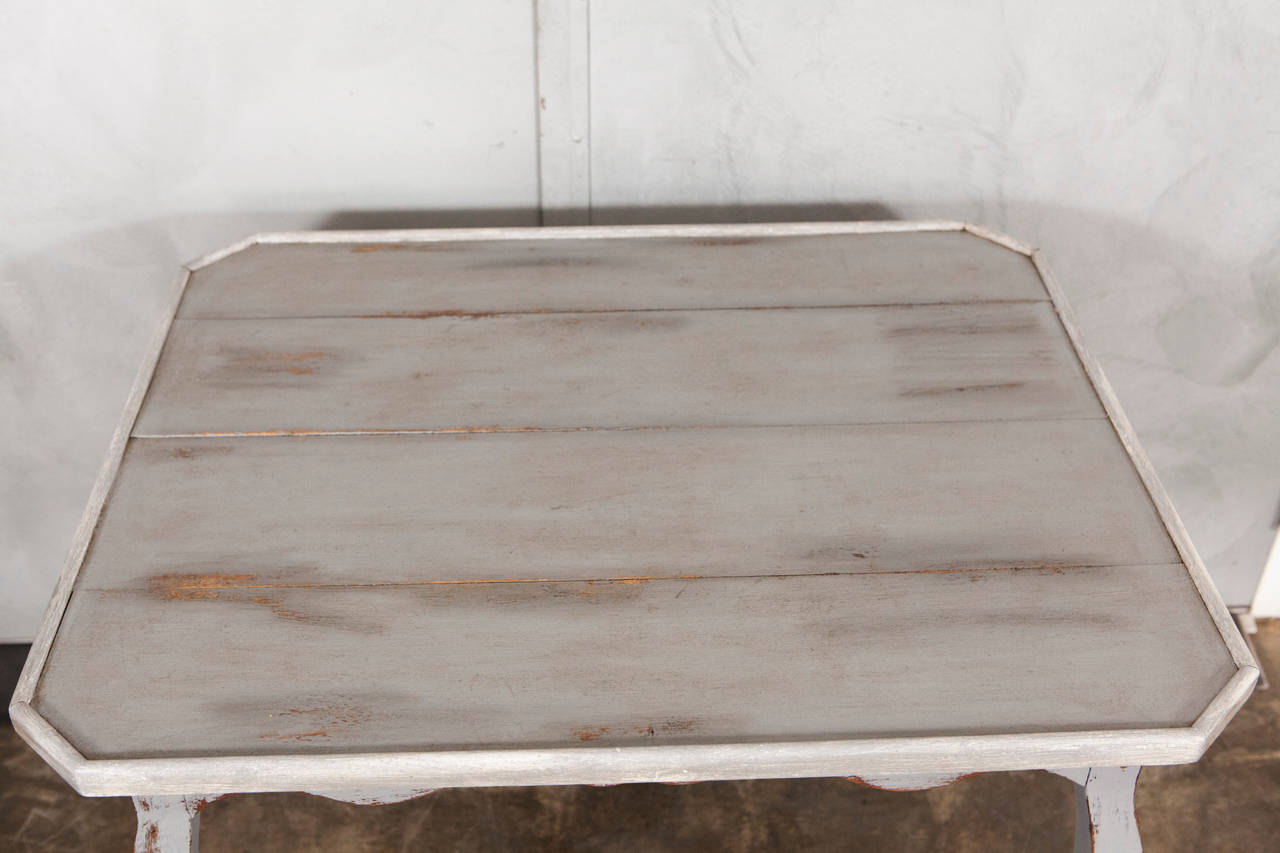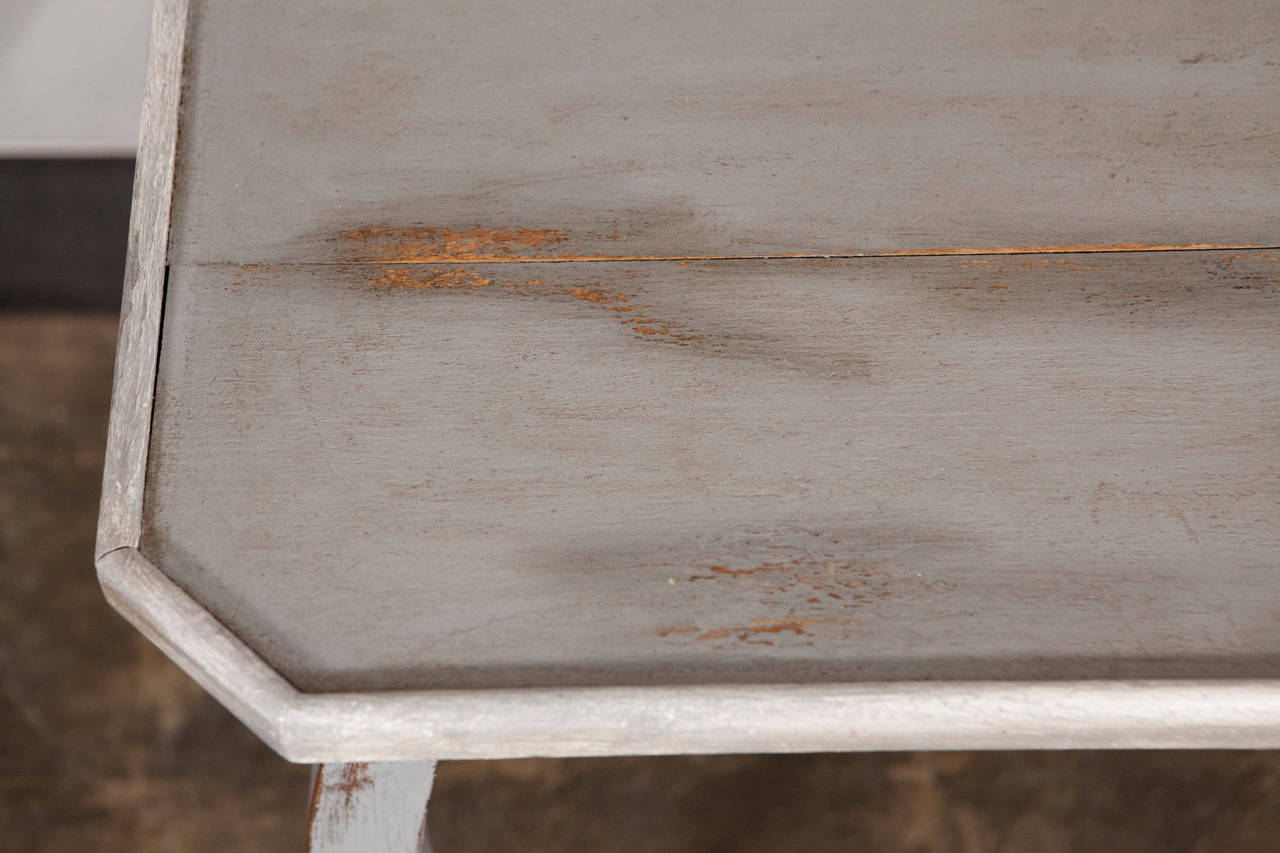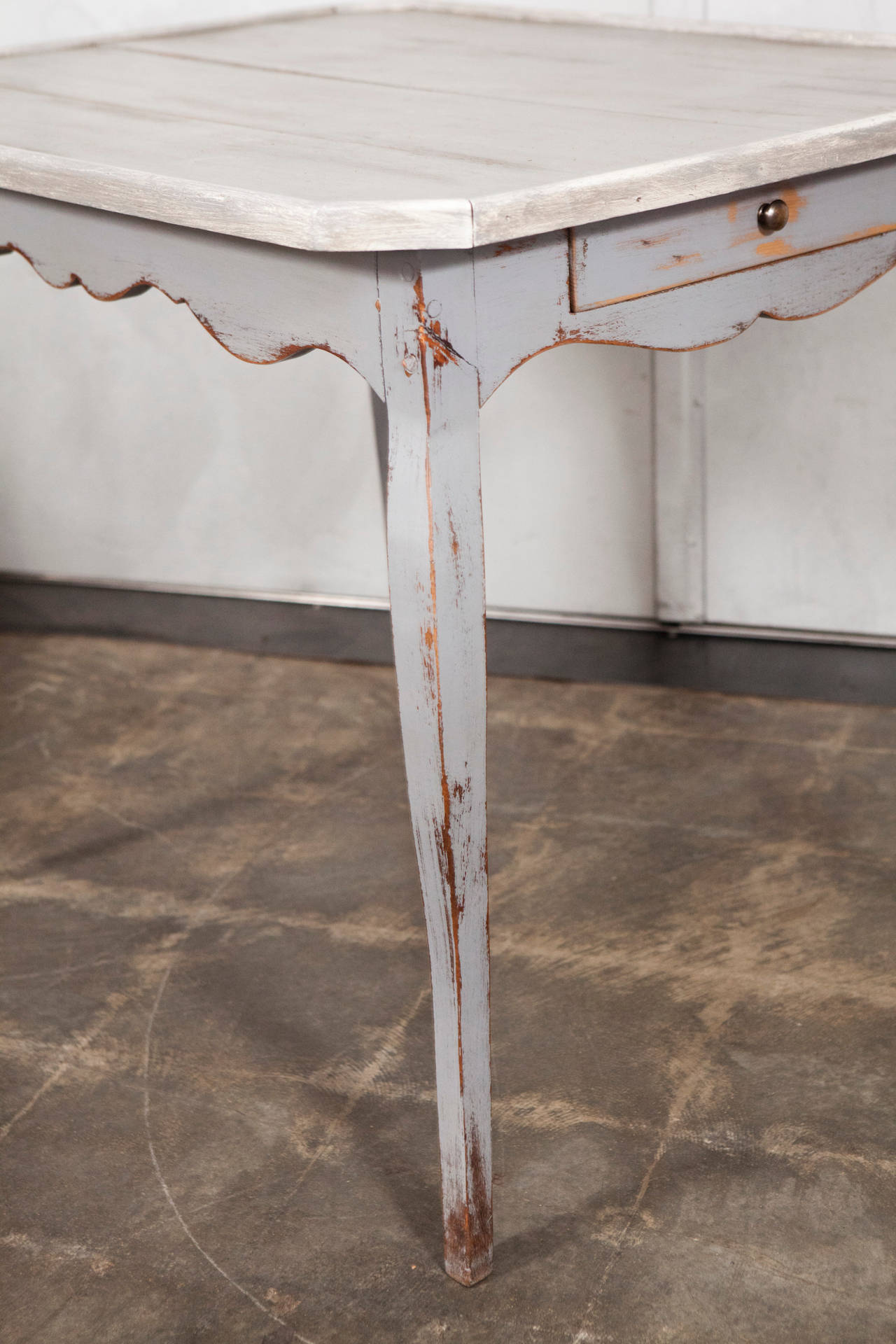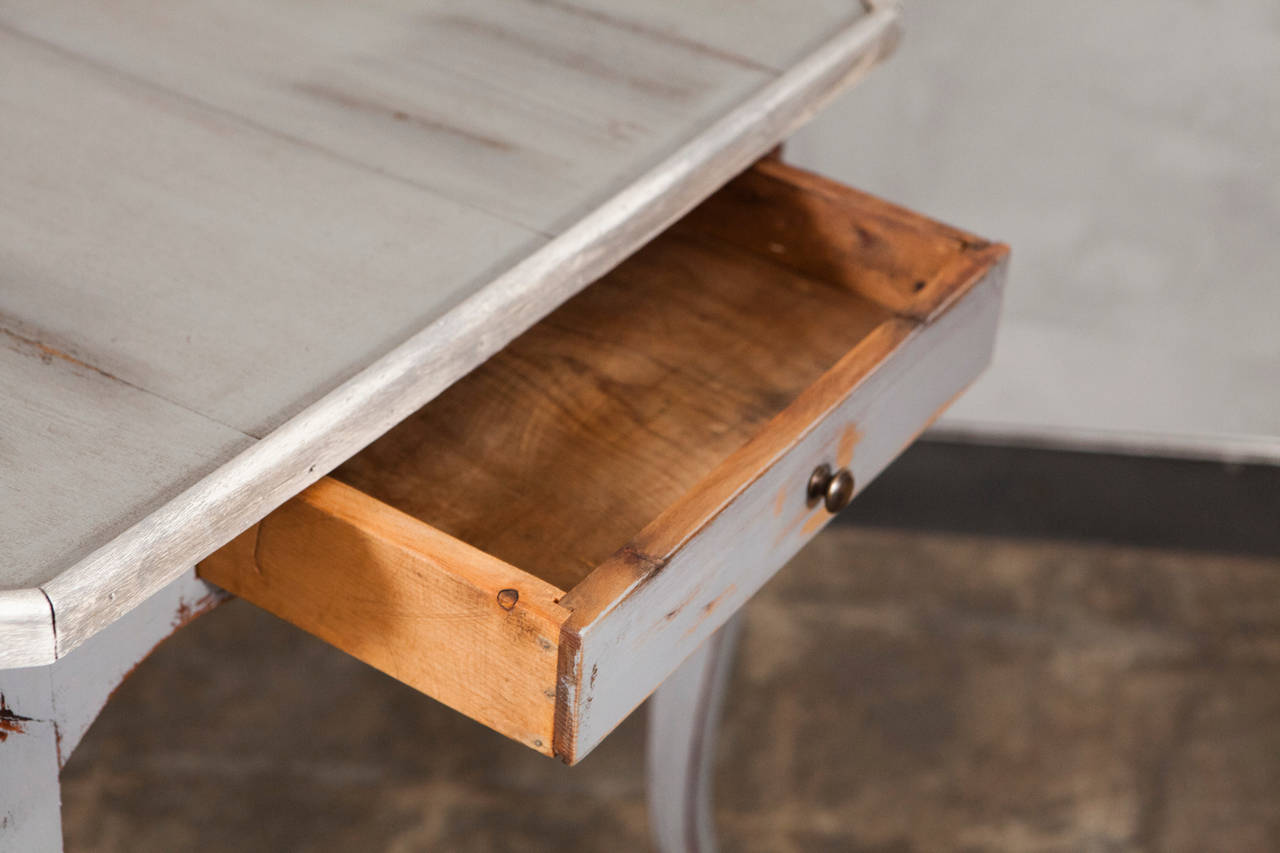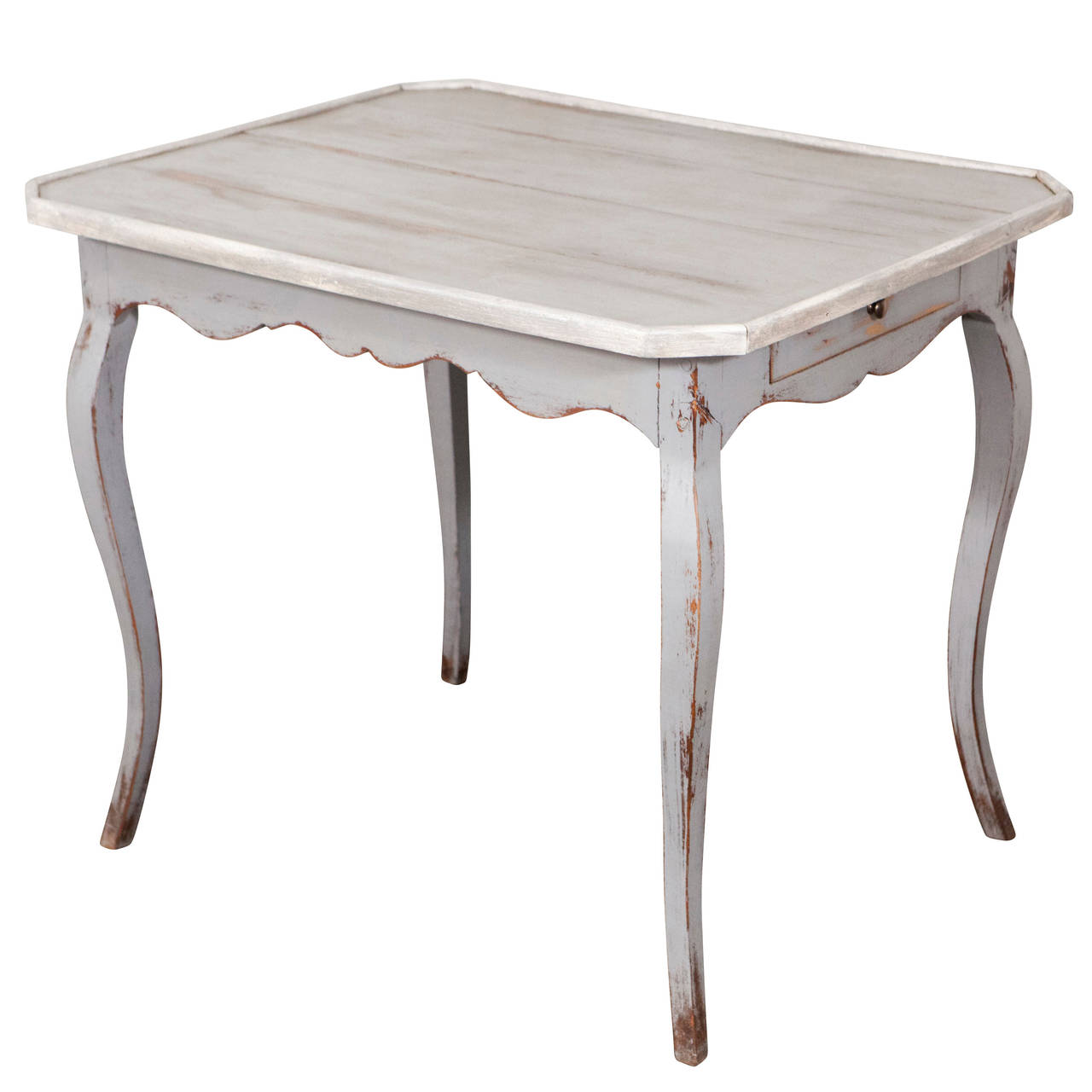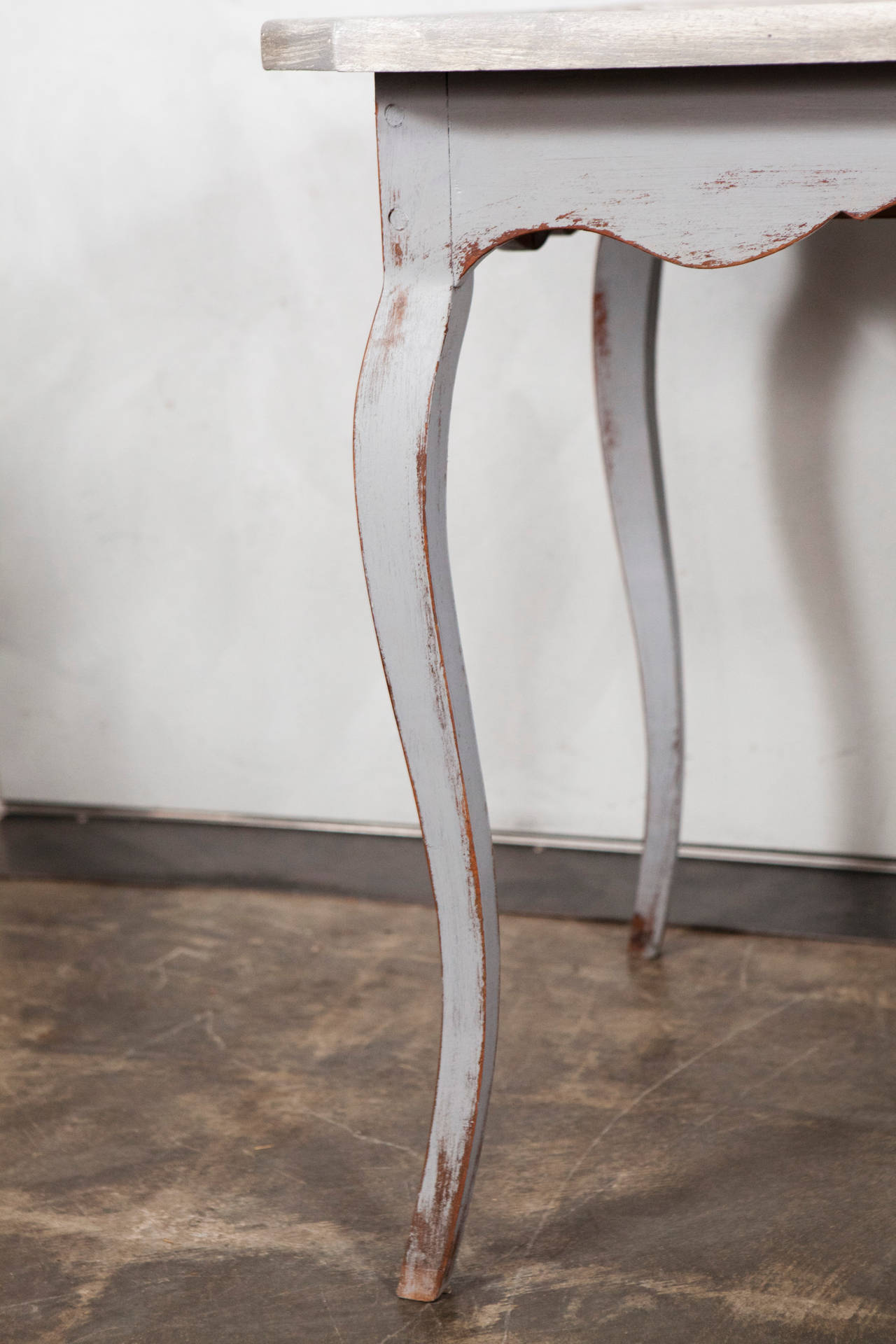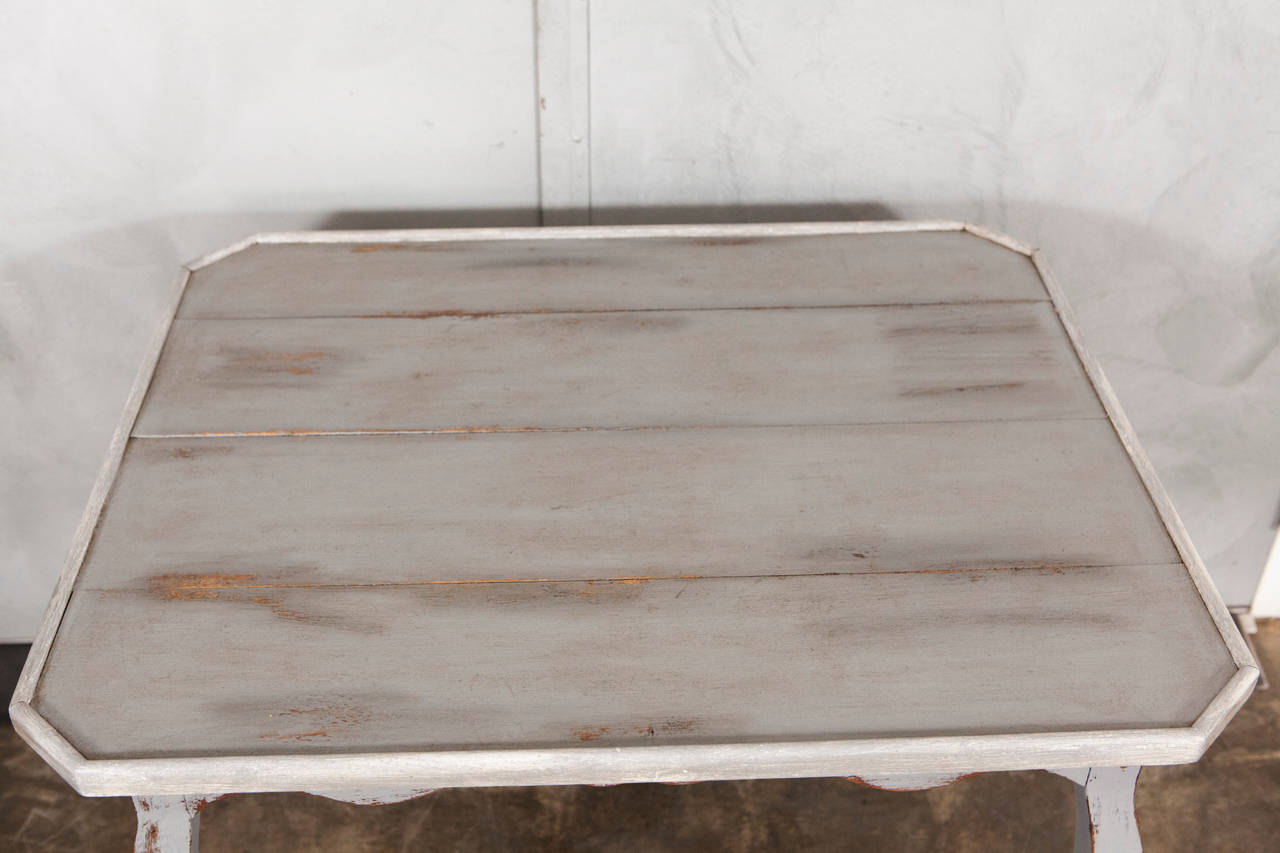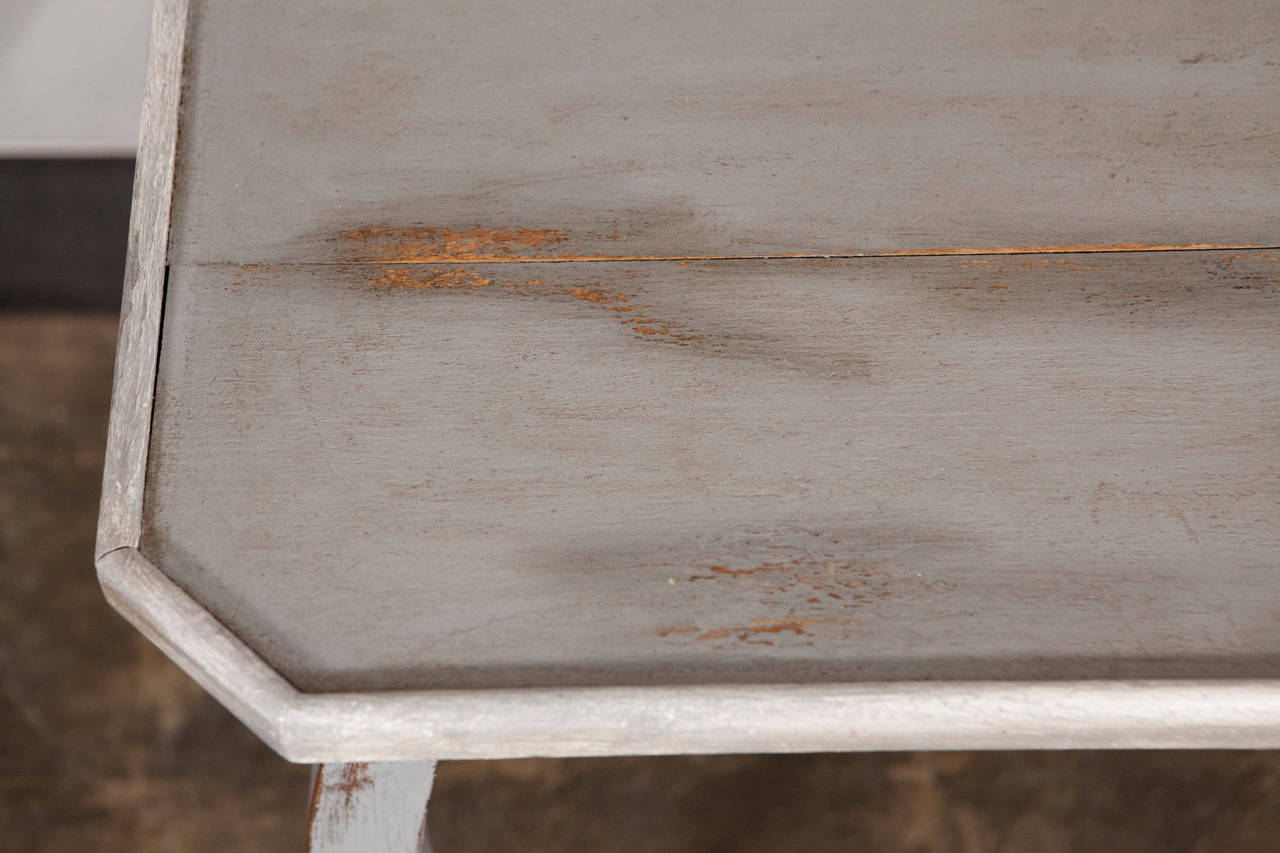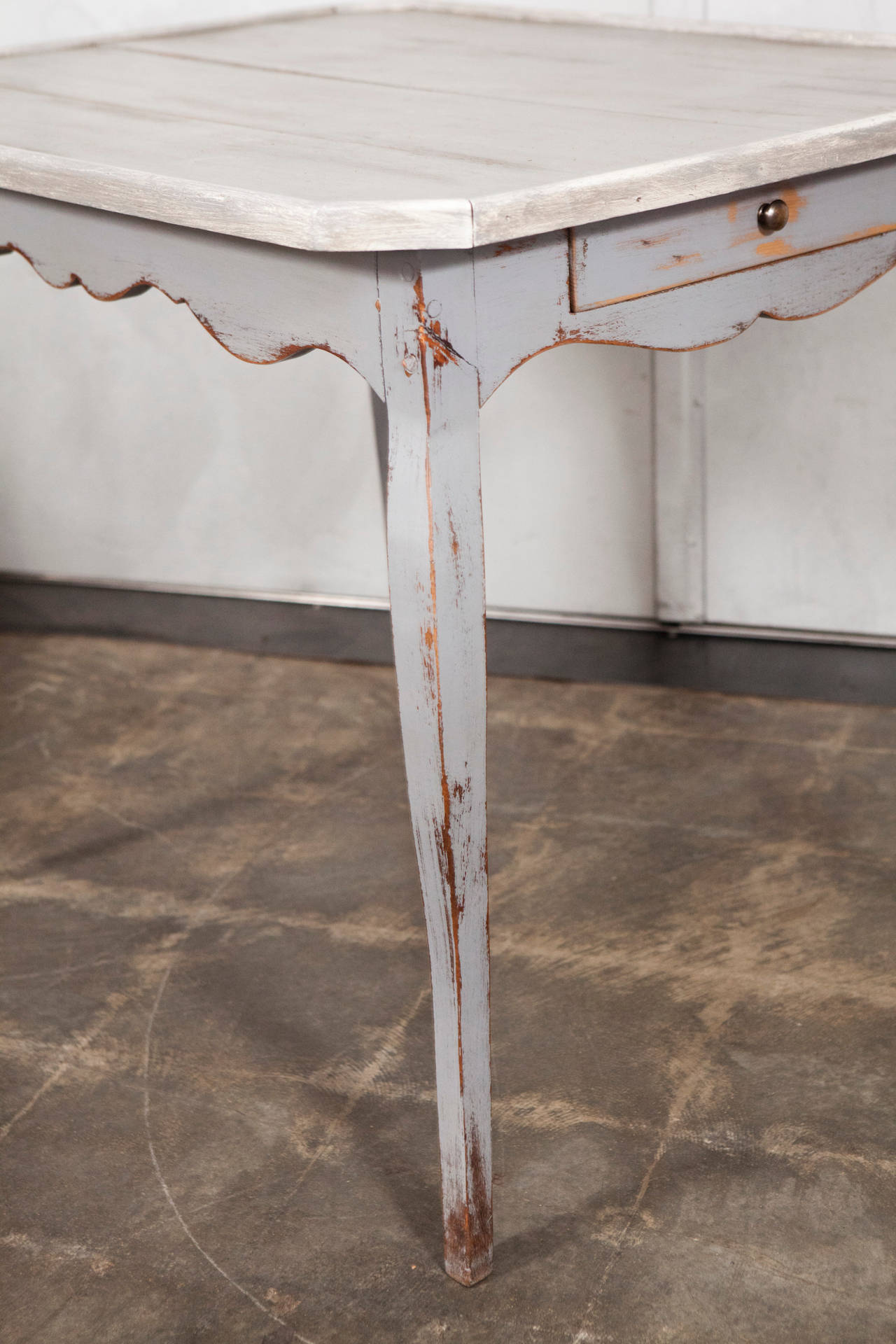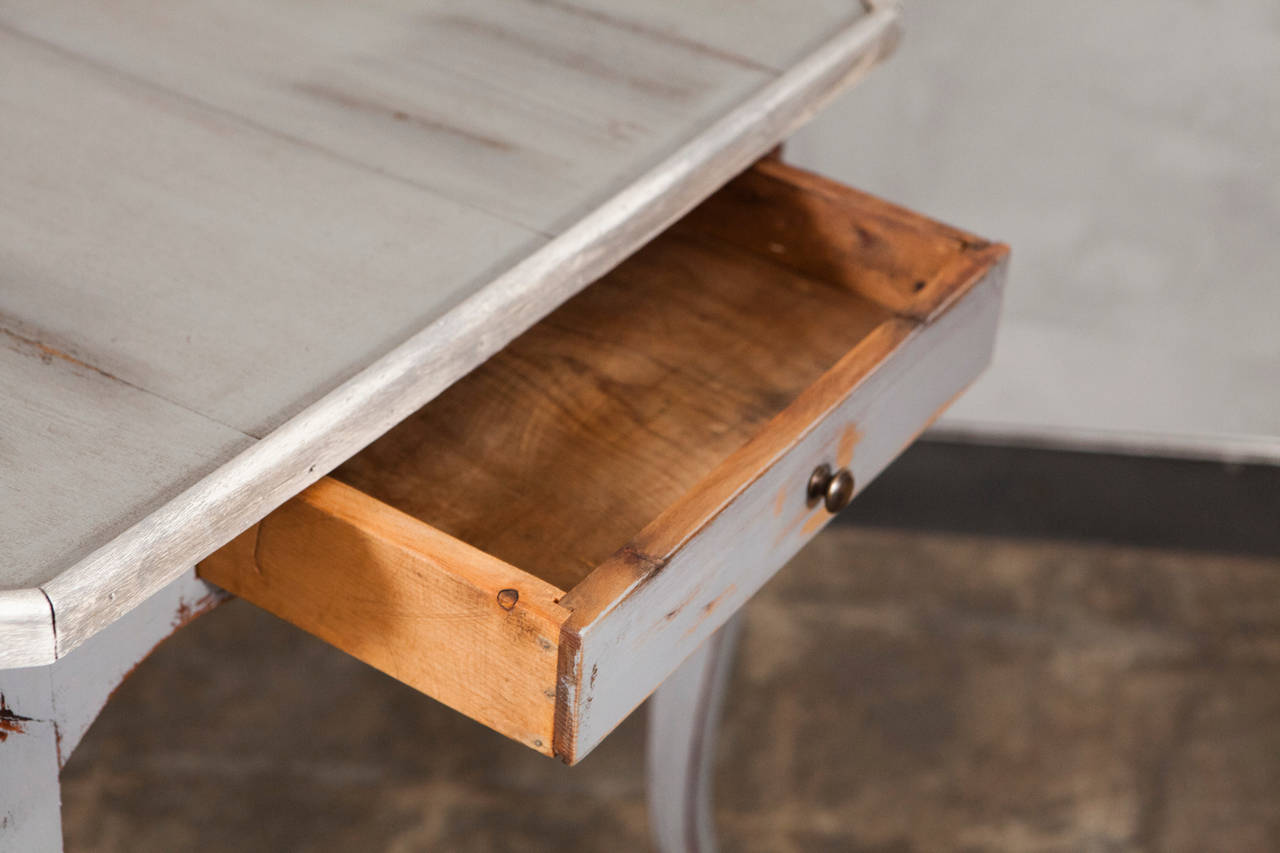 19th c. Louis XV Style Grey Painted Table
This Louis XV style grey painted table with one drawer and a shaped skirt has an edged top and curved tapered legs. The light grey paint has a worn finish that gives this formal design a more rugged look.
France, circa 1880's
Measurements: 27" H X 32.5" W X 26.5" D
Materials and Techniques: Painted wood, woodwork.
Condition: As is the case with an older item it may have signs of old repairs, shrinkage, rubbing and surface oxidization.
Reference: J07179