Deco Wall Mirror in Wrought Iron Frame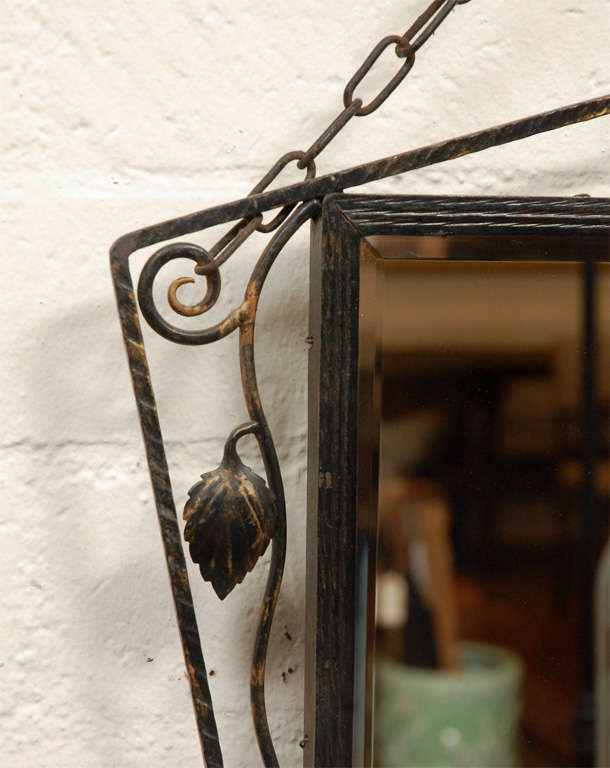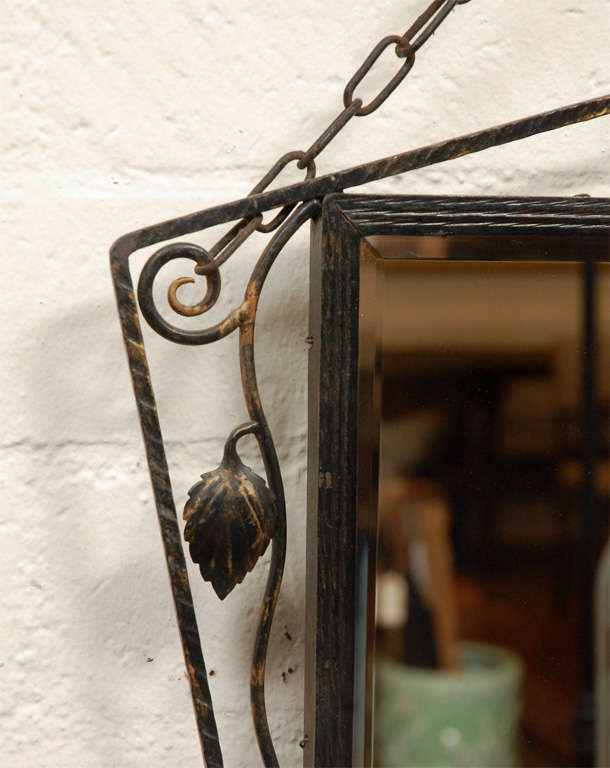 Deco Wall Mirror in Wrought Iron Frame
A good French wrought iron framed wall mirror. The rectangular mirror is a good size and is in an iron frame that has three outer extensions having decorative floral elements.
France, 1930's
18" H X 27" W
Materials and Techniques: Wrought Iron, Mirror
Condition: This item has signs of wear and use as is normal for an older piece including: surface oxidization, rubbing and shrinkage.
Reference: 8009027